What's in This Edition - Spring 2015
---
Spring Workshops and Webinars
The Center for eLearning is now offering a series of 30 minute Wednesday Webinars! Each Wednesday at 1:30pm, a Senior Instructional Designer will host a webinar on topics pertaining to teaching online. All webinars will be recorded and archived for easy review. Registration is encouraged, but not required. Additional workshops and webinars are also listed below. Mark your calendar!
                                         UPCOMING EVENTS AND WEBINARS

Faculty Panel: Best Practices in Student Interaction in Blackboard (in Collaboration with Center for Faculty Excellence)

Thursday, February 5th, 11:30am - 12:30pm (Brown Bag, Face to-Face)

Wednesday, February 11th, 1:30pm - 2:00pm (Webinar)

Managing Online Instructor Workload: Strategies for Finding Balance and Success

Wednesday, February 18th, 1:30pm  - 2:00pm (Webinar)

Tuesday, February 24th, 11:00am - 12:00pm (Webinar)

Wednesday, February 25th, 1:30pm - 2:00pm (Webinar)
---
Tegrity and Blackboard Archive Policies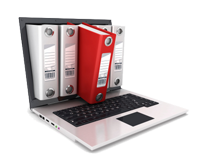 The Center for eLearning is rapidly approaching the limit of our purchased recording hours with Tegrity. We're asking our Tegrity users to help by deleting their old recordings that are no longer needed. Beginning this Spring semester, we will start archiving recordings made in 2011, 2012 and 2013 and removing them from the system.
If you need access to any recordings that have been archived, please contact the Center for eLearning at 216.687.3960 or email elearning@csuohio.edu.
If you would like to archive your own copies, follow the links below:
Also, as a reminder, course shells in Blackboard that are one year old will be rolled off the server after each Spring semester. For example, after this current Spring 15 semester, courses from Spring 14 and prior will be rolled off the server and archived.
If you need to access an archived course, please complete the Course Restore Request form. If you would like to create your own archive, see the instructions on how to archive a course in Blackboard.
---
Three CSU Online Programs Ranked by U.S. News!
Please join us in congratulating the three online programs that have recently achieved ranking by U.S. News and World Reports. Congratulations to the School of Nursing and the College of Business for their programs which achieved this prestigious recognition!
---
CSU Ranks #12 by Affordable Colleges Online
Cleveland State University was also recently ranked #12 by Affordable Colleges Online as one of the Best Online Colleges for 2014-2015.
The organization analyzed data from hundreds of colleges with online learning options to see which schools offer the best combination of online program quality, affordability and student support.
Congratulations to Cleveland State University for earning a place on the list of Best Online Colleges for 2015!