What's in This Edition - Spring 2016
---
True Student View Now Built into Blackboard
A true Student Preview is now available in Blackboard. This new feature allows instructors to view and interact will all course content as a student version of yourself. Each time you enter the Student Preview, you will have the option to save or delete all of the work completed while in this mode. Instructors will no longer need a separate login to have a true view as a student.

---
Faculty Incentive for Faculty Online and Teaching and Design Course
The Center for eLearning is offering a $500 faculty incentive for successful completion of the Faculty Online Teaching and Design Course (FOTD). For upcoming dates please see the FOTD course description page.
eLearning also offers a variety of face-to-face workshops, online courses and webinars throughout the semester. For a complete list of all workshops this semester visit our Faculty Training page.
---
Thank You for Responding to the eLearning Blackboard Learn Evaluation Survey
Thank you to everyone who completed the eLearning Blackboard Learn Evaluation Survey! From the responses, we have organized a committee to further explore the option of evaluating our current and other Learning Management Systems (LMS). All of the feedback collected will be taken into consideration by the committee. We value your input!
---
Archive Access to CourseEval Reports Ends June 30th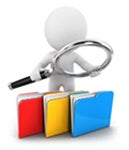 The university has moved all online course evaluations to the eXplorance Blue system. Archives of reports from previous semesters are available in CoursEval through June 30th. If you would like to download your reports, you will use the following credentials:
CSU CoursEval Login Page
Login: 1234567 (CSU ID)
Password: CLE1234567 (CLE+ID)
---
CSU Online Programs Ranked In U.S. News & World Report
Cleveland State University has been ranked by U.S. News and World Report again! A summary of the report is as follows:
The Mobile Accelerated MBA moved from 44 to 20 (Top school in Ohio!)
Nursing graduate program MSN ranked at 76
Education graduate programs were ranked for the first time
Congratulations to all those who are working on these programs! To view all data and ranking information, visit www.usnews.com/online.
---
New Staff Spotlight: Welcome Jacob Bowman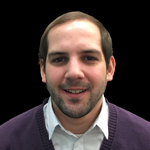 Jacob Bowman recently joined the Center for eLearning's staff as an Online Course and Materials Developer. Jacob comes to us most recently from Sherwin Williams, where he developed eLearning courses for staff training. He holds a Bachelor's of Communication degree from Ohio University where he majored in Video Production. Jacob spent the last year developing eLearning for corporate training, so he's very excited to be back with a University and developing educational tools.
Please join us in welcoming Jacob to our eLearning team! Learn more about the eLearning team on our staff page.