What's in This Edition - Fall 2015
---
Fall Workshops and Webinars
The Center for eLearning offers a variety of face-to-face workshops, online courses, and webinars throughout the semester. For a complete list of all workshops this Fall, visit our Faculty Training page.
UPCOMING EVENTS AND WEBINARS

Tuesday, October 13th, 9:30am - 11:30am (

Face to-Face)

Tuesday, October 20th, 9:30am - 1:30am (Face-to-Face) 

​Friday, November 13th, 10:00am - 12:00pm (Face-to-Face)

Thursday, October 22nd, 1:30pm-3:30pm (Face-to-Face)

Sunday, November 8th - Sunday, November 22nd (Online)
---
New Website Aimed at Prospective Students is Bringing in Applicants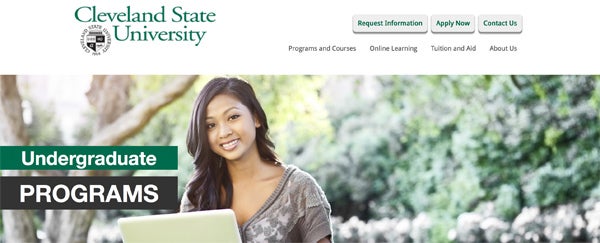 The Center for eLearning has a new website for all Online and Blended programs targeted at prospective students. A marketing campaign this summer brought in over 300 requests for more information on our programs and 33 applicants to the university!
To learn more about our online and blended programs, visit http://online.csuohio.edu.
---
Program Spotlight: Community Health Promotion, M.Ed.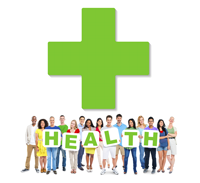 The new graduate program in Community Health Promotion at Cleveland State University is designed to prepare professionals from diverse backgrounds for entry or advancement in health promotion roles.  An innovative selection of online courses has been developed and is being offered nationally and internationally.
31 credit hours
Entirely online
8-week courses
Two core courses and a minimum of two elective courses offered each semester in a rotational sequence.
The CSU Community Health Promotion program will engage students with the comprehensive set of Competencies and Sub-competencies at both the Certified Health Education Specialist (CHES) and Master Certified Health Education Specialist (MCHES) levels.   Courses in the program are designed using Quality Matter framework and best practices for teaching online.
For more information on this program, visit the Community Health Promotion program page.
---
State Authorization for Online Programs and NC-SARA
CSU recently became a member of the National Council for State Authorization Reciprocity Agreements (NC-SARA). Through this membership and other efforts, we are now authorized in 35 states. It is our hope that as more states join NC-SARA, we will continue to expand our authorization to additional states.
For a full map of authorized states, visit our State Authorization page.