Studying abroad can be a once in a lifetime experience, however, many students are discouraged too quickly by the high costs and give up on the idea. Fortunately, with careful and early planning, plus some creativity and disciplined budgeting, it may be possible to study abroad. This page is dedicated to providing answers and solutions to the most frequently asked questions and fears about financing study abroad.  As someone once famously said, "you can't afford not to study abroad."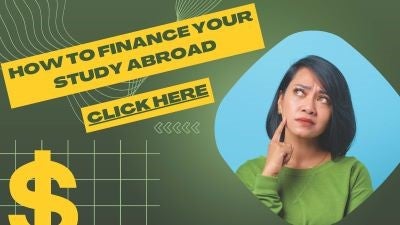 Watch this recorded information session (November 2023) presented by All-in-One, a recent Benjamin A Gilman receipient Keyshona, and Alexa from CISP. 
Frequently Asked Questions
How much will it cost me to study abroad?
The cost of your study abroad program will depend on many factors, including your host city and country's cost of living, the exchange rate with the U.S. dollar,  the length of time you spend abroad, and personal spending habits which include but are not limited to entertainment, travel, technology and toiletries. Be sure to consider costs beyond the front up study abroad program fee when deciding where and when to study abroad. These costs may include: passport, student visa, round trip airfare, immunizations, local transportation, meals, books, insurance, and incidentals.
When should I pay my study abroad fees?
In general, all study abroad fees must be paid in full before the program starts. In some cases, special arrangements for budget payment plans or delayed payment deadlines may be possible. Ask your program adviser for details. All CSU students who study abroad will be assessed a $150 administrative fee by CSU in the term that they are abroad.
Can I use my federal financial aid to pay for study abroad ?
Yes, Federal financial aid travels to all approved study abroad programs. Federal aid is most commonly used for the fall and spring semesters but can also be used in the summer if a student has remaining eligibility. To receive federal financial aid, students must submit a FAFSA. Federal aid includes but is not limited to, Direct Loans (subsidized and unsubsidized), and Pell Grant. NOTE: State aid in the form of an OCOG (Ohio College Opportunity Grant) cannot apply to affiliate study abroad, only exchange (international or domestic) and faculty-led programs. The grant will be reinstated in the next eligible semester assuming student remain eligible.
Can I use my CSU institutional aid to pay for study abroad?
Yes, Most institutional aid will travel on an approved study abroad. [Students with a tuition benefit because of familial relationship may only claim that benefit when they study abroad on an exchange program (international or domestic) or on a faculty-led program (FLPA).] Athletes should discuss the terms of their athletic scholarship with their adviser. 
Yes, Honors scholarship can be used for study abroad with full consent of the Honors College
Yes, Freshman Scholars Scholarship can be used for study abroad.
Others? Just ask and we'll find out! The answer is likely, "Yes!"
What about my outside funding (scholarships and grants)?
College NOW will extend their scholarship to any approved study abroad program. Please call College NOW to set up your disbursement. Contact Stephanie Spencer at 216-635-0169 or sspencer@collegenowgc.org. If you have other private outside financial sources, please contact them to inquire about using your award towards an approved study abroad program.  
Yes,  Ohio College Opportunity Grant (OCOG) may be used for study abroad when it's through an exchange or faculty-led program. OCOG does not travel to study abroad through an affiliate; it will be revoked for term(s) abroad only.
Yes, Choose Ohio First-Math Scholarship can be used for study abroad with the approval of CSU campus principal investigator.
Please ask your scholarship sponsor if you have any questions.
How do I get my financial aid?
Financial aid (including scholarships) is disbursed through CSU. Students participating in a study abroad program not sponsored by Cleveland State should complete a Consortium Agreement and register for the placeholder course that will allow the release of financial aid.
Are there scholarships/grants available to lessen the burden of the cost of studying abroad?
Yes, there are many different scholarships and grants available to help lessen study abroad program costs. The different types of aid include Cleveland State sponsored scholarships, Ohio sponsored scholarships, nationally sponsored scholarships, program specific scholarships, and affiliated grants.
What are some other ways to finance study abroad?
Personal Savings- Planning ahead is key in the study abroad process and will allow you to set aside savings to help pay for a study abroad program. Working a part-job, living at home, lowering or eliminating your car payment, cutting back on discretionary spending (entertainment or the latest shoes and handbags) can all save you money.
 
Student Loans- Loans are a significant source of student funding for study abroad programs and are able to be redistributed to permit a larger disbursement for the semester in which a student is abroad. Please note that depending on class standing, students have increasing loan limits in their sophomore,  junior and senior years. Please check out the loan section of the Office of Financial Aid's web page.
 
Parent PLUS Loans- These are unsubsidized loans for the parents of dependent students and for graduate/professional students. PLUS Loans help pay for education expenses up to the cost of attendance minus all other financial assistance. Interest is charged during all periods.
 
Crowdfunding/Fundraising- Personal fundraising can be an effective way to help finance study abroad programs. Personal fundraising efforts can include requesting people/organizations to sponsor you, hosting fundraising parties, or launching online fundraising campaigns. For Example: FundMyTravel or Go Fund Me Students are able to create a on-line campaign to raise money towards their program costs. For tips on creating a successful fundraising campaign please consult resources like '5 Steps to a Successful Crowdfunding Campaign.'
 
Study Abroad Scholarships website lists CSU-sponsored study abroad scholarships for CSU students, Ohio state-sponsored scholarships for study abroad, and nationally-offered scholarships.