The mission of the Center for International Services and Programs is to serve and promote an urban university where students, faculty and staff gain international knowledge and experience.  We wish to further the mission of the University, which is to "prepare our students to lead productive, responsible and satisfying lives in the region and global society".
To acheive this mission, comprehensive services are provided in these broad areas: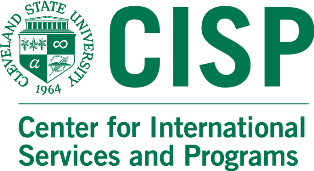 Let us know how we can help you meet your international goals!
Click here-to see the campus map