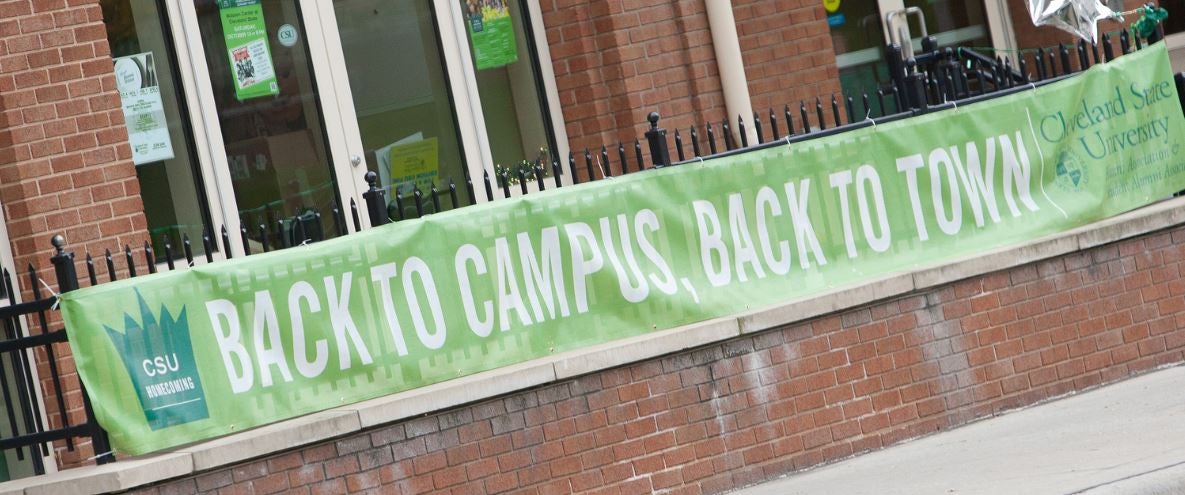 Students must maintain their valid F-1 status at their current institution in order to be eligible for an I-20 SEVIS "transfer-in" to Cleveland State University. Students in valid F-1 status may be pursuing a full course of study or engaged in post-completion optional practical training (OPT) or be within their eligible grace periods. Always maintain your valid F-1 status at your current institution. 
Transfer- in students should contact their current DSO immigration advisor and choose a transfer release date for the Form I-20/ SEVIS record to be sent to Cleveland State University CLE214F00211000. Please base the release date on your academic needs, travel or work plans, and projected program start date at CSU.
On the transfer release date, the SEVIS record will be automatically and electronically sent to Cleveland State via the school- to- school SEVIS transfer process. After the SEVIS transfer release date, the DSO/ international advisers at CSU will have access to your SEVIS record. In order for a pending I-20 to be created, you must submit your updated and valid financials to the CISP. The Form I-20 from your previous school (transfer out school) will no longer be valid once the record has been released and sent to Cleveland State. 
Within 30 days of the start date of the term you will receive a continued attendance Form I-20 from an International Advisor in the CISP. 
Important Note: The CISP does not complete "SEVIS Transfer Forms" for other schools nor does the CISP have a "SEVIS Transfer- In Form". All of the information needed for a school-to-school transfer in SEVIS may be obtained by viewing your current immigration documents, including the Form I-20.