Cleveland State has been a proud member of the National Student Exchange consortium since 2001. Over the past twenty years we have sent over 40 undergraduate students on exchange for a semester or year-long adventure to various universities within the consortium in the USA and Canada. See our Application and Participation page if you are interested in the exchange.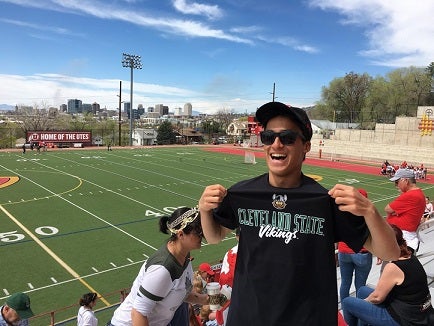 (CSU student Louis exchanging to the University of Utah)
The University of Oregon, University of Hawaii-Manoa, University of Montana, University of Alabama-Birmingham, Queens College, Stonybrook University, and the University of Calgary are among the schools CSU students have attended. With exchange options in most states, Guam, the U.S. Virgin Islands, Puerto Rico, and 7 Canadian provinces, there is sure to be a great place for everyone.
In return, Cleveland State has had the privilege of hosting over 38 students from universities as varied as University of Colorado- Colorado Springs, Universidad de Puerto Rico-Bayamon, Université de Sherbrooke, Oklahoma State University, Portland State University, University of Texas-San Antonio, New College of Florida and the University of New Hampshire. Every year more than 1,700 students nationally participate in this program.
Member campuses participation can fluctuate from year to year. Please check the current available list of participating campuses on the NSE.org website for the complete list of member campuses available to qualifying undergraduates wishing to participate in the exchange.
Why NSE?
The National Student Exchange (NSE) provides opportunities for you, as an under­graduate, to study for up to one cal­endar year at another NSE member college or university. With nearly 180 colleges and universities from which to choose, you should be able to find a campus with just the right combination of courses, facilities, and environment to meet your personal and aca­demic needs and interests.
Students participate in order to:
Explore a new city
Learn in a new environment
Embrace new opportunities you may not have at home
Gain a different perspective of North America
Study in the city of your dreams while you search for future employment opportunities
Gain a new perspective with new professors and classmates
Discover a new way of life from the natives

Get out of your comfort zone and explore new things
Become more mature & independent
Be challenged by a different university
Acquire life skills
Explore new areas of study
Experience personal growth
Meet new friends and network
Immerse yourself in a new city and culture
If you qualify for participation, you will join the more than 85,000 students who have been placed in life-changing exchange situations which challenged their thinking, expanded their educational and personal experiences, and encouraged them to take risks and reap the rewards of doing so.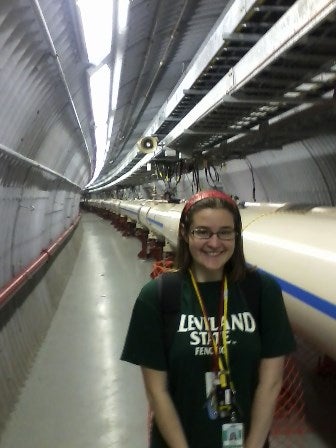 (CSU student Marie exchanging at Stony Brook University, New York) 
 
LEARN MORE AND APPLY NOW! CLICK HERE
What is NSE - National Student Exchange Student Interviews