Fall 2022
Travel January 2-10, 2023
Application and $250 deposit due August 15

Description
CSU in Ecuador serves as an experiential requirement for international business majors and minors in the BBA program. For MBA students, it will count toward an international business course requirement with credit given by special permission; contact graduate advising for instructions.  Additionally, it may serve as an elective for other BBA majors and graduate students. This international study tour provides students with the opportunity to learn about developing economies business environment, specifically in Ecuador and the Galapagos Islands. Student will travel to business centers and visit companies in the capital Quito as well as tour the Galapagos Islands over Winter Break from January 2-10, 2023. 
Academics
This study tour provides students the opportunity to learn culture and business practices and to visit companies in many sectors of the business community in Quito, Ecuador.  It is intended to broaden a student's awareness of the international business climate.  It will provide an understanding of the economic, political, and cultural aspects of doing business there. This seminar is a field-based course that enables students to study various aspects of conducting business in Ecuador and to develop an integrated business strategy for one of the companies visited. 
All participants will be required to enroll in a 3-credit (or 4-credit) course (with instructor permission). Undergraduates enroll in INB 491; graduate students enroll in MKT 696. This is an ALT scheduled course.  The course includes the international travel component and company tours in January 2023, as well as four mandatory class meetings throughout the Fall 2022 semester on Friday evenings from 6:00 - 8:00 pm. Attendance is mandatory for all class sessions.
September 16

October 14

November 18

December 2
Upon return, students will be required to submit a comprehensive written report, which is due on or before March 1, 2023. Please contact the faculty director/ professor of record for the syllabus.
 
Tentative Itinerary in Ecuador (subject to change) 
January 2, 2023 – Departure from Cleveland and arrival in Quito; airport transfer, met by bilingual guide and chartered coach
January 3, 2023 - Welcome and orientation over breakfast at the hotel; visits to flower and fruit markets with a business visit in the afternoon
January 4, 2024 - Business visit followed by entrance to the Intinan Museum 
January 5, 2023 - Visit to the Ecuador National Museum followed by a business presentation about the cacao industry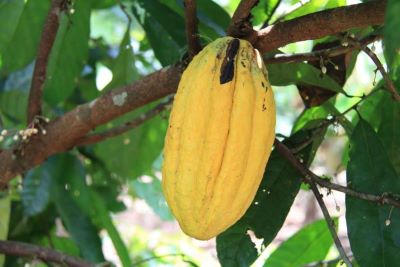 January 6, 2023 - Business visit 
January 7, 2023 - Flight to the Galapagos Islands; visit the highlands of Santa Cruz island and Charles Darwin Station 
January 8, 2023 - Explore the islands by boat cruise 
January 9, 2023 - Tour Santa Cruz Bay; transfer to Tortuga Beach to see the world famous Galapagos tortoises

January 10, 2023 - Visit Los Gemelos; airport transfer for flights home 
Eligibility
Applicants must meet the following criteria: 
in good standing*
pre-requisite: INB 301 or MKT 301 and junior standing or MKT 601 if graduate-level student; or permission of International Business Program Director
fully vaccinated against COVID-19 per CDC definition
completed at least one semester at CSU 
interview with professor
*Good standing means that an applicant must not have any red flags on their student financial account at CSU, have no outstanding or egregious sanctions resulting from adjudication of infraction(s) against the CSU Student Code of Conduct, and have no CSU academic warnings or be on probation i.e. GPA >2.0 .
Please note: Spanish language proficiency is not required 
A minimum of 10 participants is required for this program; it will be capped at 14. 

Note on acceptance and withdrawals: 
Once accepted as a participant on a CSU faculty-led study abroad program, a student becomes financially and academically responsible to the group.  The remaining program fee (minus the $250 application deposit) is assessed to each participant's CSU student account via CampusNet.  There are no voluntary withdrawals as each student is needed to make up the group and cover the program expenses.

Once admitted on a faculty-led program, there will no refund of any of any kind for a withdrawal.  Expenses begin being paid out on behalf of the group as soon as a program is considered a "go" and the application decisions are announced.  If an applicant is unsure about making a financial and/or academic commitment to a faculty-led program, doubts should be cleared up prior to applying.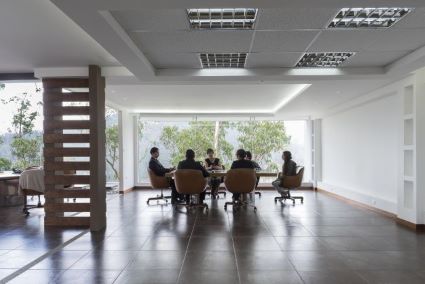 Costs and Program Fee
The estimated program fee is $4,199. This includes:
Roundtrip airfare and intra-country flights to and from the Galapagos Islands
8 night accommodation in Quito and the Galapagos Islands with breakfast included daily; some lunches
Visits and entrance fees on program excursions/tours including the Galapagos
Airport transfers and ground transportation by chartered coach
Professional bilingual guide in Quito 
COVID-19 test before return to the USA on January 10th (if still required)
Basic health and accident insurance with international coverage
The cost does not include CSU tuition for the required 3-credit course, $350-$400 for meals, shopping, and personal expenses not included in the program fee. Additionally, students are personally responsible for passport fees, any visa fees and supplemental health insurance with international coverage. To view the current tuition rates, please visit the Bursar's Office. The program fee may change due to increases in airfare and/or the exchange rate. The tuition for the required course may fall in the tuition band for Fall 2022. 


Financial Aid 
If you have any questions about using financial aid toward the study abroad cost, please contact the Center for International Services and Programs or a financial aid Specialist in All-in-One Enrollment Services/Campus 411 located in BH 115.
Program Fee Deposit 
Pay non-refundable program deposit NOW via ShopNet 
Billing 
The $4,199 program fee is broken down into 2 payments:
$250 payment due with application (see application for instructions on how to make this payment) via ShopNet 
$3,949 added to student's CSU CampusNet account upon acceptance and due bu August 29
The remainder of the program fee will be added to students' CampusNet accounts and is due August 29. If payment is not made by this date or if arrangements to pay with forthcoming Financial Aid are not made, then the student will be removed from the program but may still be responsible for the entire program fee. See note on withdrawals and cancellations. 
 
Health and Safety Considerations
For the health and safety of the entire CSU community, all international travel must comply with CDC guidelines and any in-country and program-specific mitigation strategies that are in place. All university-sponsored study abroad programs abide by CSU's COVID-19 policies.

While every reasonable precaution will be taken, there is still a risk when traveling internationally during the COVID-19 pandemic. Therefore, we require all participants be fully vaccinated against COVID-19 (last dose received at least 14 days prior to Jan 2).
For current travel requirements and restrictions for Ecuador, please visit the Ecuadorian Ministry of Tourism and the
Quito International Airport. Additional information about COVID-19 requirements in Ecuador is available from the US State Department.  

For current travel requirements and restrictions back to the USA, please visit the Centers for Disease Control and Prevention. At the time of this writing,  all travelers, regardless of citizenship or vaccination status, must test negative for COVID-19 within 1 day of boarding a plan bound for the USA. The tour operator of our group will facilitate testing in Santa Cruz on January 9.


Passports and Visas
All participants will be required to carry a valid passport with an expiration date at least 6 months beyond the end of the program. Presently, U.S. passport processing times are running 2-3 months for standard processing or 1 month with expedited processing. It is the applicant's responsibility to verify their passport validity and/or apply for one in time to purchase airline tickets for travel in January 2023. 
If you are not a United States citizen (even if you are a Permanent Resident), you may need a visa to enter Ecuador. Visit the Ecuadorian Embassy of Washington DC's website to deteremine if you need a visa. If you have any questions regarding visas, please contact us. U.S. citizens do not need a visa to enter Ecuador for this 10-day program but valid passports are mandatory. 

An online application and a payment of  $250 (deposit) are due by August 15. Additionally, students should contact Prof. Davisson to set up an interview.  Application deposit payments will be returned only if student is not admitted or the program is canceled due to low enrollment. Otherwise, application deposits are non-refundable Be sure to check eligibility requirements before submitting an application.  Please see note about withdrawals.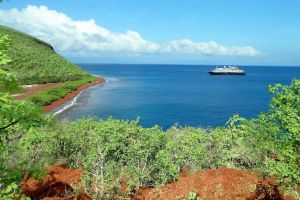 Contacts
Donna Davisson, LCB
Associate Lecturer, Marketing
Monte Ahuja College of Business
d.davisson@csuohio.edu
216-687-9288
BU 449

Julie Good (schedule an appointment)
Manager of International Programs
Center for International Services and Programs
j.a.good88@csuohio.edu
216-687-3910
BH 412