EFFECTIVE: 8/1/2021
Registration authorizes an individual to park on University property. Registration of a valid permit DOES NOT guarantee the holder a specific parking space. It provides the individual the opportunity to park within the area designated for the specific type of permit. The confirmation receipt lists all lots and garages to which you have access.
Who Must Register
In order to park in any Cleveland State University lot or garages, students, faculty, staff, vendors, and contractors are required to register their vehicles (license plate, make, model, color, and year) with the Department of Parking & Transportation Services. Parking permits will not be issued to any individuals having parking fines and/or outstanding obligations, which are unpaid.  Unregistered vehicles are restricted to parking only in facilities that allow visitor parking. Failure to register all license plates or inaccurate registrations may result in citations.
Parking permits can only be used by the registered permit holder and allow for only one registered vehicle to park at any given time.
Parking permits are non-transferable, cannot be shared or used by anyone other than the registered permit holder.
Vehicle license plate is the 'parking permit'
The registered permit holder must use their CSU ID to enter and exit all gated facilities.
The registered permit holder's CSU ID cannot be shared or used by anyone other than the registered permit holder who is required to be in the vehicle when parking on campus.
All vehicles and individuals found in violation of using a parking permit belonging to anyone other than the registered permit holder or parking more than one vehicle on campus at the same time will be subject to citations, booting, confiscation of the ID, and judicial action along with the registered permit holder.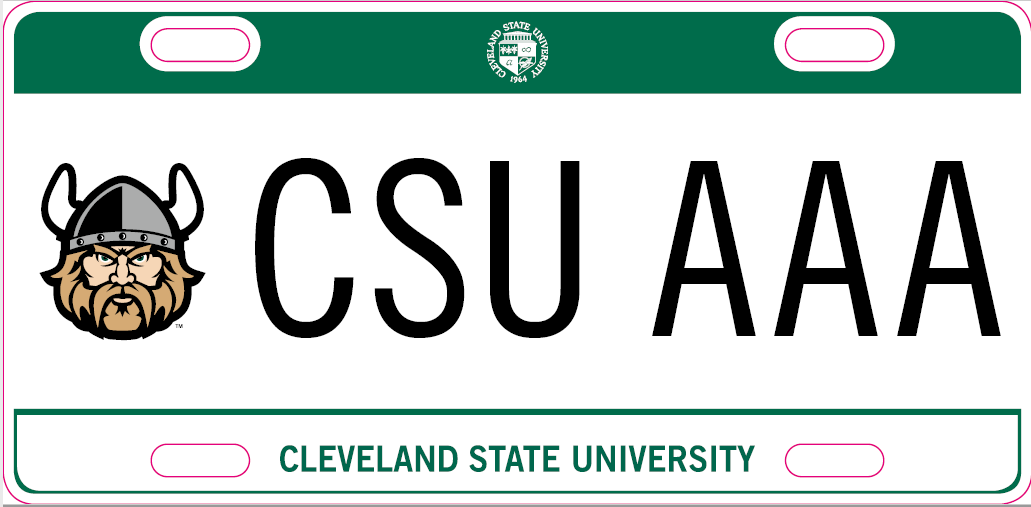 Vanity Plates
Vanity plates may be purchased from the Parking Office during office hours for $12.00. Payment can be made with cash, Visa, MasterCard, Discover, or check.  Payroll deduction plans and student accounts are not eligible forms of payments for vanity plates.  Individuals must have an active CSU Parking account to purchase and register a vanity plate.  An active permit is not required to purchase a vanity plate and displaying a vanity plate alone does not grant parking privileges. Although, a vanity plate can be linked to an active permit allowing permit holders to back into a parking space.  Vanity plates are required to be displayed on the front bumper and cannot be used as the rear license plate. Vanity plates are not registered with the Ohio BMV and do not replace the State of Ohio registration and plate requirements. Vanity plates cannot be returned, refunded, or replaced.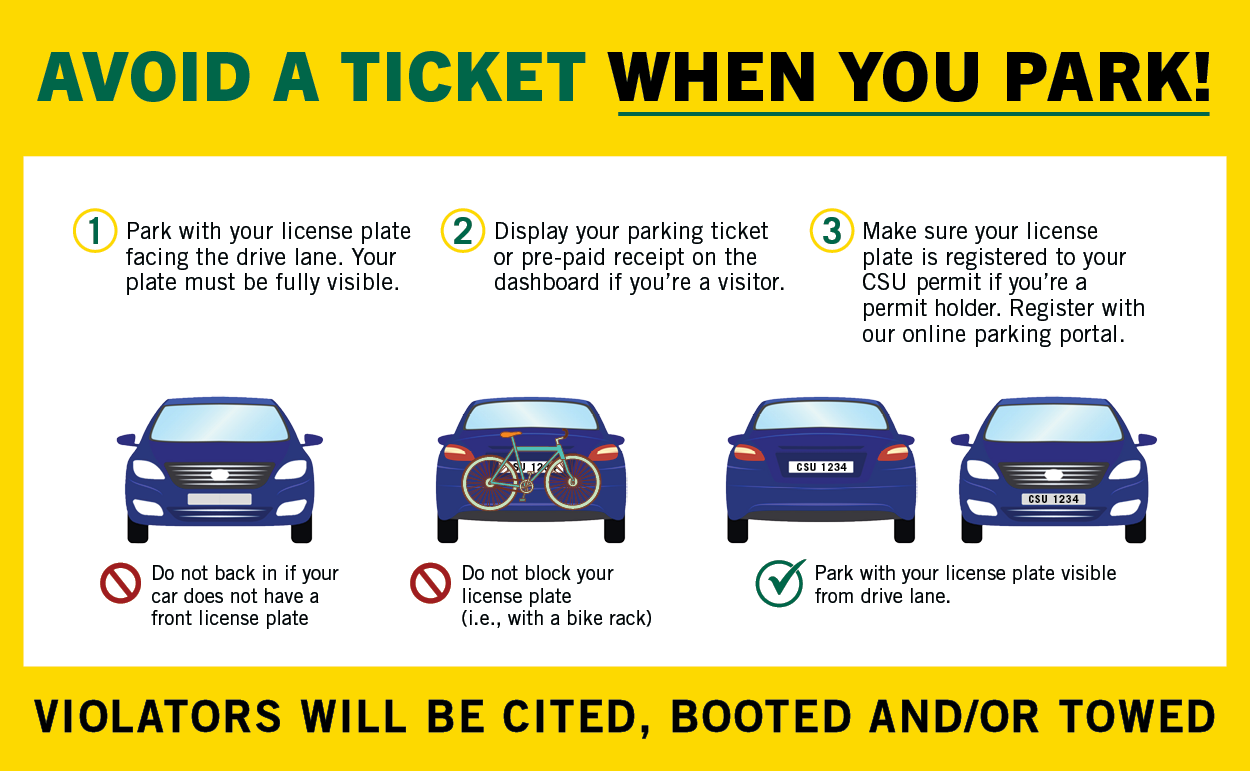 How to Register
CSU Students & Staff: Login to CSU GO Online to register your vehicle.
Students
Click here for Commuter Student rate and permit information. Click here for Campus Resident Student rate and permit information.
Faculty/Staff
Click here for faculty/staff rate and permit information.
Adjunct and Part-time Faculty
You must have a CSU ID number and password before registering your vehicle via CSU GO Online. The following types of verification are required: ID card, signed contract, and/or letter of employment verification from department when registering your vehicle and/or purchasing a permit.
Vendor/Contractor
Complete a registration form in the Parking Office at E. 24th & Euclid and provide identification to receive proper credentials.
UPDATED: 6/6/21