Tips for avoiding citations:
Make sure your vehicle is registered to your valid virtual permit.
Make sure your contractor or event permit is clearly visible to enforcement personnel.
Display your entry ticket or prepaid parking receipt on your dashboard.
Give yourself extra time at PayStation/metered spaces to get back to your vehicle after your class, work or meeting
If you're running late, add extra time to your PayStation/metered space with the Passport Parking App
PayStation spaces and coin meters are enforceable 24/7. Coin meters accept US quarters only.
Park in designated prepaid lots and garages with a valid parking permit
Park between the painted lines, not on or over
Permits and Viking Cards are non-transferrable and may not be shared
Ensure that the vehicle parked on campus is registered with Parking (including rentals and temp tags)
Ensure that you are parking in the correct lot/garage based on your permit type (check your permit receipt)
If you forget your Viking Card, press the 'help button' on the entry/exit machine
Do not misuse, sell, or share any CSU permit
Do not purchase a permit from someone else
Do not accept parking information from anyone other than Parking Services personnel (CSU PD do not work for Parking Services).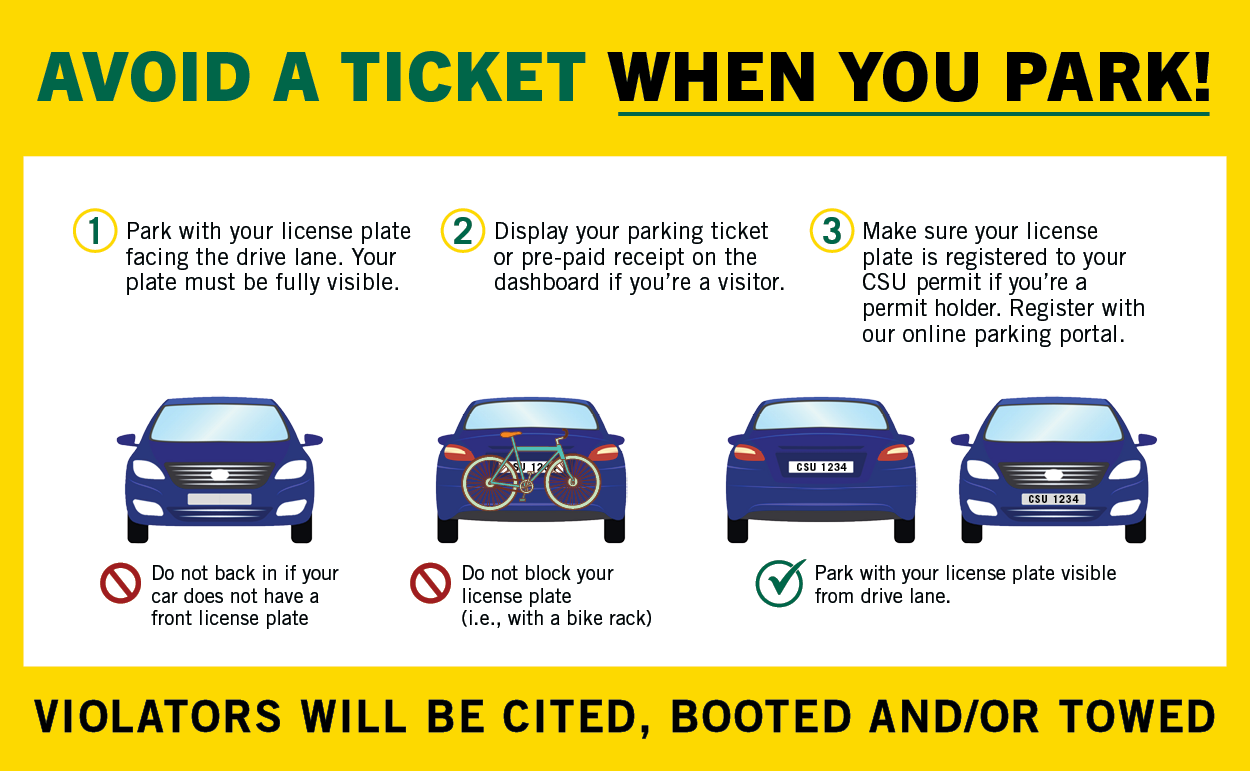 UPDATED: 6/9/21