Garages/Lot CLOSURES
LOT 22 - CLOSED WEDNESDAY, MAY 11TH
CENTRAL GARAGE ROOF - CLOSED THURSDAY, MAY 12TH
SOUTH GARAGE - LIMITED VISITOR AND PERMIT PARKING ON SATURDAY, MAY 14TH
---
Summer office hours
Monday - Thursday: 9:00 AM - 3:00 PM
Friday: Closed
---

---
SUMMER PERMITs - on sale now
*Note, permits for the second six weeks of summer will be available on June 20, 2022. 
Permit purchases must be made from a desktop or laptop computer – do not use a mobile device such as a phone or tablet. 
Click here for common questions and answers for permit sales. 


If you experience any issues while using a desktop or laptop, please send an email with information and screenshots to 

parking@csuohio.edu

.
---
Annual and Semester permits are Virtual
Visitors are required to display their pulled ticket or prepaid receipt. 
A license plate must be visible from the drive lane for all guests and permit holders.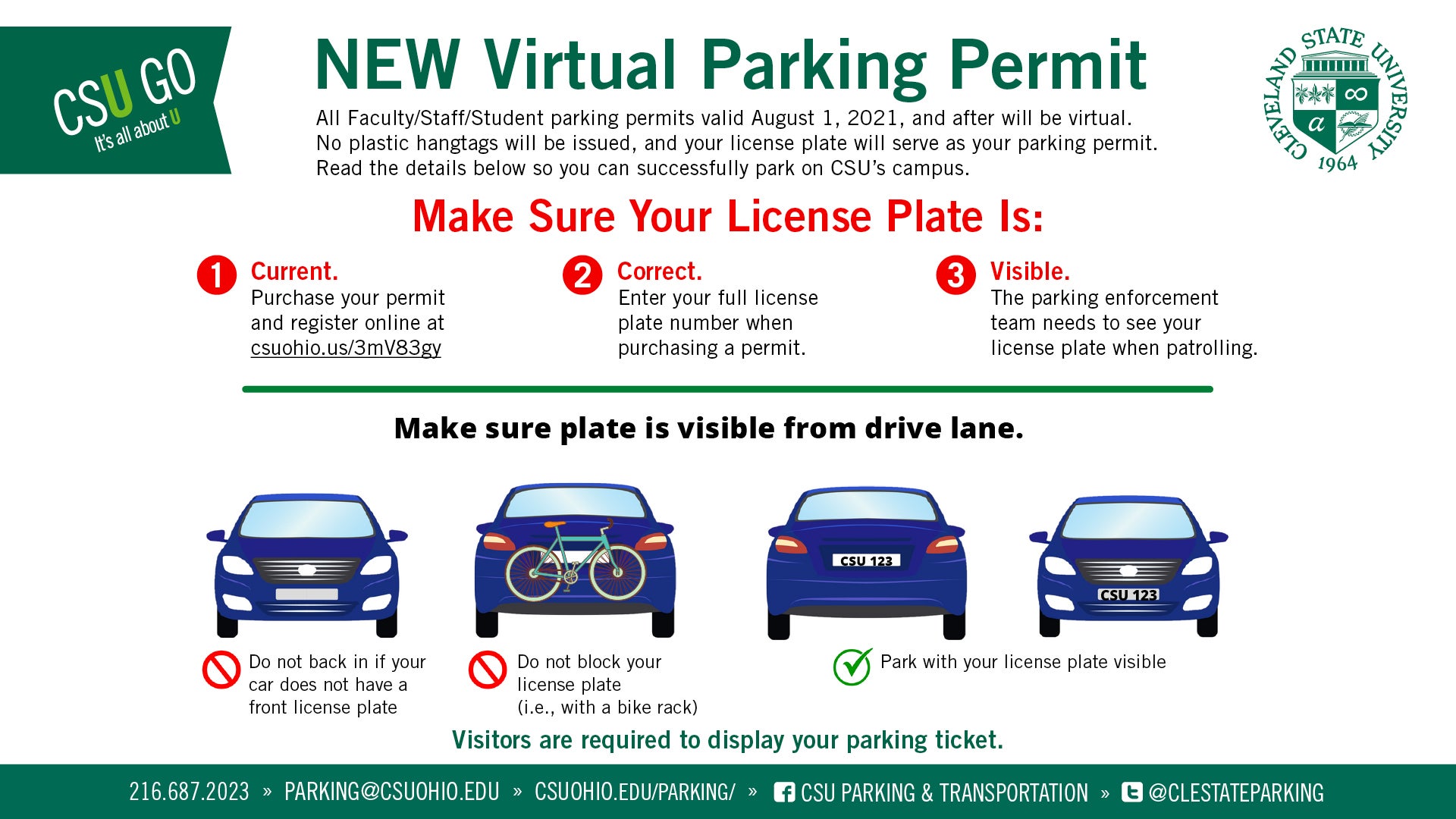 ---
Playhouse Square - EVENT PARKING
Click here to purchase event parking.
$10.00 event parking available for individual performances.
---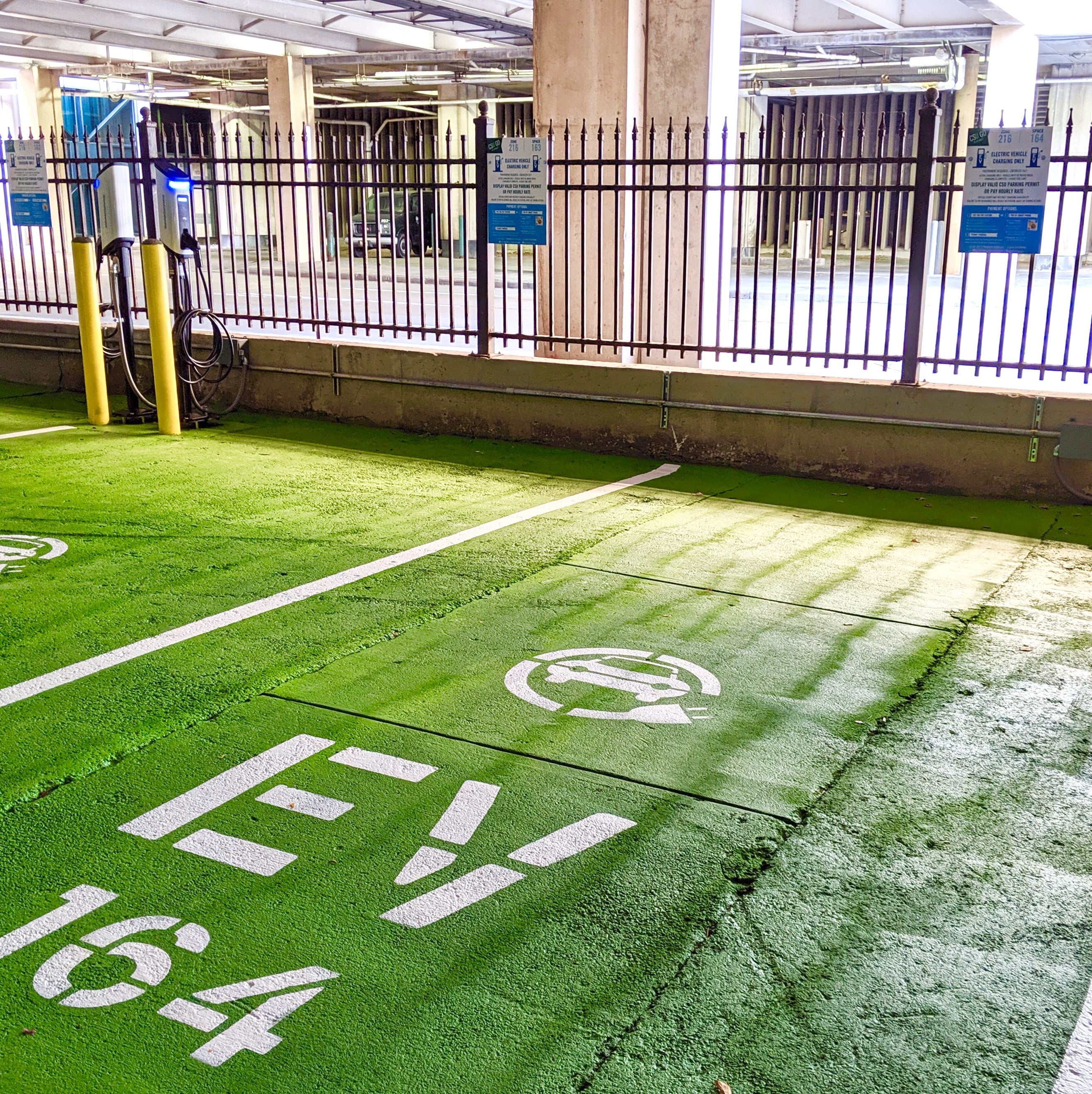 CSU's three electric vehicle charging stations have hosted 110 charging sessions in February! In the last month, they've saved over 200 gallons of gasoline and avoided 3,890 lbs of CO2 from entering the atmosphere!
---
zIPcar
Between January 2020 and February 2022,  ZipCar vehicles avoided 424,000 lbs of CO2 emissions from entering the atmosphere. The Car Sharing program reduces personal vehicles on campus and increases student flexibility around CLE. To learn more and set up an account click below.
---
Click "PARKING EVENTS & News" for the Latest Parking Updates and Closures.
---

Have a permit, and need Help Finding a Parking Space?
Click here for real-time space availability.