Congratulations to our most recent Sullivan-Deckard program graduate, Rob Lozier.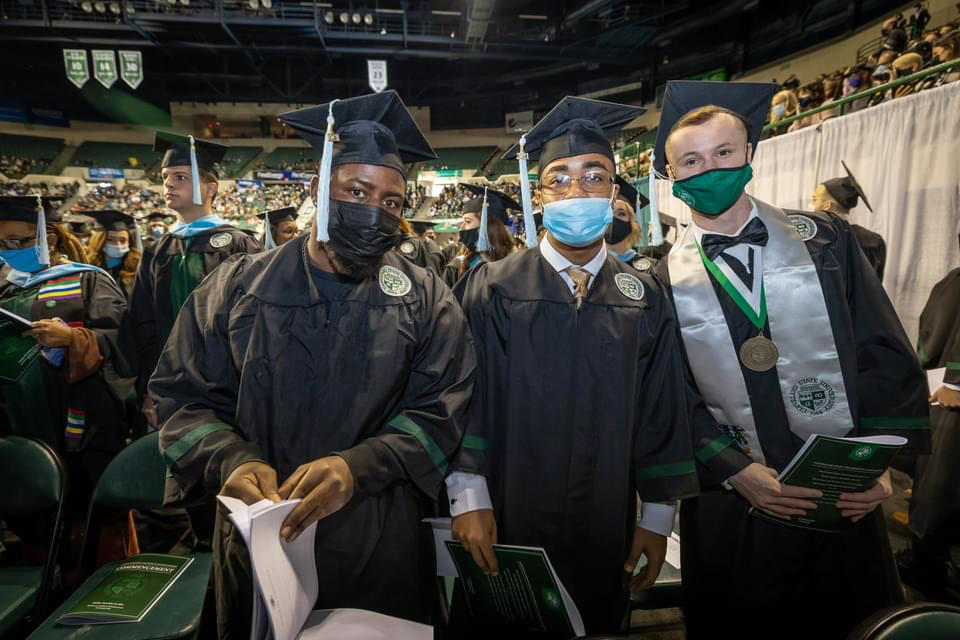 Cleveland State University presents the 31st annual Dr. Martin Luther King Jr. celebration "Future Leaders Dreaming Forward," in partnership with Cuyahoga Community College this Tuesday, January 18th at 8:30 a.m. Click here to livestream the event.
Please join us on Tuesday, January 18th, 2022, for the 31st annual Dr. Martin Luther King, Jr. Celebration breakfast, "Future Leaders Dreaming Forward," at 8:30 a.m. for the festivities. In partnership with Cuyahoga Community College. The event will be emceed by Clarence Bozman, retired principal, social advocate, and driver for Dr. King. Also featuring Reverend Gloria Chaney of Church of the Master in Cleveland Heights, performances, and student presentations.
Livestream the virtual event by clicking here. Download the celebration program with bios and schedule of events by clicking here. We hope you can join at 8:30 a.m. on January 18th, 2022. 
Aging out of foster care and want to pursue higher education? Apply for the Sullivan-Deckard Scholarhip Opportunity Program today. Click here for details.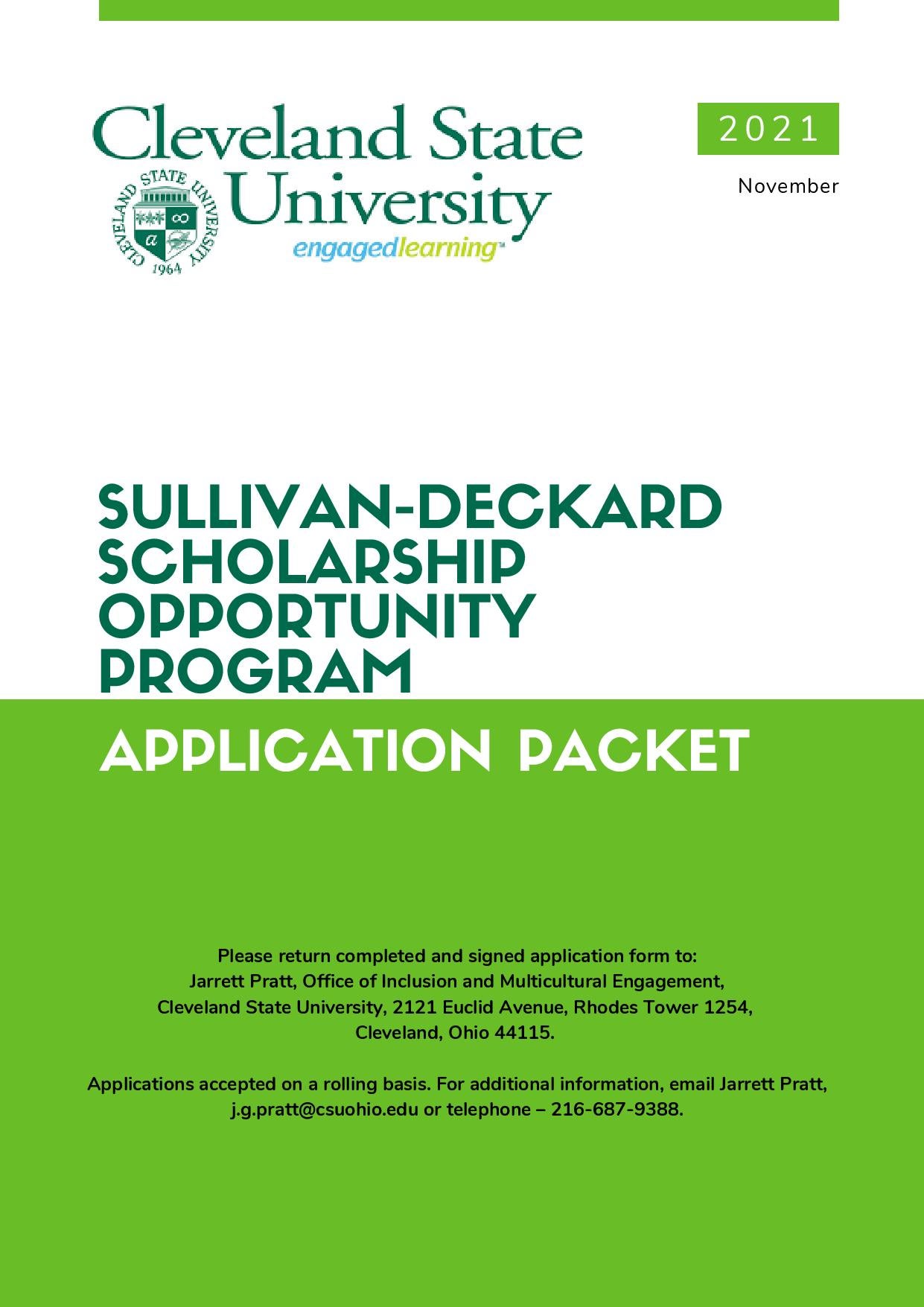 To the University Community:
We pride ourselves at CSU for investigating incidents on campus quickly with respect and kindness; in recent days, we became aware of a situation where we failed to act quickly or transparently in support of our students. In this instance, we let our students down, and for this we apologize. Our commitment as of today is to take all necessary steps to improve our processes to ensure our students are heard, that we listen, and that we respond more quickly to their concerns.
Moving forward, we will take the following immediate steps:
We will thoroughly and impartially investigate the interaction between three student groups in Parker-Hannifin Hall on February 21, 2020, with a report and recommendations to be issued two weeks from today.
We will fully evaluate our student complaint processes relating to student conduct and institutional equity concerns, and publish a standard, easy to follow reporting protocol for faculty, staff and students.
Assure that all university employees review the student code of conduct and understand how to best help students when they are in need.
Ensure we fully encourage and support our employees who stand up on behalf of our students.
Work with the CSU Police Department on how to best respond to campus-wide complaints.
Aggressively confront any instances of systemic patterns of racism brought to the attention of CSU administration.
Better integrate student voices with various senior leadership and campus-wide groups that are working to ensure a safe, inclusive, bias-free environment.
We will make a final set of recommendations to the president by November 15, 2020.
Jonathan Wehner
VICE PRESIDENT AND DEAN OF ADMISSION
Ronnie A. Dunn, Ph.D.
INTERIM CHIEF DIVERSITY & INCLUSION OFFICER
---
Achievements in Diversity & Inclusion
2015

2014

2015

2013

2012

2015
2019