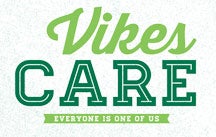 IT'S OK TO ASK FOR HELP.
You don't have to handle it alone!
At CSU, you are NOT alone. You are part of a community and we are here for each other. There are many helpful resources on and off campus with people who understand how you feel. And they can help you get back to really feeling okay again.
HAVE YOU EVER BEEN ASKED "ARE YOU OK?"
AND ANSWERED "YES" EVEN THOUGH YOU WERE NOT?
There is no reason to wait.