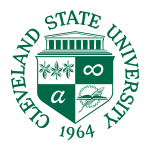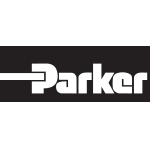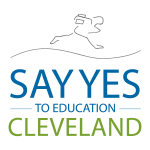 A $5 million gift, part of an existing financial commitment from the Parker Hannifin Foundation, was provided to establish the Parker Hannifin Living Learning Community at CSU.
Through the Parker Hannifin Living Learning Community, a limited number of Cleveland Metropolitan School District (CMSD) graduates will receive free room and board and support services for their first two years of study at Cleveland State University, as part of the Say Yes to Education program.
This initiative creates an innovative living and learning community that will advance our ability to deliver the kind of on-campus experience that will assist students in graduating on time and with the skills needed to have a successful career in their field of choice.
The program has been developed to provide students with a residential experience that integrates academic support, leadership training, mentorship and experiential learning. The unique features of the program include a residential curriculum, graduation coaching model and comprehensive wrap around services. Team Based Student Support Model.
About the Program
The Parker Hannifin Living Learning Community will assist students with how to successfully navigate their way to and through higher education as well as facilitate intentional and in-depth communication and understanding among students of diverse backgrounds and identities. Students will experience how to be accountable to their inclusive community. The community engages in strengths-based practices to identify and/or confirm the educational pathway that best suits their abilities. 
The Parker Hannifin LLC will focus on leadership development and career exploration.
Program Mission and Vision
Access and Opportunity Mission
Program Goals & Objectives
Personal Growth and Development 
Meet with your graduation coach once per week via email, text or face to face.
 
Curriculum and Student Development 
Attend all scheduled classes, maintain a minimum of 12 credit hours and maintain at least a 2.5 GPA.
 
Structured Out of Class Activities 
Attend weekly two-hour co-curricular study sessions or social activities that include tutoring, personal growth activities and campus life adaptation.
 
Program Partnerships 
Attend all activities scheduled by external partners and participate in external partner surveys related to exploring options for careers that follow your interest and projected career needs.
 
Eligibility
To be considered for the PH LLC, you must meet the following requirements:
Be a Cleveland Metropolitan School District Say Yes Scholarship recipient
Apply for admission, be accepted and commit to enroll full time at Cleveland State University
If you are invited to join the PH LLC, you will be asked to sign a commitment to participate for your first two years at CSU.
Once accepted into the PH LLC, selected students will meet once a week for participation in leadership development and career exploration related activities
Questions? Email Nicholas Petty at n.petty@csuohio.edu. 
Find us on YouTube.