Summer Hours of Operation
Tuesdays 12-5
Wednesdays 10-2
*Please be sure to arrive 30 minutes prior to closing.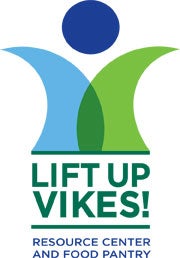 EVER HAD ONE OF THOSE DAYS WHEN…
Your pay check was way smaller than you thought it would be?

You ate ramen noodles yet again because they cost ten cents?

You really hoped CAB was having a catered event you could go to?

You had to choose between buying books or medicine and grocery shopping?

You spent the last penny of your financial aid money and there's a month to go?

You ate less than you wanted to or skipped a meal?

We hear you.  A lot of students have those days.
HELP IS HERE
Students can get fresh fruit and vegetables, non-perishable food and personal care items EVERY WEEK!  IT'S SIMPLE, IT'S QUICK AND IF YOU'RE A STUDENT, YOU QUALIFY!!
We are located in the Recreation Center, room 168