IS&T has implemented a solution from Microsoft called Advanced Threat Protection (ATP) Safe Attachments to protect our users from malicious file attachments received by email. In addition to standard antivirus scanning, Safe Attachments will actively scan through all attachments in email messages you receive trying to find any malicious code or content. Safe Attachments even protects you when you access your email from a mobile device or from off of the CSU network.
For many email messages, you won't immediately notice any changes. You will see the entire message body, and an icon for your attachments. If Microsoft is still scanning your attachments, you will see placeholders that will let you know what is going on.

​​​​​​​
While attachments are being scanned, Microsoft allows a preview of compatible attachment types, such as PDFs and Office documents, so you can begin viewing the content in safe mode without macros or other potentially harmful content. If the attachments are deemed safe, the placeholder is replaced with the original attachments.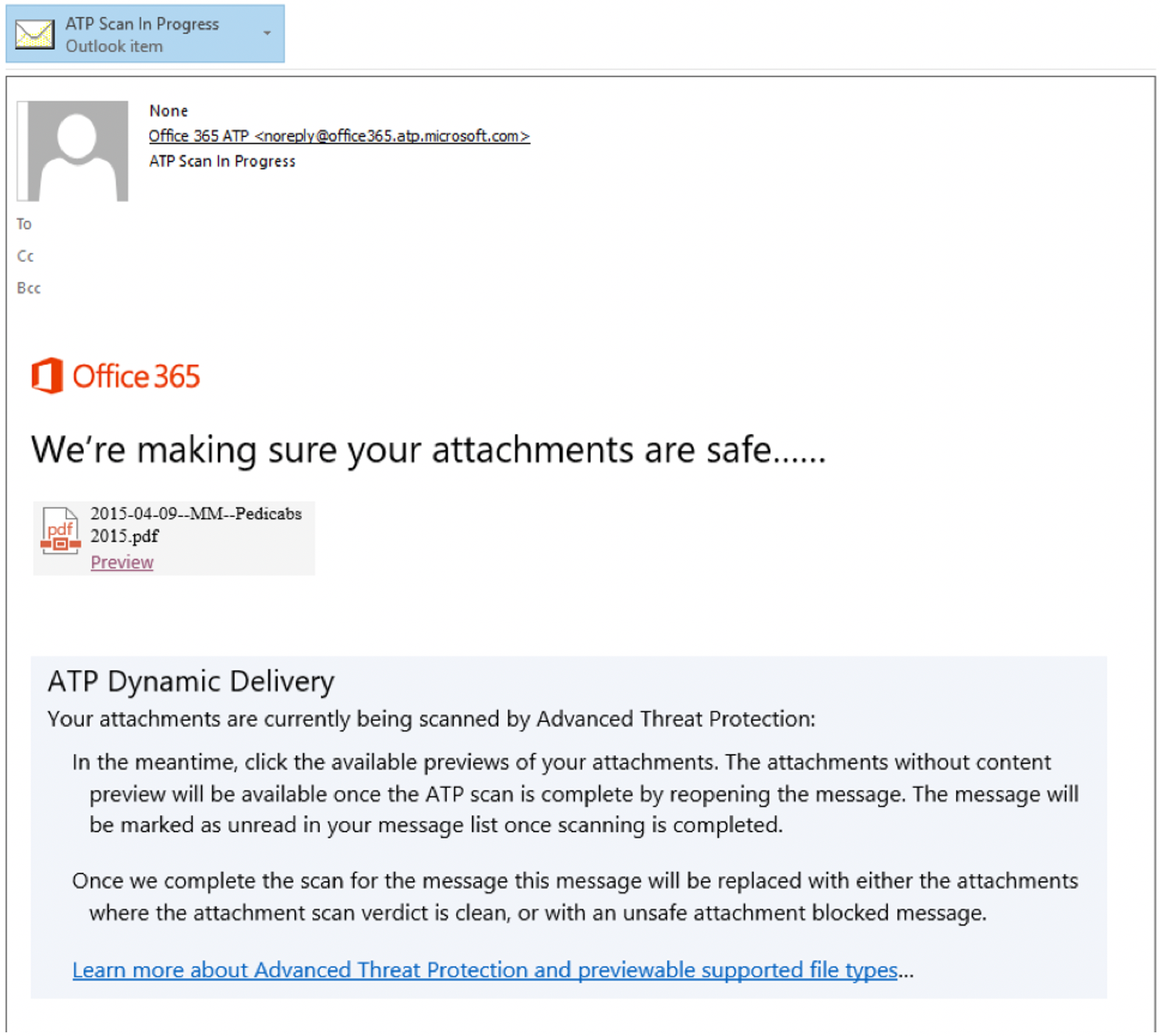 ​​​​​​​

What does Safe Attachments Do?
If Microsoft or CSU find an attachment to be malicious, we can block users from accessing the content. Even if the message is delivered to your mailbox, it can later be removed and placed in quarantine if the attachment is determined to be harmful.​​​​​​​
​​​​​​​
Cautions
Remember to only open attachments in messages sent by a reliable and verified source. If the sender's email address looks suspicious, or the message itself doesn't look right, don't open the attachment without verifying with the Help Desk. Safe Attachments provides extra protection, but does not guarantee that all files are safe.