CCP Admission Coronavirus Updates
Amended Admission Criteria for Spring 2021:
The decision to adjust the CCP admission criteria for Spring 2021 is currently pending, We will share the Board of Education and State CCP Office's guidance on this platform, once that information is available. Please check back at a future time.
Spring 2021 Application Deadline:
​​​​​​​November 1, 2020
Click here to access the online application: ​​​​​​​​​​https://www.csuohio.edu/sites/default/files/180937_UpdateCCPApp_R3_Web_Pages.pdf
Non-Amended Admission Criteria for CSU College Credit Plus Program:
Students seeking admission into the CCP program must first demonstrate college readiness by meeting the CCP eligibility standards deemed by the State of Ohio. These standards include:
ACT minimum of 18 English OR 22 Math OR 22 Reading
SAT 530 Math OR 480 Evidence Based Reading and Writing (EBRW)
Once a student is deemed CCP eligible, they must then meet Cleveland State's Admissions requirements:
2.3 Middle School/High School GPA
16 ACT Composite OR
SAT total score of 880 or higher (redesigned SAT administered after March 2016) or SAT combined EBRW and Math 770 tests (tests administered prior or March 2016)
Students who do not meet these standards will be evaluated on a case-by-case basis using State of Ohio guidelines for conditional admission.
---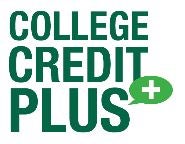 WELCOME
Welcome to College Credit Plus at Cleveland State University!  We are pleased include you in our diverse cohort of high-acheiving students from over 45 high schools across Cuyahoga, Lorain, Medina, Lake, Summit, Portage and Geauga Counties.  Choosing a CCP program is both a highly personal and academically strategic decision and we are humbled that you want to share your educational journey with us.  Your gifts and talents will be valued here, and you will have the chance to build powerful relationships with peers, faculty, advisors and other mentors which can positively influence your long-term academic, personal and professional goals.
 
I AM A: (SELECT ONE)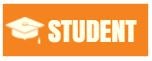 5/11/18 update:  We are still running into nonworking/invalid student email addresses!  Please ensure yours is good to go!
Need Assistance?