Adobe Creative Suite
Options and Guidelines for using the entire Adobe Creative Cloud Suite, including Acrobat, Photoshop and InDesign:
All current benefits-eligible CSU Faculty and Staff are permitted to:

Use Creative Suite in the cloud (no need to download). Adobe provides 100GB of cloud storage for Adobe-related files
Download Creative Cloud Suite on up to two devices simultaneously, both CSU managed computer or personal devices

Non benefits-eligible CSU Faculty and Staff can purchase a license with departmental approval. Please open a request for a license and include the department account number to charge at

easy.csuohio.edu.

CSU students can use the Adobe Creative Cloud suite on all IS&T computer labs across campus


* If you are eligible, you will receive this welcome email from Adobe to use their apps. 


:




 
---



Logging into the Adobe Creative Cloud website
1. Navigate to: https://creativecloud.adobe.com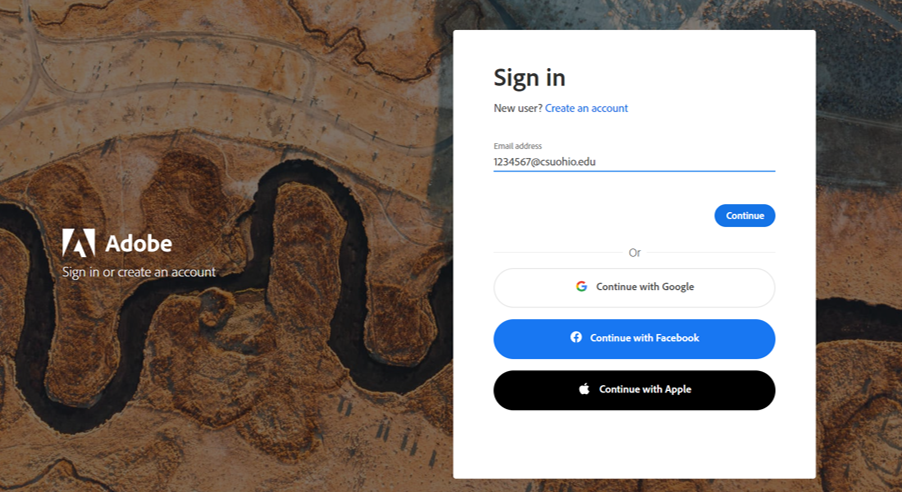 2. Select Sign In and enter your CSUID@csuohio.edu, then continue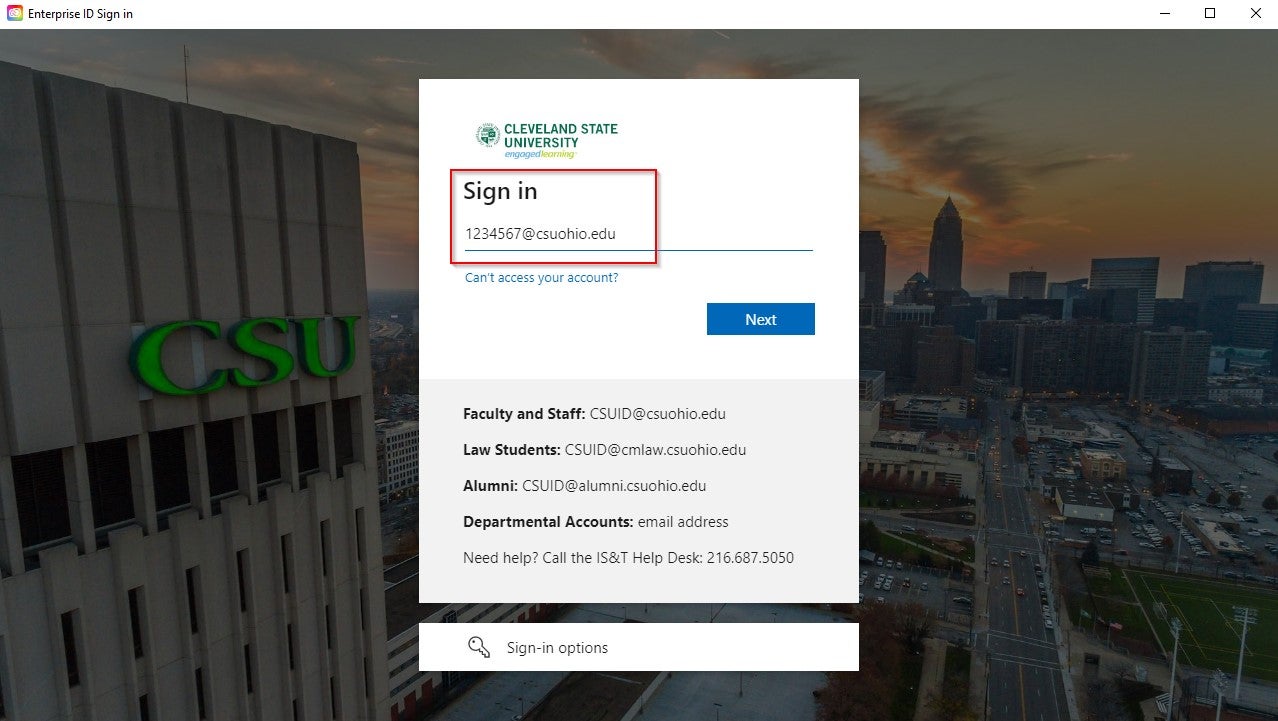 3. Standard CSU sign in page will appear, Login with your campusnet password






4. After successfully logging in, the Adobe dashboard will appear.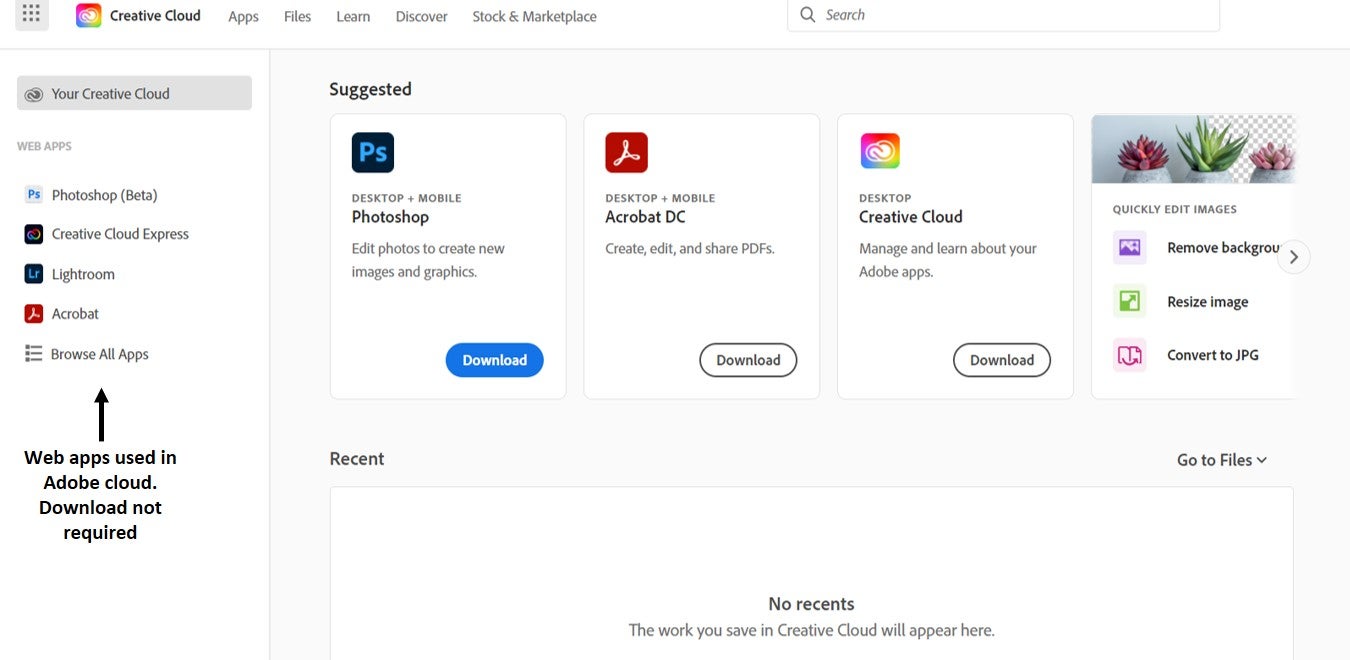 You are now ready to 

use Adobe Web Apps in the Cloud!
The Adobe web applications, Acrobat, Photoshop, Creative Cloud Express and Lightroom are available to use on the Adobe Creative Cloud website.  When using Adobe's web apps, there is no need to install any software locally on your computer (no admin rights required).  If Adobe Acrobat, is the app you use the most, IS&T recommends using the Acrobat web app.  The web apps mentioned above have the same features as the downloadable versions.
Instructions to download and install Creative Cloud apps: 
Adobe Creative Cloud software is resource intensive and may not run properly on older machines. If you have problems, link to Adobe's minimum requirements link https://helpx.adobe.com/creative-cloud/system-requirements.html
If you need to deactivate a previous installation, please visit https://account.adobe.com/activated-devices and choose which device you would like deactivated.
 
Adobe Tutorials
Adobe provides online tutorials for a wide array of Adobe products on their Creative Cloud website.  The Adobe Learn site can be found here: https://creativecloud.adobe.com/cc/learn

Help 
Issues logging into the Creative Cloud site or downloading Adobe apps, please contact the IS&T Help Desk by calling (216) 687-5050 or via chat at gethelp.csuohio.edu. You may also submit a service request by visiting easy.csuohio.edu. If using the Easy site, once on the home page, click "Get Help" and then click "Create a New Incident."  You can then fill out the required fields and describe what is needed.