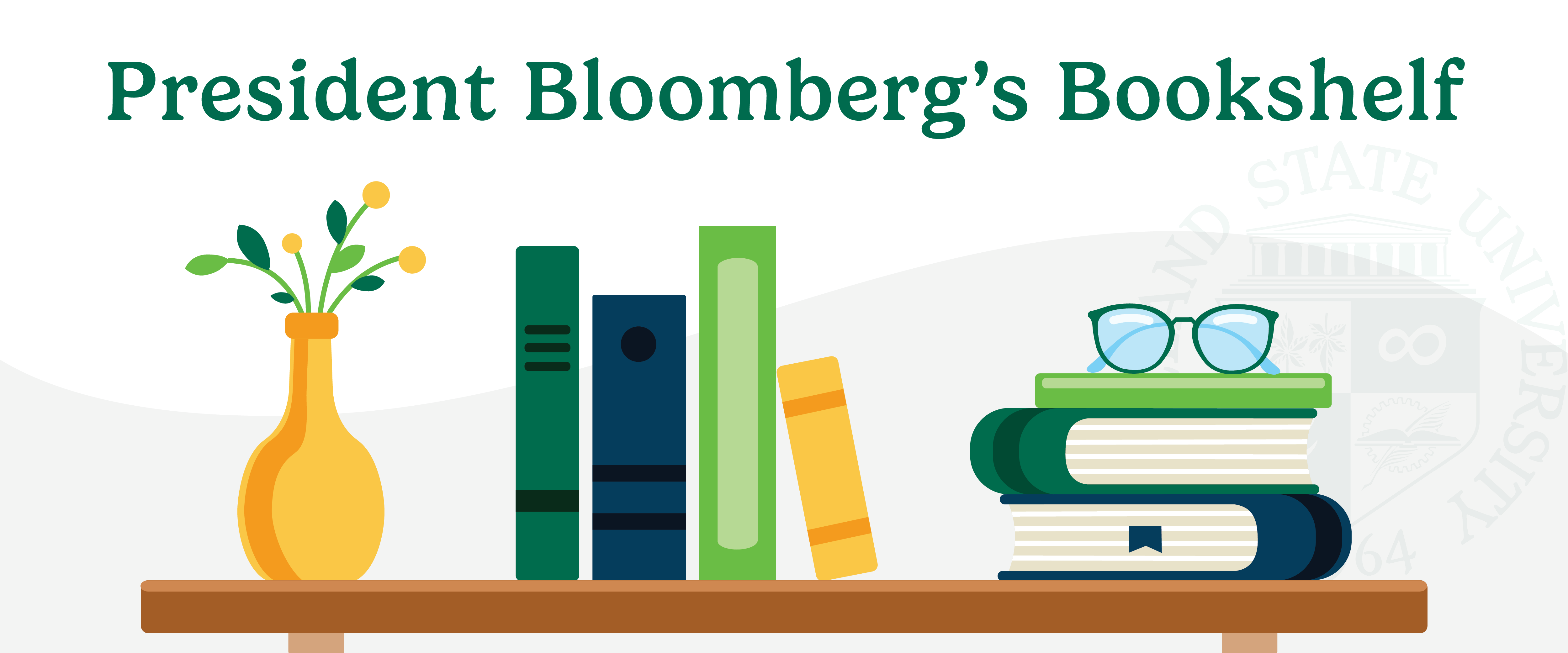 President Bloomberg shares her thoughts on some of her recently read books. Each month, she covers a new book, from insightful studies on higher education in America and current affairs to thought-provoking novels and collections of poetry.
Scare Your Soul: 7 Powerful Principles to Harness Fear and Lead Your Most Courageous Life, Scott Simon
Scare Your Soul is a lot like its author: warm, funny and relatable. I had the good fortune of meeting and getting to know the author of this book, Scott Simon, over this past year as we both participated in the Leadership Cleveland program. When I initially learned about this book he had written, however, I was not enthusiastic about reading it. I tend to shy away from publications built around lists (e.g., "10 strategies to...", "5 tips for...", "8 habits of..."). Worse yet, parts of Simon's book is written in "workbook" format with questions to answer and assignments to complete. This didn't sound to me like reading for fun. I had promised Scott I'd read it, though, so I picked it up and was surprised by how quickly I was drawn in by his humility, humor and gift for storytelling. 
Simon encourages us to embrace our mistakes — and he starts by sharing a few honest (and sometimes embarrassing) mistakes of his own. He reminds readers that people mess up every day, but sometimes it feels like our own mistakes are unforgivable, either in our professional or our personal lives. Simon goes on to explore the underlying fear of failure that is so common in our western culture and how this fear often prevents us from reaching beyond our comfort zone, pursuing a dream or being creative. He encourages us to think about why we don't want to experience the mistakes and missteps that are a natural part of learning. 
The real-world stories and lessons in Scare Your Soul are ones that I find myself reflecting on again and again. Simon offers insight into becoming a more adventurous and innovative person — someone willing to make mistakes, try new things and ask for support when we need it. This may be particularly helpful for people in professions where it is far too easy to fall into the trap of expecting go-it-alone perfection in ourselves even as we encourage exploration and experimentation in others. 
At its core, Scare Your Soul carries a message of personal growth, forgiveness and appreciation for what we are capable of doing when we give ourselves permission to be curious and try something new, even if we make a few mistakes along the way.  
 
A Psalm for the Wild-Built, Becky Chambers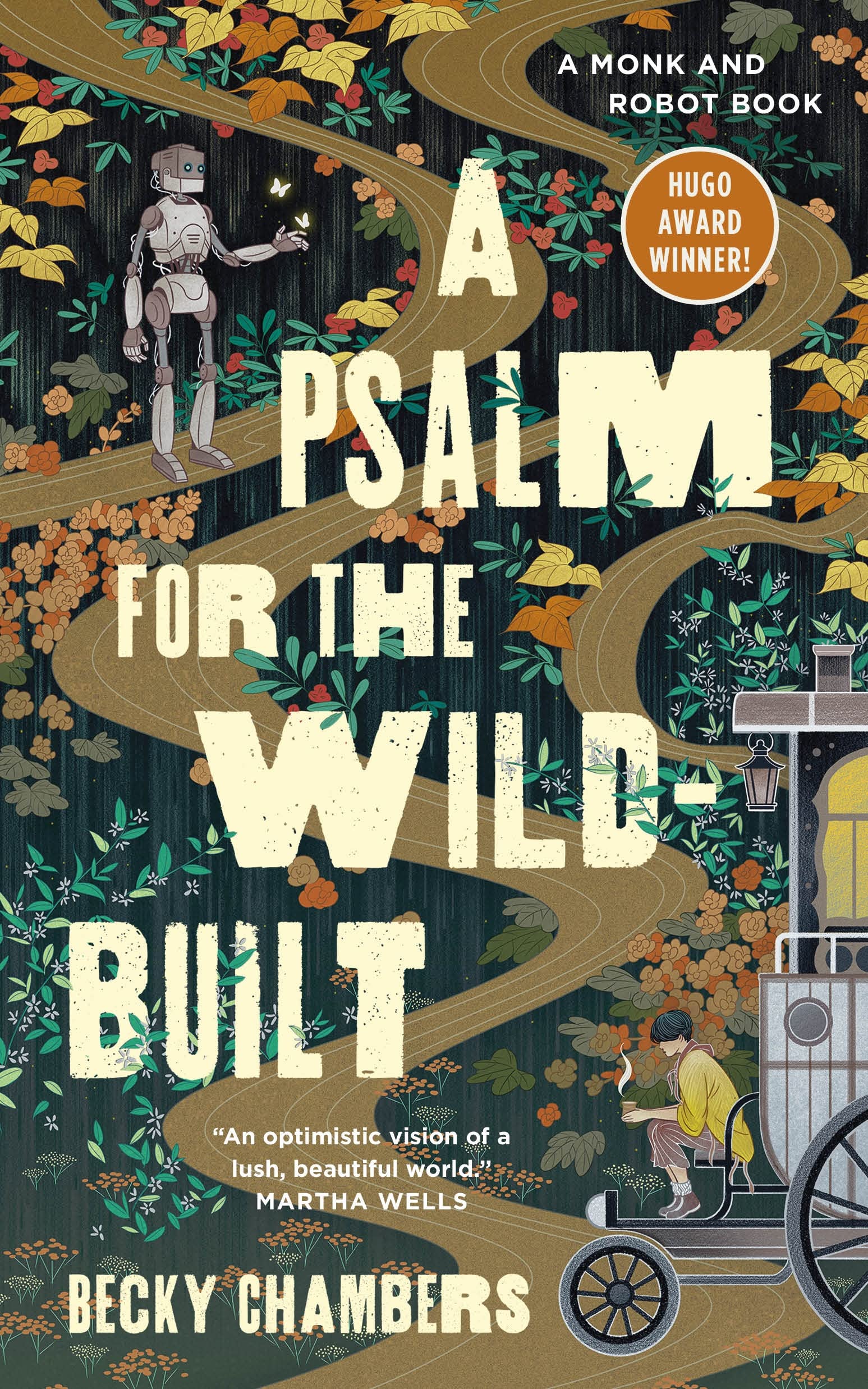 Although I am not typically a reader of science fiction, I recently enjoyed A Psalm for the Wild-Built, the first book in the "Monk & Robot" series by Becky Chambers. The book was selected as part of CSU's College of Arts and Sciences' study circle. It was a joy to read it along with faculty in the College and join in their discussions of it, as led by Dr. Jeff Karem, chair of English, and Dr. Kevin Mueller from Biological, Geological and Environmental Sciences. 
If, like me, you find a summary of the novel's plot a bit bewildering, I encourage you to dig into the first chapter at least in order to experience this unique world. The protagonist is a tea-making monk living on a moon where robots once lived but are long gone. When the monk explores the moon's wilderness and encounters one of these robots, the two engage in surprisingly philosophical conversations about humanity's creation of and growing reliance on AI. The storytelling is powerful and offers much food for thought. This quote from the book in particular has stuck with me — "We don't have to fall into the same category to be of equal value."
Having finished A Psalm for the Wild-Built, I now wonder why I don't read more science fiction. I've been missing out! This book is fun, beautiful, relaxing and thought provoking. I plan to read more of Becky Chambers' work over the summer, and I encourage you to do the same. I leave you with another of my favorite passages from the book: 
"Do you not find consciousness alone to be the most exhilarating thing? Here we are, in this incomprehensibly large universe, on this one tiny moon around this one incidental planet, and in all the time this entire scenario has existed, every component has been recycled over and over and over again into infinitely incredible configurations, and sometimes, those configurations are special enough to be able to see the world around them. You and I—we're just atoms that arranged themselves the right way, and we can understand that about ourselves. Is that not amazing?"