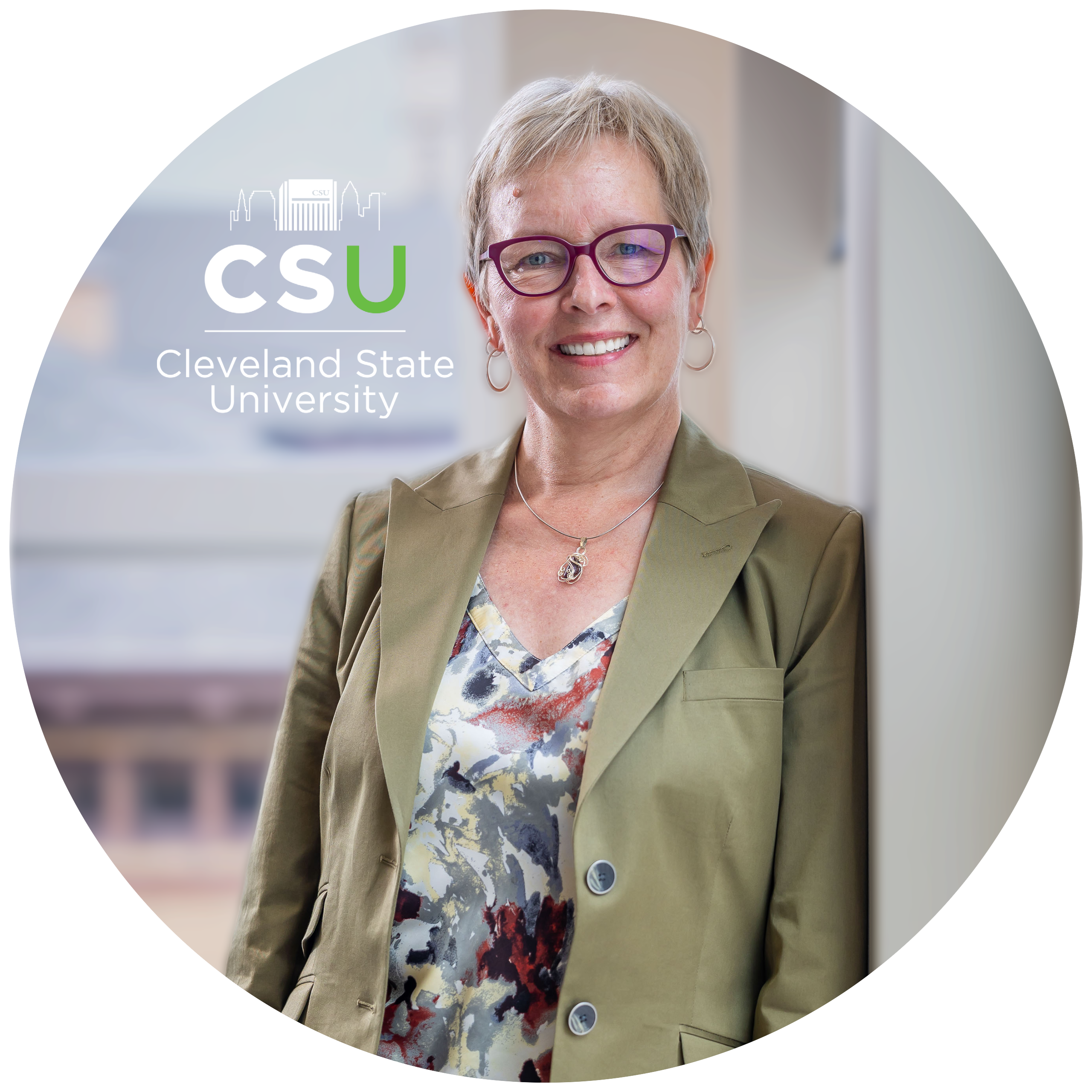 Dr. Laura Bloomberg was appointed the eighth president of Cleveland State University (CSU) in the spring of 2022. She had previously served at CSU as provost and senior vice president for academic affairs since the fall of 2021.
As established in her inaugural address, Bloomberg's leadership and vision for CSU centers on the theme of "Living well together, on our campus, in our city." With this focus, she has guided strategic initiatives that support CSU's ability to create an academic community in which everyone can thrive and enrich the surrounding region. 
These initiatives include: 
a college realignment to bring together existing academic programs in ways that provide clear pathways and new learning opportunities to all students;
a campus master plan, which would renovate CSU's downtown campus and further integrate it into the city of Cleveland; and
a university rebranding to share the message that We Are Cleveland State University. 
Click here to learn more about President Bloomberg.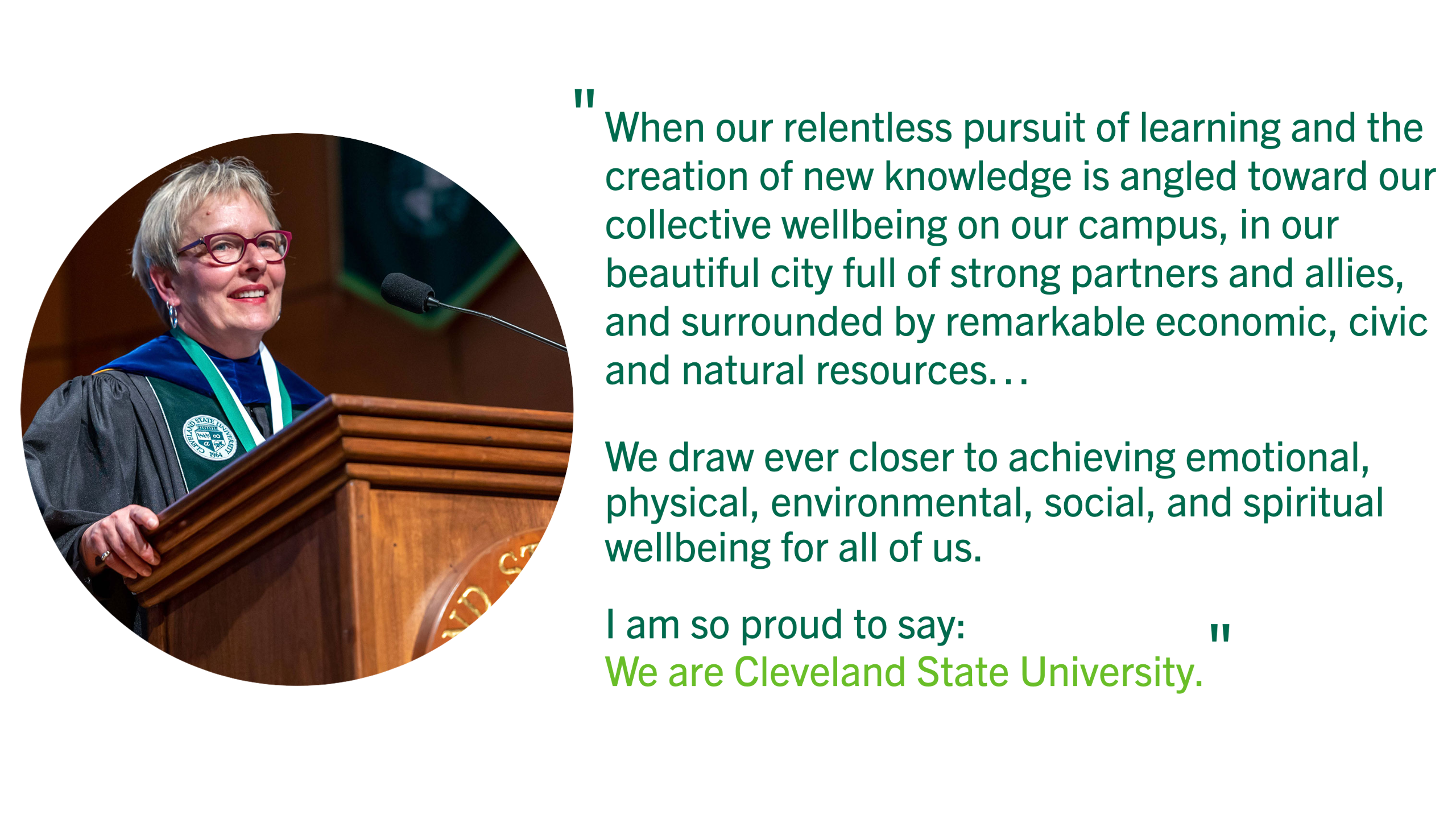 ---
Presidential Communications
Recent Messages