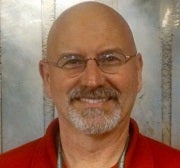 Christopher Barrow
Coordinator
Office Location:
Office Phone: 216.687.2009
Email: c.barrow@csuohio.edu
We process all incoming and outgoing mail for the University.  Our department has over 30 mail stops on campus, which are serviced twice each day.  We also service an additional six mail stops, which are serviced four times each day.  We are a full service mail department, providing all of the services of the United States Postal Service (USPS) excluding cash transactions.