Laboratories at Cleveland State University are an important part of research, innovation and education. 
Labs are also resource intensive and consume significant amounts of energy and water. Compared to a standard office, a single laboratory can use TEN times as much energy and FOUR times as much water!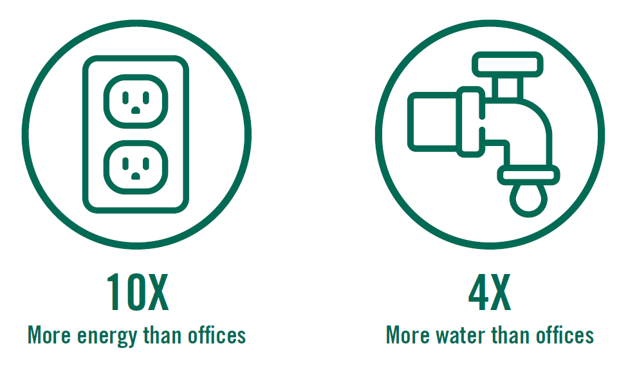 Simple adjustments to a few daily habits can decrease resource usage in campus labs. The CSU Green Lab program offers several tools to help lab personnel implement sustainable practices and technologies in order to increase efficiency, save money and conserve resources.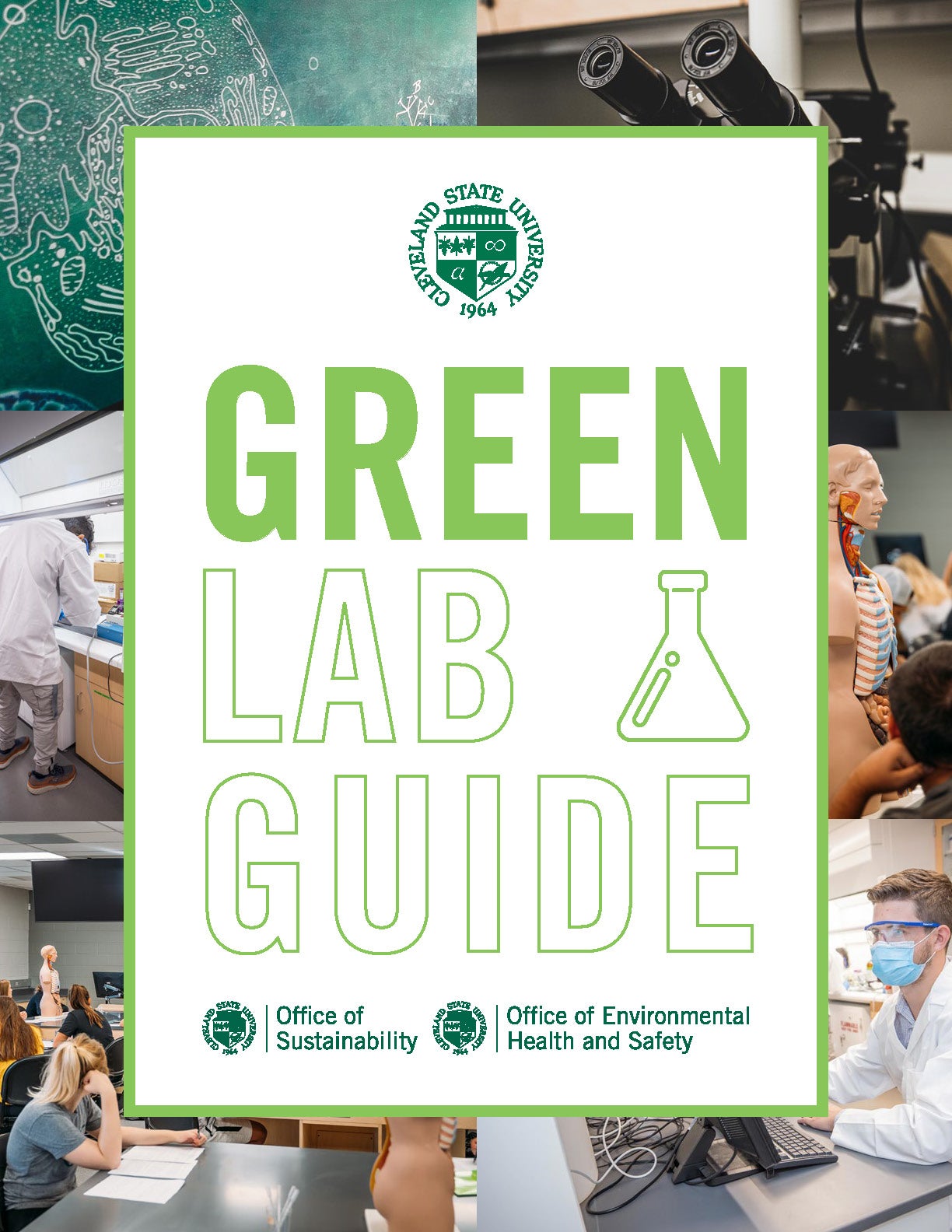 ​​​​​​​
GREEN LAB GUIDE
Best practice guidelines are offered in four key areas:
1) Energy Conservation 
2) Water Conservation 
3) Sustainable Purchasing 
4) Waste Reduction
Download Green Lab Guide (pdf 1,338 KB)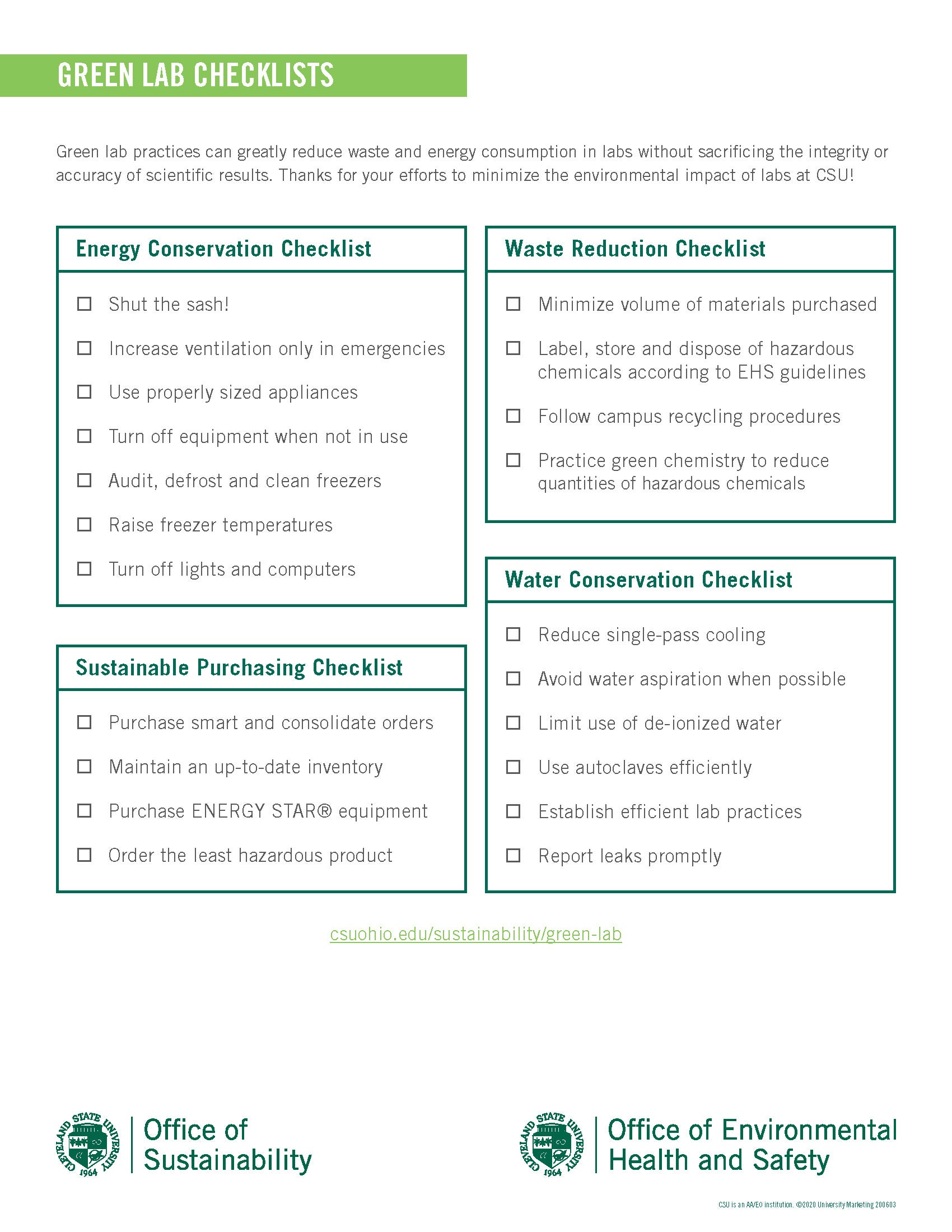 ​​​​​​​
GREEN LAB CHECKLIST
A quick reference list for energy and water conservation, waste reduction and sustainable purchasing strategies for campus labs. 
Download Green Lab Checklist (pdf 158 KB)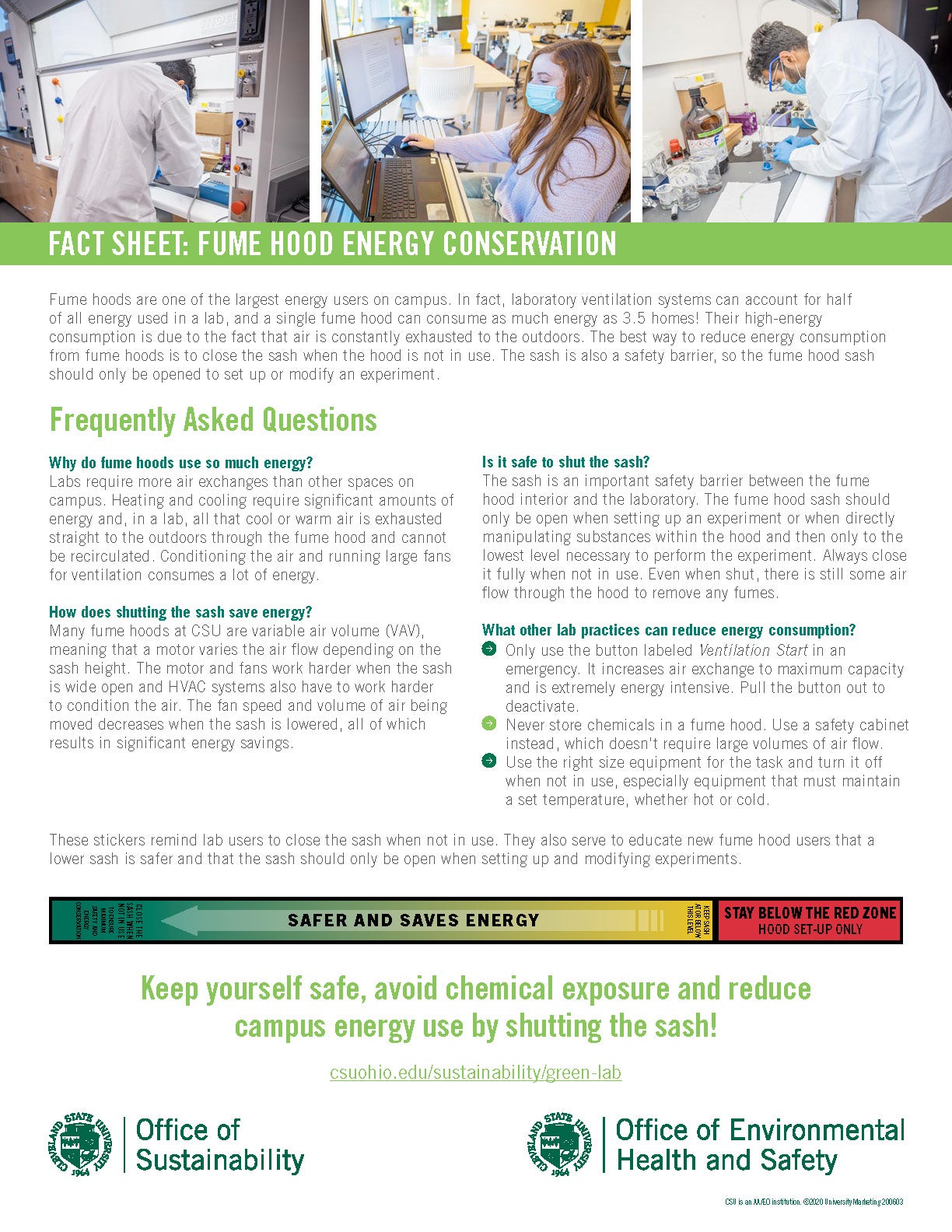 FUME HOOD FACT SHEET
Fume hoods are one of the largest energy users on campus. Learn why they are so energy intensive and how to both save energy and promote lab safety. 
Download Fume Hood Fact Sheet (pdf 274 KB) 
SHUT THE SASH STICKERS
Fume hood stickers remind lab users to ALWAYS close the sash when not in use. They serve as a reminder that a lower sash is safer and should only be open when setting up and modifying experiments.

​​​​​​​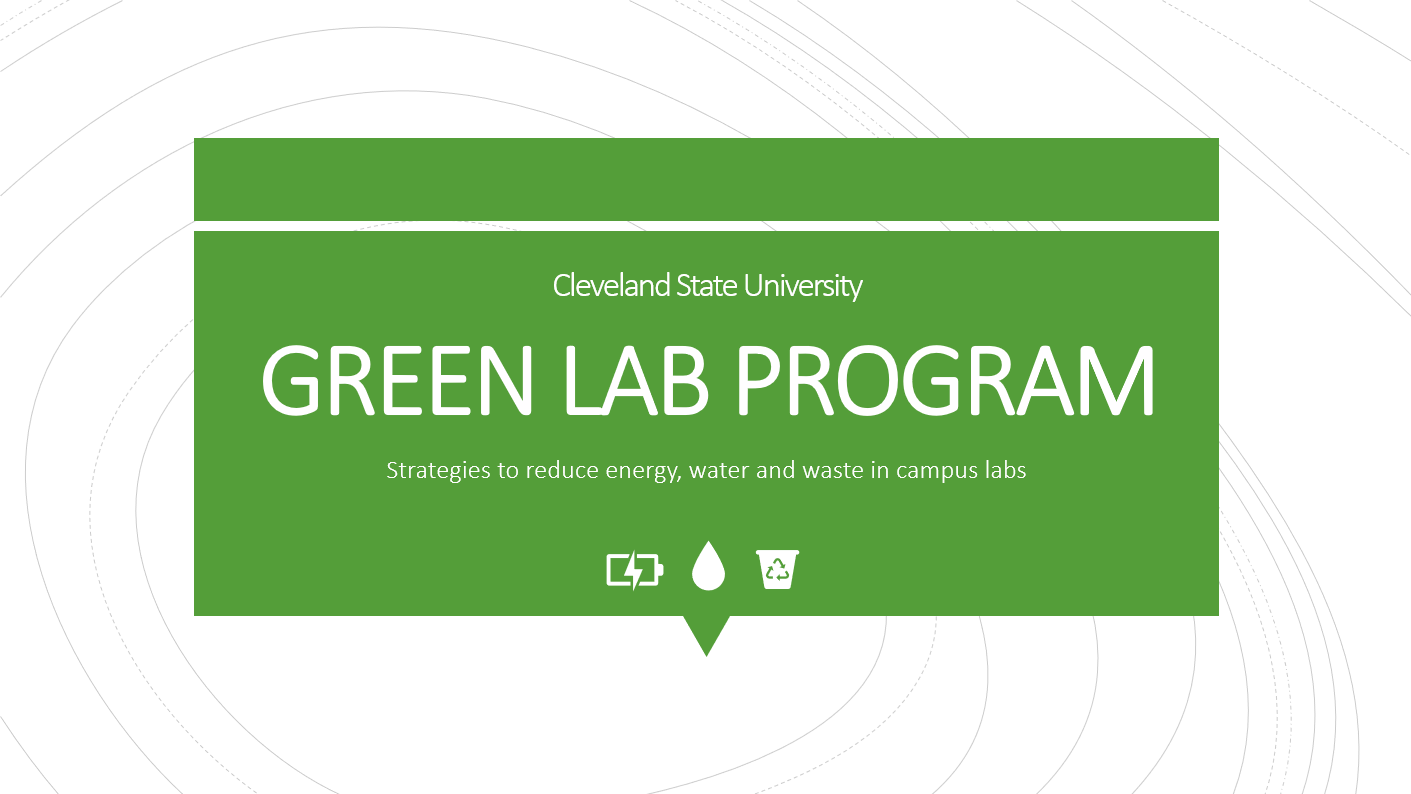 ​​​​​​​GREEN LAB TRANING
The  Green Lab training module is part of EHS Lab Safety Training, available on Blackboard. 
Download Green Lab Traning slides (pdf 1,229 KB)
This program was developed with a grant from the PepsiCo Zero Impact Fund, a program that provides universities with funding to support green initiatives. 
Learn more:
#HowToGreenLab - A monthly series of simple but useful tips
The Green Lab program is designed to reduce consumption and cut costs in labs without impacting productivity. 
Thanks for your efforts to minimize the environmental impact of labs at CSU!

​​​​​​​   
​​​​​​​​​​​​​