Student Environmental Movement 
The CSU Student Environmental Movement is a student organization focused on environmental and sustainability concerns since it was established in 2007. The group is responsible for a pollinator patch on campus in front of the Mandel honors college, storm drain stenciling across campus, and various events to promote environmental awareness, volunteering, and sustainability. The Student Environmental Movement is a great way to stay up to date and engage in environmental issues and sustainability both on campus and in the community.
The Student Environmental Movement hosts a variety of hands-on events for students including monthly beach clean-ups, weekend hikes, camping trips and stream monitoring events.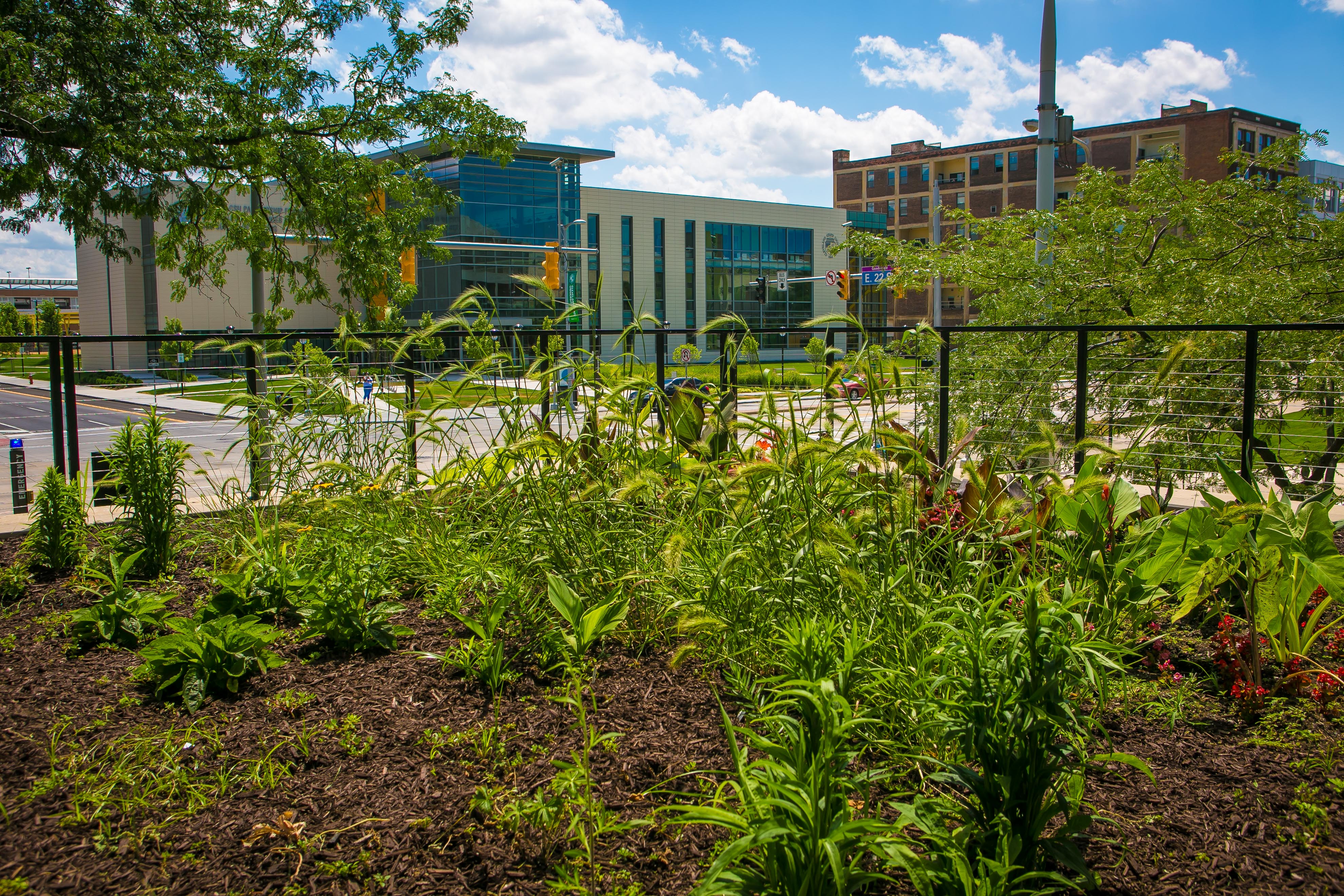 The Student Environmental Movement implemented a large-scale pollinator patch garden in spring 2016. The group planted roughly 600 native Ohio genotyped pollinator plants in order to create a wildlife habitat on campus. This area is a sanctuary for numerous species in downtown Cleveland and a consistent source of forage for pollinators throughout the growing season. It contains roughly one dozen perennials that require little upkeep. It also provides a seed bank to propagate native plants to start other gardens in areas that lack resources for pollinators.
The Cleveland State University Chapter of the American Planning  Association (APA)
CSU's student chapter of the American Planning Association (CSU/APA) is a student-run campus organization that aims to enrich the academic experience of students in the Maxine Goodman Levin College of Urban Affairs. CSU/APA strives to facilitate the exchange of ideas and thoughtful discussions, foster professional development, and create a sense of community among all students at CSU.
Engineers Without Borders
Engineers Without Borders at CSU takes engineering students, and students of all other majors, to places in the world that need their help. Using classroom skills to change real lives, EWB-CSU mixes construction, service, travel, professional experience, friendship, and fun. Projects involve the design and construction of basic infrastructure and include the following themes: water supply and sanitation, energy, transportation, food production and processing, housing and construction, communication, income generation, and employment creation.
Students for a Cleaner Cleveland
Students for a Cleaner Cleveland is a student organization committed to improving our community through regular litter collection days and environmental advocacy. SCC believes respect for our environment is critical for our campus culture and seeks to keep campus and beyond free of trash and enjoyable to all. Students can participate by joining regularly scheduled community cleanup events, or by collecting litter as they see it in their daily lives.