JOIN THE CELEBRATION
The Board of Trustees request the honor of your presence at the Inauguration of Laura J. Bloomberg, Ph.D. as the eighth president of Cleveland State University on
FRIDAY, OCTOBER 7, 2022.
The favor of a reply is requested by Friday, September 30, 2022.

SCHEDULE OF EVENTS
10 a.m.
Investiture Ceremony, Waetjen Auditorium
Music and Communications Building
2001 Euclid Avenue
Investiture is one of the oldest traditions in academia—a ceremony marked by an official rank, authority or power bestowed upon a college or university leader that both honors the milestone of new leadership and the university's rich history and tradition. This ceremony marks the official installation of Dr. Bloomberg as President.
Noon
Spirit Parade
Wrapping up a week-long celebration of Spirit Week at Cleveland State, the parade begins on the front lawn of the Music and Communications Building and will encircle campus along Euclid Avenue, East 24 Street, Chester Avenue, and East 18 Street, ending at the Student Center Plaza. The parade will feature music, campus organizations, student athletes and more.
1 p.m.
All-Campus Luncheon
Student Center Plaza
The campus community and inauguration guests are invited to join us for a luncheon in the Student Center Plaza. 
BIOGRAPHY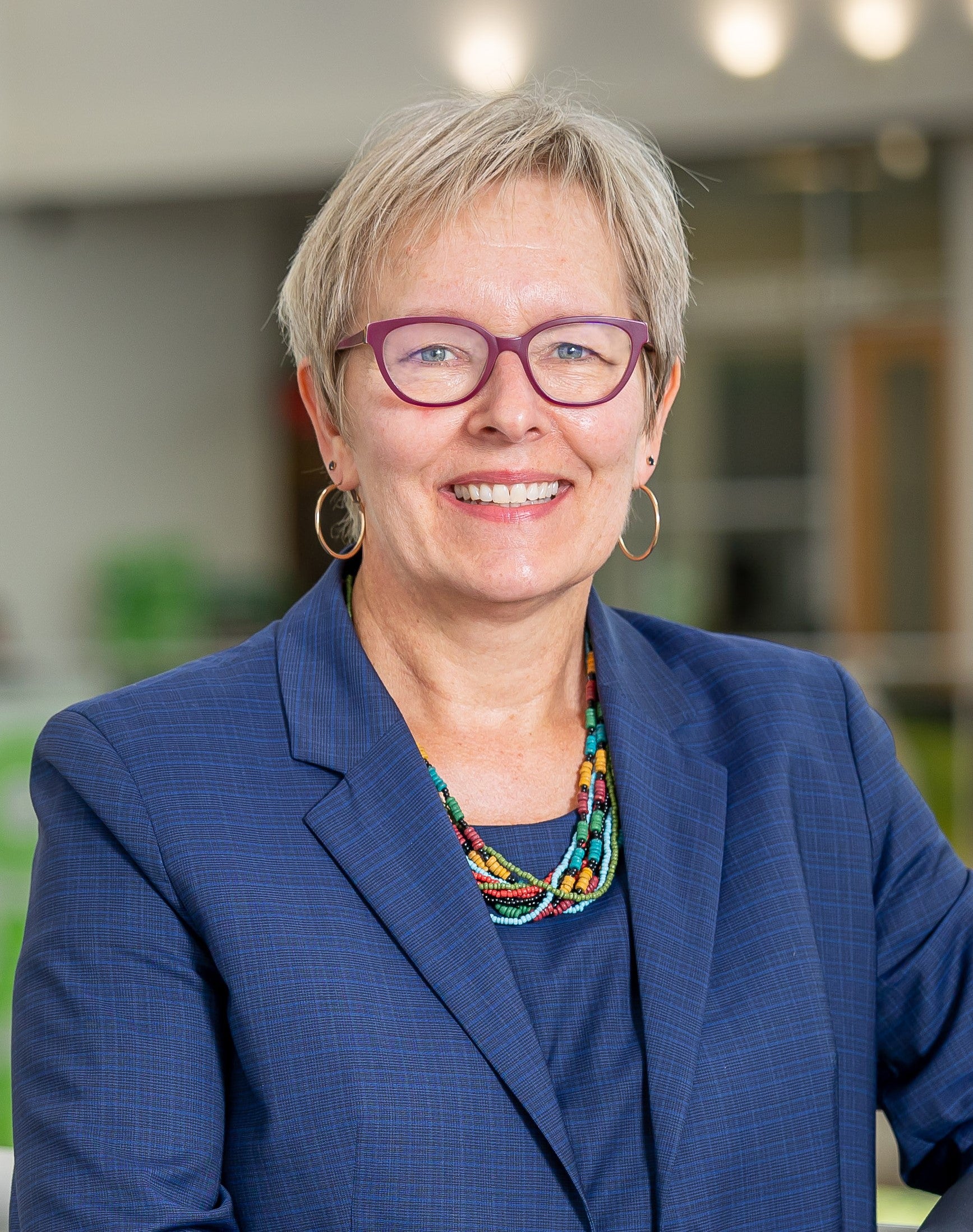 Laura J. Bloomberg, Ph.D., was appointed president of Cleveland State University on April 26, 2022. She previously served as provost and senior vice president for academic affairs at CSU since September 2021.
Before CSU, Dr. Bloomberg served eight years as dean and was previously associate dean of the Humphrey School of Public Affairs at the University of Minnesota. In that capacity, Bloomberg led the global expansion of the school, established a national pathway program for college students underrepresented in public policymaking, launched an internationally focused Human Rights degree, and developed the Mandela Washington Fellowship program to support young leaders from countries across Africa. She successfully led the Humphrey School's $20M Leading Together fundraising campaign.
Bloomberg is a three-time recipient of awards for graduate-level teaching and advising. Her academic research focuses on community-based leadership, program evaluation, creation of public value and P-20 educational policy. She is co-editor of the award-winning books "Public Value and Public Administration" and "Creating Public Value in Practice: Advancing the Common Good in a Multi-Sector, Shared-Power, No-One-Wholly-in-Charge World." Bloomberg has published dozens of peer-reviewed papers and made over 150 keynote and conference presentations about her work.
Bloomberg was the 2020-21 President of the International Network of Schools of Public Policy, Affairs and Administration (NASPAA), considered the global standard in public service education. In 2019 she was inducted as a lifetime fellow into the National Academy of Public Administration (NAPA). Bloomberg holds a bachelor's degree in special education from St. Cloud State University, and master's degrees in psychometrics and educational psychology from Cornell University. She received her Ph.D. in educational policy and administration from the University of Minnesota.
ACCOMMODATIONS
Guests can reserve overnight accommodations at the Crowne Plaza Cleveland at Playhouse Square at 1260 Euclid Avenue, Cleveland, OH 44115. Guests should make their reservations no later than September 23.
The University has arranged special overnight rates for guests of the inauguration. To make a reservation, use this link with the group rate code "IPB" or call 1-800-2-CROWNE.
LIVESTREAM
The investiture ceremony will be streamed live. Access the livestream on October 7 on our homepage at CSUOhio.edu.
PARKING
Guests are invited to park in the University's Central Garage on East 21 Street between Euclid Avenue and Chester Avenue. Faculty, staff and students attending the inauguration events are asked to park in their regular garage/lot to accommodate guests.
WHAT TO DO IN CLEVELAND
Opportunities on and around our 85-acre campus are endless, with the City of Cleveland right in our backyard. Whether you live here or only have a day to play, there is no shortage of world-class experiences to take in here in "The Land."
Explore the surrounding 23,000 acres of nature preserves, check out legendary institutions like the Rock & Roll Hall of Fame or the Cleveland Museum of Art, then grab a meal with friends and family at one of hundreds of celebrated local restaurants.
There is no wrong way to experience this bountiful city, but we have some suggestions that are right nearby. On campus, the alternative rock band The Killers celebrate 20 years with their "Imploding the Mirage" tour stopping at our Wolstein Center. Adjacent to campus, Playhouse Square hosts the national touring production of Les Misérables.
Our friends at Destination Cleveland have even more locations and events for you to explore.
Have Questions?
For questions, please contact csu.president@csuohio.edu.