Kara Tellaisha (she/her/hers) 
LGBTQ+ Student Services Coordinator, Division of Student Affairs 
Phone: 216-687-2056 
Email: k.tellaisha@csuohio.edu  
Kara is a native Clevelander and a graduate of Cleveland State University. She holds a Bachelor of Arts in Communication Management with a concentration in conflict resolution. Kara has experience in program management, working with diverse populations, and educational program development. Kara is passionate about LGBTQ+ visibility and inclusion, working with students, and fostering community. In addition to overseeing LGBTQ+ Student Services at CSU, she is also a mediation trainer, an MBA student, and an Etsy shop owner. 
---
Marissa Stock (she/her/hers)  
Graduate Assistant
Email: LGBTQ@csuohio.edu  
Marissa is a first-year doctoral student working on her PhD in Urban Education. She has a BA in Gender Studies from John Carroll University and an M.Ed. in Teaching English to Speakers of Other Languages from CSU. Marissa has experience working with diverse, under-served populations and is passionate about serving others. In her free time, Marissa loves spending time with her wife, Carly, their adorable pug Tina, and mischievous cat Walter.
---
Sam Miller (she/they) 
Social Work Intern 
Email: LGBTQintern1@csuohio.edu 
Sam is a senior Bachelor of Social Work student working on her field placement at the LGBTQ+ Student Services Center. She has a deep passion for helping others, and is especially interested in working with the LGBTQ+ community. Sam is a member of the community herself and has experienced firsthand the struggles that come with being LGBTQ+ on both individual and systemic levels. She hopes to make a difference in her community by providing support, resources, and advocacy for LGBTQ+ individuals.In her free time, Sam loves to listen to music, read, create art, binge watch TV series, volunteer at the LGBT Community Center of Greater Cleveland, and care for her pet babies. Just a warning, Sam may have a different hair color every time you see her!
---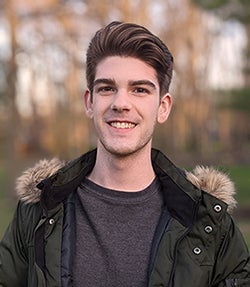 Connor Mahon (he/they)
Office Operations Manager 
Connor is a senior double majoring in Communication Sciences & Disorders and Linguistics and minoring in Psychology. He is planning to attend graduate school for Speech-Language Pathology, and hopes to start a career making gender affirming voice training more accessible. Connor has extensive experience in student support, having worked as a resident assistant, orientation leader, campus tour guide, and tutor. Outside of CSU, Connor enjoys reading and exploring Cleveland.
---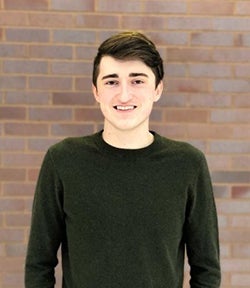 Ryan Kustaborder (he/they)   
Graphic Design and Communications Assistant
Ryan is a junior majoring in Computer Science with minors in Mathematics and Graphic Design. As a member of the LGBTQ+ community he is glad to be able to give back to his community through working at the center. He also enjoys making art, exploring the city, and late night drives.
---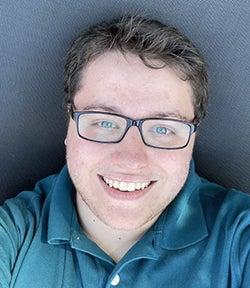 Joey Dzingeleski (He/Him/His)
Office Assistant
Joey is a Senior studying for his Bachelor of Communications degree. He has an Associate of Arts degree from Cuyahoga Community College. Joey is a member of the LGBTQ+ community himself and has a history of working with other students in a variety of college LGBTQ+ organizations. In fact, he is the current Vice President of CSU's Queer Student Alliance. Joey has a passion for giving back to the community by creating a safe, welcoming environment for all students. In his free time, Joey loves listening to music, playing musical instruments, going to concerts, and spending time with his friends, family, and pets.