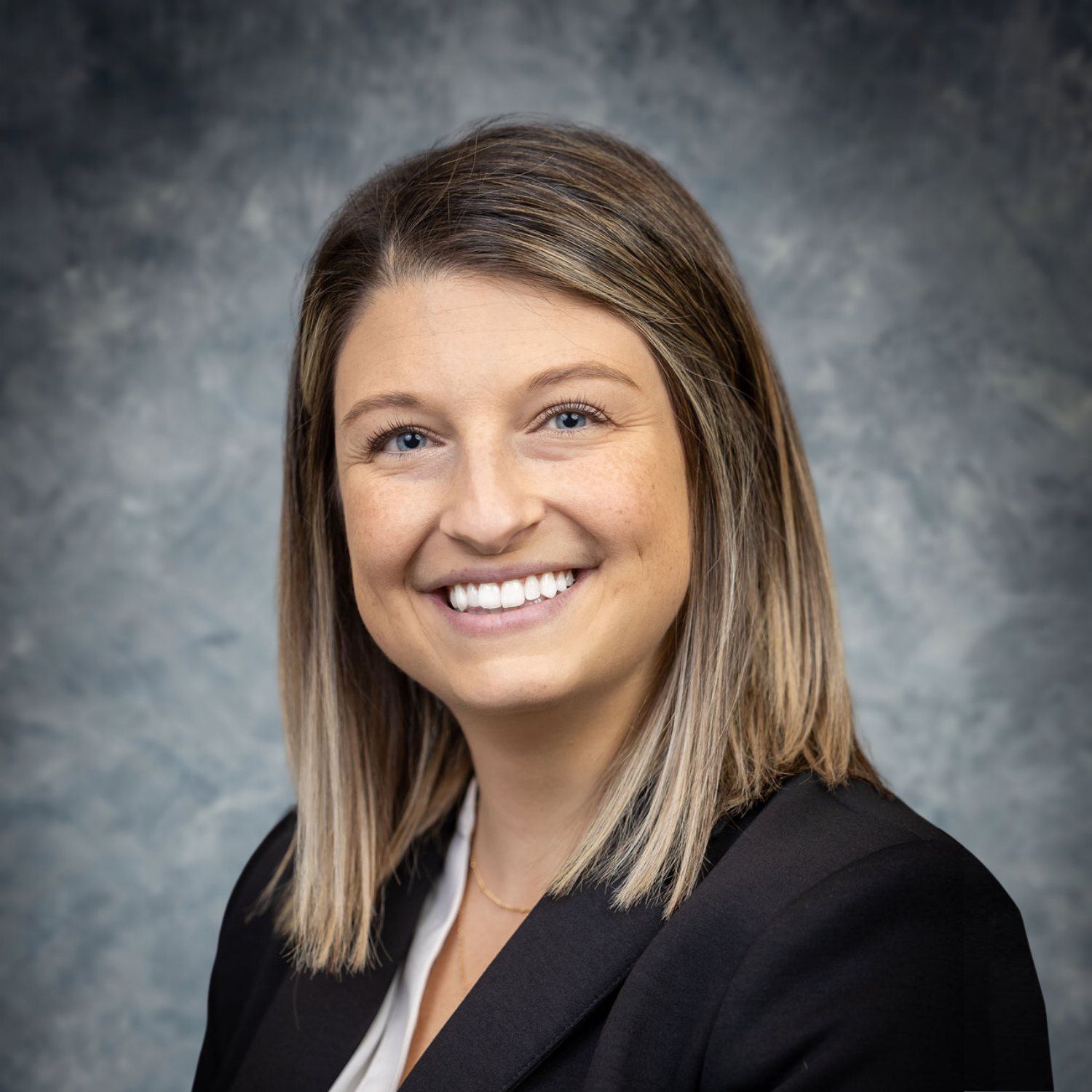 Kara Tellaisha (she/her/hers) 
Director, LGBTQ+ Student Services
Division of Campus Engagement, Diversity, Equity, and Inclusion
Phone: 216-687-2056 
Email: k.tellaisha@csuohio.edu  
Kara is a native Clevelander and Cleveland State University alum. She currently leads the LGBTQ+ Student Services office within the Division of Campus Engagement, Diversity, Equity, and Inclusion at CSU. Serving as a resource and consultant for the campus community, she provides education and programming focused on LGBTQ+ students and their allies. Kara supervises a team of student employees to support the mission and function of the on-campus LGBTQ+ Center. She is also an MBA student graduating in May 2023.
---
Joey Dzingeleski (he/him/his)  
Graduate Assistant
Email: LGBTQ@csuohio.edu  
Joey is a grad student currently pursuing his Master's Degree in Adult, Professional, and Higher Education. He earned his Bachelor's Degree in Communications from Cleveland State University. Joey is a member of the LGBTQ+ community himself and has a history of working with other students in a variety of college LGBTQ+ organizations. In fact, he is the current Vice President of CSU's Queer Student Alliance. Joey has a passion for giving back to the community by creating a safe, welcoming environment for all students. In his free time, Joey loves listening to music, playing musical instruments, going to concerts, and spending time with his friends, family, and pets.
---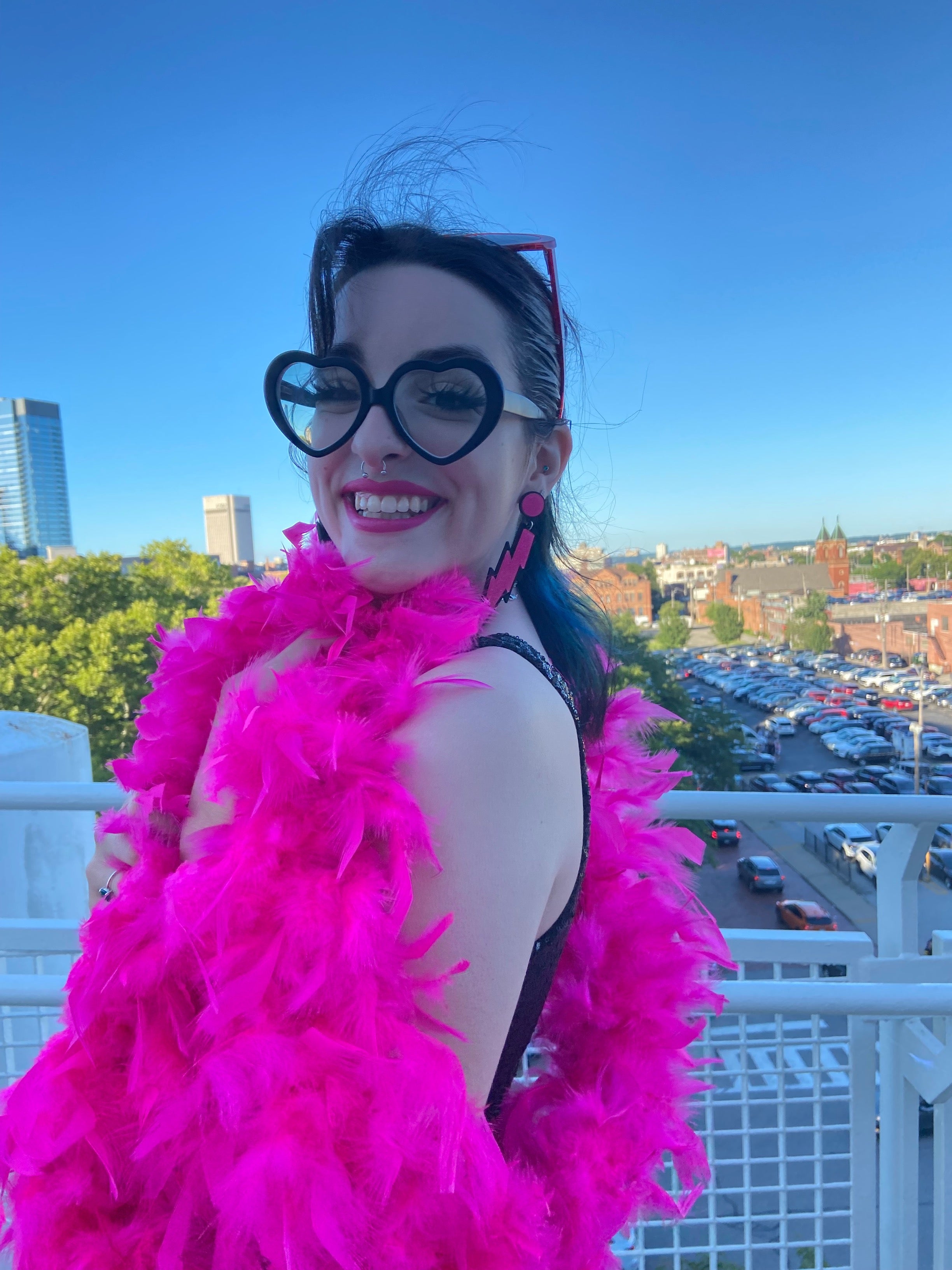 Giana Formica (she/they) 
Student Office Assistant
Giana is a second-year Urban Studies and Women and Gender Studies double major at CSU. They are a passionate individual when it comes to helping others and community organizing. Outside of the LGBTQ+ Center on Campus, she volunteers in the reproductive rights community as the Vice President of CSU's URGE (Unite for Reproductive and Gender Equity) Chapter and works as a Peer Mentor for the First Year Experience Department. She strives to make a difference in people's lives through education and mutual aid work. In their free time, they perform as a drag king throughout the city. She also enjoys styling clothes, listening to podcasts, going to local shows, and spending time with their friends.
---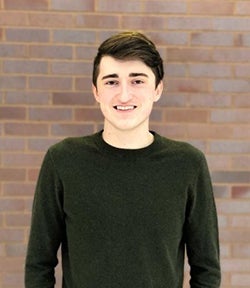 Ryan Kustaborder (he/they)   
Student Graphic Design and Communications Assistant
Ryan is a senior majoring in Computer Science with minors in Mathematics and Graphic Design. As a member of the LGBTQ+ community, he is glad to be able to give back to his community by working at the center. He also enjoys making art, exploring the city, and late night drives.
---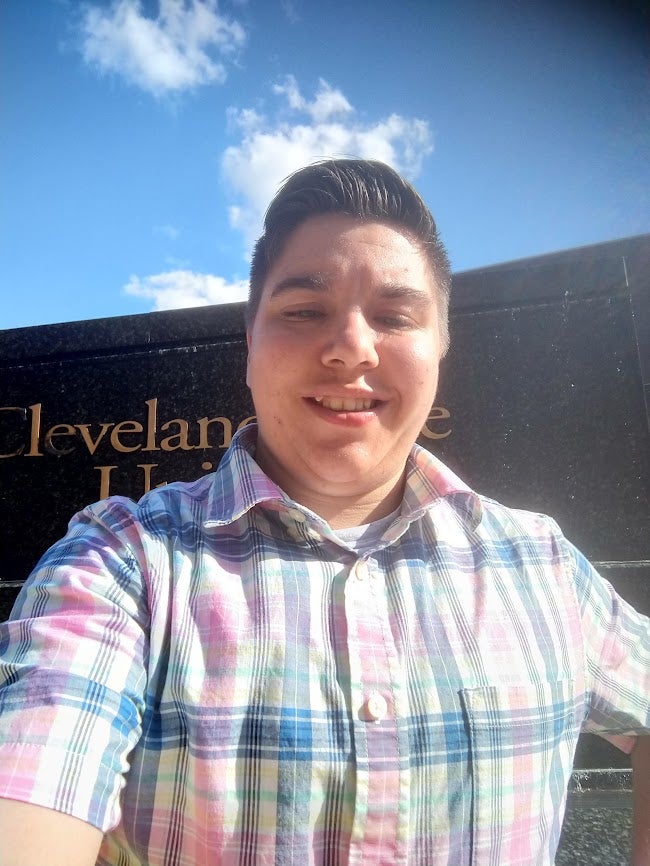 Axel McAvinue (he/him/his)
Student Program Assistant
Axel is a junior double majoring in Film & Media Arts and English – Creative Writing Track. He is planning on writing for Film and Television after he graduates and hopes to create content with more representation and diversity. Axel has prior experience in student support, having worked for the Testing Center and Office of Disability Services on campus, and as a campus tour guide. He is glad to be able to give back to the LGBTQ+ community by working at the center. Outside of school, he enjoys reading, binge-watching cartoons, streaming on Twitch, hanging out with his friends, fishing with his dad, and taking walks with his dog. Beware! He likes to experiment with hair dye so his hair may no longer be brown the next time you see him!