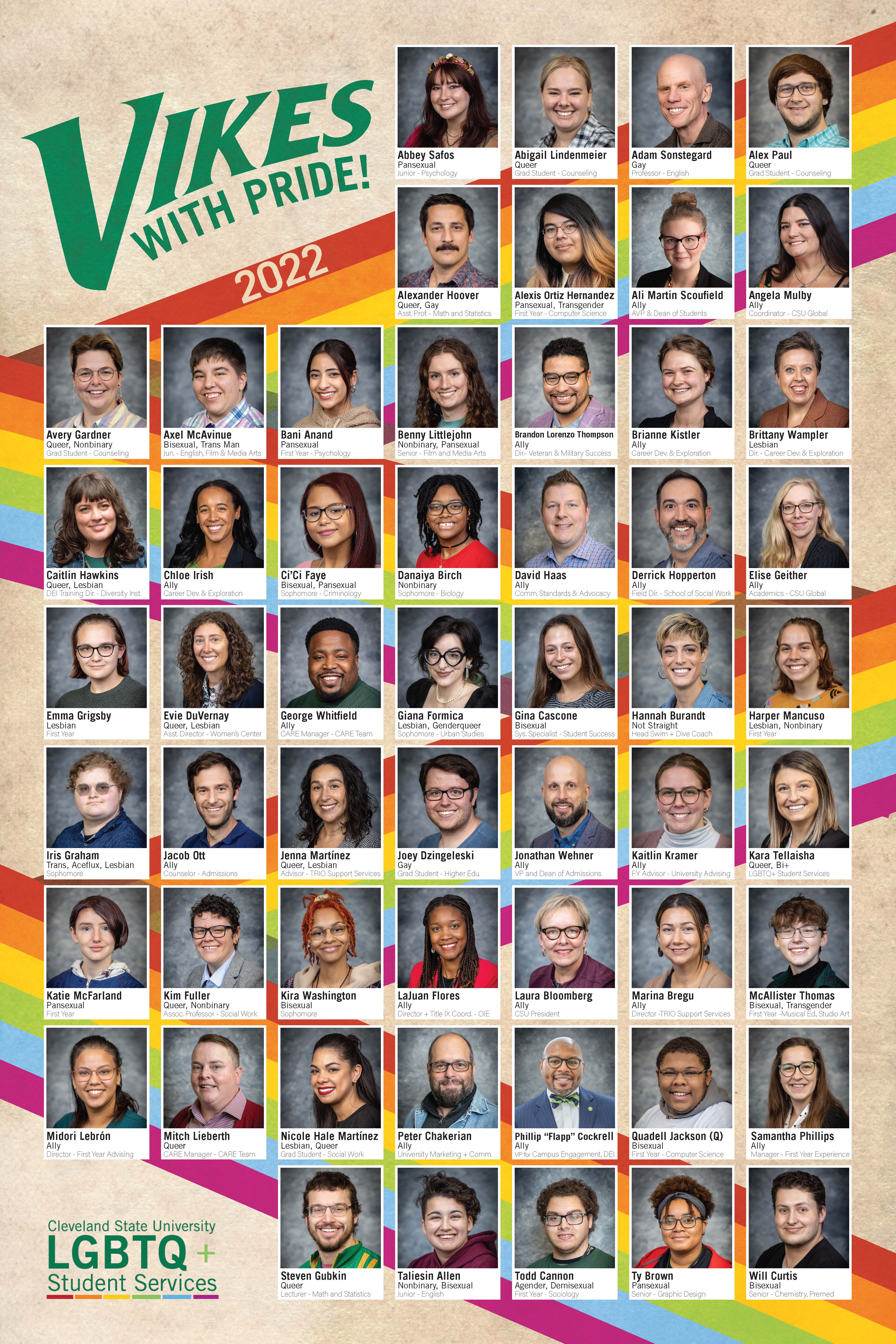 Participate in the #VikesWithPride campaign! CSU students and faculty/staff who are out and proud members or allies of the LGBTQ+ community are encouraged to be featured on our annual Vikes with Pride poster. The poster is released every year in October to celebrate National Coming Out Day and is distributed to partners across CSU's campus for display. This campaign improves LGBTQ+ visibility and support on our campus and in our city.
Special thanks to Ryan Kustaborder, Peter Chakerian, Abbey Safos, and Brian Hart for their time and contributions to the 2022 campaign.
Request posters here.

Missed the deadline for this year's poster? We'd love to feature you on our social media instead. Please email lgbtq@csuohio.edu for more information.
The 2023 photo sessions will be scheduled in Fall 2023. Please check back for more information.
Past Editions:
Vikes with Pride Poster 2022.pdf

Vikes with Pride Poster 2021.pdf