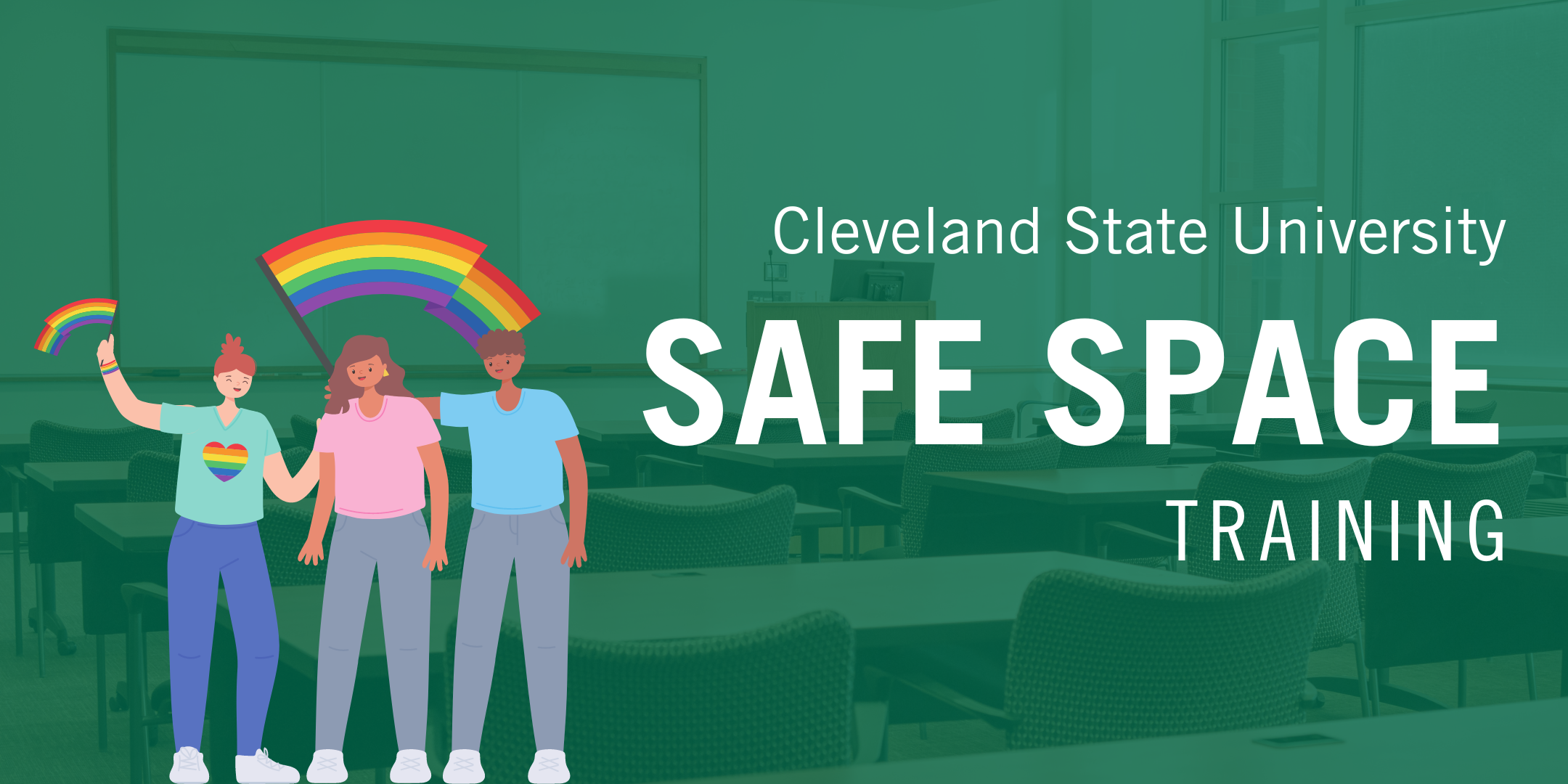 Spring 2023 Training Dates:
Tuesday February 7th, 2023 | 1 - 3 pm | Zoom
Wednesday April 5th, 2023 | 10 am - 12 pm | Zoom
The Safe Space program strives to improve visibility and support for the CSU LGBTQ+ community by teaching participants what it means to be an ally, and discussing the ways that faculty, staff, and students can actively contribute to creating/maintaining a safe and inclusive campus environment for all.
Safe Space training is an opportunity to learn about LGBTQ+ identities, gender and sexuality, and examine prejudice, assumptions, and privilege. Participants also learn how to assist LGBTQ+ students in making connections with the resources available to them at CSU, in the greater Cleveland community, and across the nation.
Regardless of where you are on campus, if you interact with students or other employees, you will meet people who identify as LGBTQ+. Having a basic understanding of correct terminology and understanding what it means to be an ally to the LGBTQ+ community is essential to supporting all people at this university.
After participating in the Safe Space training, participants receive a placard with the Safe Space logo. Displaying this logo in your office or workspace is a message to LGBTQ+ students, staff, and faculty that (1) you are a safe and non-judgmental person to talk to, (2) you are committed to increasing your knowledge of, and sensitivity to LGBTQ+ issues, and (3) you strive to enhance the campus climate for LGBTQ+ individuals.
For more information or to schedule a training for your department, email lgbtq@csuohio.edu.