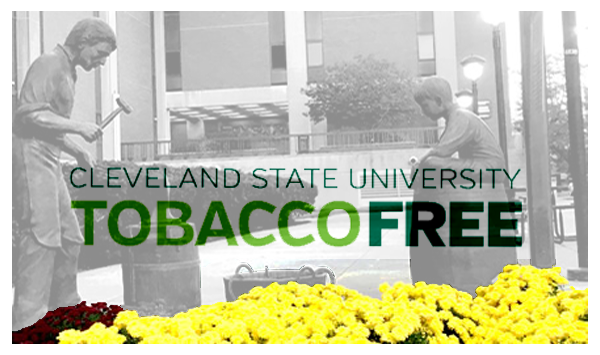 CSU Benefits at a glance
Cleveland State University (CSU) offers a highly competitive and comprehensive package of employee benefits--see the Benefits Eligibility Chart below by Employment Class. Most benefits are available to eligible faculty and staff members on the first full day of employment with CSU. Available benefits include State of Ohio retirement plan participation (STRS, OPERS & OPERS-LE), comprehensive health coverage (including medical with prescription drug), dental, vision, basic and voluntary life insurance plans, long term disability insurance, medical and dependent daycare flexible spending accounts (FSA). Also, most employee contributions, when required, are taken on a pre-tax basis. Additionally, CSU provides generous paid time off plans including vacation, sick leave and 11 paid holidays. Also, employees are immediately eligible for tuition remission benefits. Dependents become eligible for tuition remission after the employee completes a continuous service requirement.
A confidential Employee Assistance & Work/Life Program is available to all benefit eligible employees and their dependents for information and support in personal, mental health, legal, financial or other issues faced by an employee or member of their household.
Benefits Eligibility Chart by Employment Class
Full-time
(40+ hours)

Part-time
(30+ hours)

Part-time
(20-29 hours)

Medical

X

X

X

Dental

X

X

 

Vision

X

X

 

Flexible Spending Accounts

X

X

X

Basic Life Insurance

X

X

 

Supplemental Life Insurance

X

X

X 

Long-Term Disability

X

X

 

Employee Assistance & Work/Life Program

X

X

X

Business Travel Accident

X

X

 

Employee Tuition Remission (Staff Development)

X

X

X*

Dependent Tuition Remission

X

X

 

State Retirement Plans

 

 

 

X

X

X

Alternative Retirement Plans (ARP)

X

 

 

Voluntary 403(b) & 457(b) Plans

X

X

X

Voluntary Short-term Disability

X

X

 

Voluntary Accident Insurance

X

X

 
*The following employees are ineligible:
Part-time faculty, including lecturers & adjuncts.

Temporary faculty and staff (hired for fewer than 6 months).

Persons working at CSU but not paid by the University.

Student employees and graduate assistants.
Click here to review the Dependent Eligibility chart for a list of dependent types, eligibility requirements and documents required to provide proof of dependent eligibility that may be required to complete enrollment in your benefit plans.
MEDICAL PLANS (includes Prescription drug coverage)
Eligible full-time and part-time employees may choose from four available medical plans - - - two levels of medical Preferred Provider Organization (PPO) Plans offered through Medical Mutual of Ohio and an Exclusive Provider Organization (EPO), the MetroHealth Select Plan. An eligible class of part-time employees 20 to 29 hours may enroll in the MetroHealth Select Plan Exclusive Provider Organization (EPO) Plan. Employee only or family coverage is available including for a same sex domestic partner. Dependent children may be covered to age 26.  For details of employee premium contributions and the coverage of each plan, click on the appropriate link listed below.

DENTAL PLAN
Full-time and an eligible class of part-time employees may enroll in a comprehensive plan of dental coverage for themselves and eligible dependents to age 26, through MetLife Insurance Company. Employee contribution toward the premium cost is required.
VISION PLAN
CSU provides an attractive plan of vision benefits to full-time employees and part-time employees over 30 hours. The basic plan of vision benefits offered through Vision Service Plan (VSP) provides vision hardware, services and vision exam every 24 months with co-pays and certain limits. This benefit plan is provided to eligible full-time employees at no charge. Eligible, part time employees over 30 hours pay a contribution for the basic plan.
Employees may pay an additional premium to have the plan provide vision hardware, services and exams once every 12 months.
FLEXIBLE SPENDING ACCOUNTS (FSAs)
CSU makes available Health Care and Dependent Day Care Flexible Spending Accounts (FSA) to full-time and part-time employees. The Health Care FSA has a maximum annual pre-tax contribution limit of $2750 ($2850 after July 1, 2022). The Dependent Day Care FSA plan has a maximum annual pre-tax contribution limit of $5,000. IRS limitations may apply. FSAs allow for reimbursement on a pre-tax basis of qualified health care expenses not otherwise covered by a health plan or expenses for qualified dependent day care while working or a full-time student.
LIFE INSURANCE
CSU provides a life insurance benefit equal to 2 times base pay to a maximum benefit of $150,000 at no cost to eligible full-time and part-time employees over 30 hours. An equal amount of Accidental Death & Dismemberment Insurance coverage is provided at no cost as well. Eligible full time and part time employees who regularly work 30 or more hours per week may purchase additional supplemental life insurance coverage for themselves and coverage for their dependent spouse or children.   Part time employees working less than 30 hours may purchase supplemental life  insurance for themselves.
LONG TERM DISABILITY
The University provides a Long Term Disability (LTD) benefit of 60% base pay (to a maximum benefit level of $5,000 per month) to a qualifying and approved employee after 90 days of total disability. During the 90 day waiting period, a qualifying employee may use their accrued paid sick leave benefits . LTD coverage is provided at no cost to full-time and part-time employees over 30 hours.
RETIREMENT BENEFITS
All University employees are covered by a State of Ohio Retirement Program. Neither the university nor its employees contribute to the Federal Social Security Administration System. Employees do contribute 1.45% of gross income towards Medicare. The available retirement plans are:
The Ohio Public Employees Retirement System (OPERS) for staff,
The State Teachers Retirement System of Ohio (STRS) for faculty
or
The Alternative Retirement Plan (ARP) for eligible staff and faculty.
Voluntary Retirement Savings Plans
CSU offers a Voluntary Supplemental 403(b) Plan and a Voluntary 457(b) Deferred Compensation Plan to faculty and staff members. Employees are eligible to supplement their retirement benefits by contributing pre- tax, via payroll deduction, to a retirement savings account through CSU approved providers. CSU is the plan sponsor in accordance with IRS 403(b) regulations and Ohio Revised Code; however, the University does not serve the role of providing financial advice nor endorses any one provider. The Ohio Public Employees Deferred Compensation Program (OPEDC) is a supplemental retirement savings plan regulated by Section 457 of the Internal Revenue Code.
CSU's approved 403(b) Plan Providers
Information contained herein is in summary form. Certain benefits, limitations or exceptions may not be described in detail. If there are any discrepancies between the information presented here and the actual plan documents, the plan documents will govern.
If you have any questions regarding your benefits, please contact Human resources benefits at benefits@csuohio.edu

 

or 216.687.3636