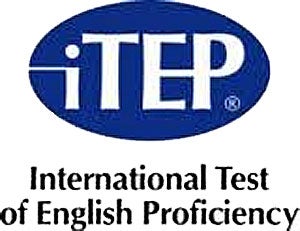 The primary function of the iTEP is to assess the English language proficiency of learners of English as a second language. iTEP is a comprehensive, Internet-based exam that takes no longer than 90 minutes to administer. The iTEP tests proficiency in Reading, Listening, Writing and Speaking. There is also a section that tests familiarity with grammar. In the Writing and Speaking sections, test-takers produce actual writing and speaking samples which are graded by trained ESL professionals in the U.S. The Official iTEP Score Report shows the test-taker's overall level, as well as levels attained on each of the 5 sections (Reading, Listening, Writing, Speaking and Grammar).
Required of all incoming International Students
Test fee is $99.00, cash, check or money order payable to Cleveland State University must be submitted with a completed registration. Download iTEP registration form here.
The iTEP can be taken at any official test site around the world.
You should call the test site directly to schedule an appointment.
You will need to request your score recipient as Cleveland State University on the day of testing.
Scores range from 0 (Beginning) to 6 (Advanced)
Pass the ITEP with a minimum of an overall score of 5 (with no section below 4)*
*Current equivalent scores required by the College of Business for applicants for Business or Computer Science will require a minimum overall score of 6 (with no section below 5).
In addition, International Admissions will accept:
Test Structure
Reading – 20 minutes
One intermediate-level passage about 250 words in length followed by multiple-choice questions, and
One college-level monograph approximately 450 words long followed by multi-choice questions.
Listening – 20 minutes
Four high-beginning to low-intermediate-level short conversational exchanges of 2-3 sentences, each followed by 1 multiple-choice question
One 2-3 minute intermediate-level conversational exchange followed by multi-choice questions
One 4-minute college-level lecture followed by multiple-choice questions
Grammar (Structure) – 10 minutes
Twenty-five written multiple-choice questions, each of which tests the examinee's familiarity with a key feature of English structure The section includes a range of structures from simple to more complex, as well as a range of vocabulary from beginning to advanced. There are two question format types, each illustrated with on-screen examples.
Writing – 25 minutes
In response to instructions phrased at the low-intermediate level, examinee is asked to write a short note on a supplied topic (5 minutes: 50-75 words)
Examinee is presented with a brief, college-level written topic and is asked to express and support his/her opinion on the topic (20 minutes: 175-225 words)
Speaking – 5 minutes
Examinee hears and reads a short question phrased at the low-intermediate level; examinee has 30 seconds to prepare his/her spoken response, and 45 seconds to speak
Examinee hears a brief college-level statement presenting two sides of an issue, examinee is then asked to give his/her thoughts on the topic (45 seconds to prepare, 60 seconds to speak).