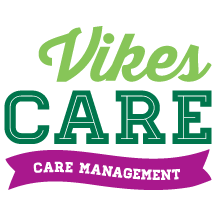 Purpose: The goal of the CARE (Community Assessment Response & Evaluation) Team is to work collaboratively to support the wellbeing and safety of students, faculty, staff, and to promote a culture on campus that encourages reporting of concerns.
The core CARE Team meets weekly to review reports regarding student, staff, and faculty concerns, and to work in collaboration to share information and provide support to the campus community.
CARE Team Membership:
CARE Managers meet weekly with the following offices as part of CARE Team:
Athletics
Academic Advising
Center for International Services and Programs
Community Standards & Advocacy
Counseling Center
Counseling & Academic Success Clinic
CSU Police Department
Division of Student Affairs
Graduate Student Resources
Office of Disability Services
Pratt Center
Residence Life
Student Success
Other members of the campus community will sit on the CARE Team as appropriate to address the needs of specific student populations.
High Risk Group (HRG): When disturbing or disruptive behavior may constitute a threat, additional members will be added to the CARE Team for the purpose of determining the appropriate response, including whether a threat assessment should be conducted. The additional team members are referred to as the High Risk Group or HRG.