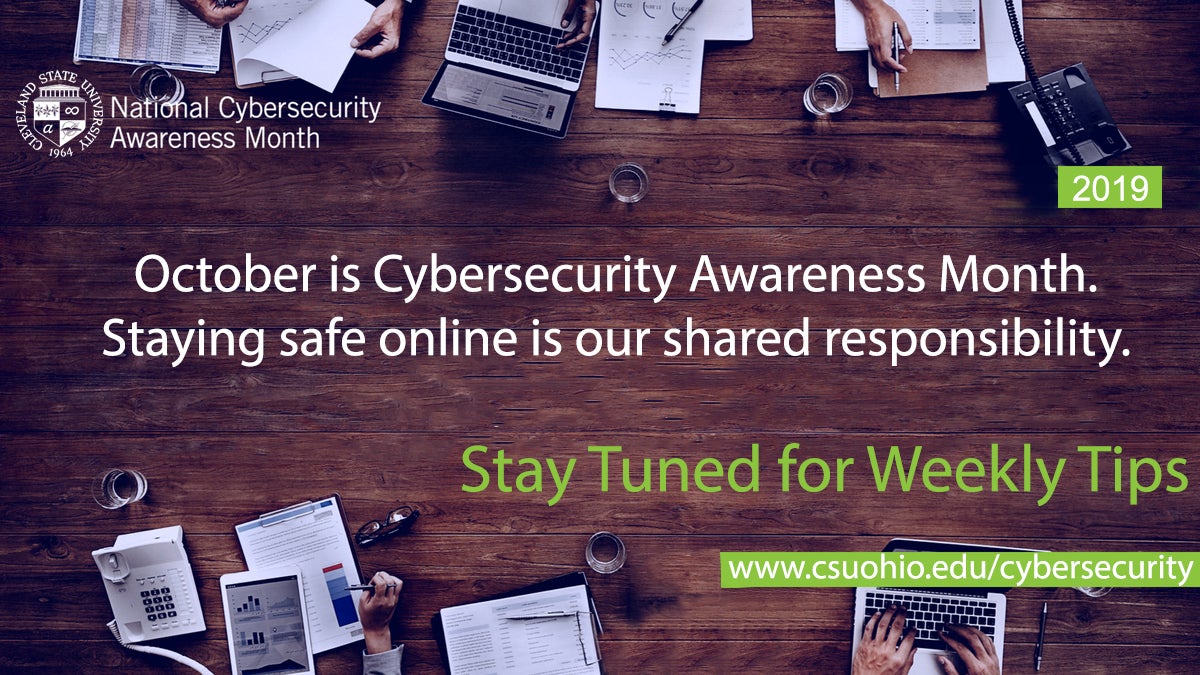 IS&T would like to thank you for participating in Cyber Security Awareness Month! We live in a world that is more connected than ever before and staying Cyber Aware and following the tips outlined during this campaign is important every day of the year. The Internet touches almost all aspects of everyone's daily life, whether we realize it or not. The Cyber Aware Campaign is designed to engage and educate through events and initiatives to raise awareness about cybersecurity, provide tools and resources needed to stay safe online, and increase the resiliency of our community in the event of a cyber incident. Below you will find tips for this years Cyber Security Awareness Month (Updated weekly every October). 
Visit https://staysafeonline.org/stay-safe-online/ for a great collection of tools and information to help you stay safe online.
Week 1
Passwords are undoubtedly essential to security, short passwords are very easy to crack and personal ones like a pets name are very easy to guess. In addition to creating a strong pasword, people should learn how to protect and use it wisely.
WEEK 2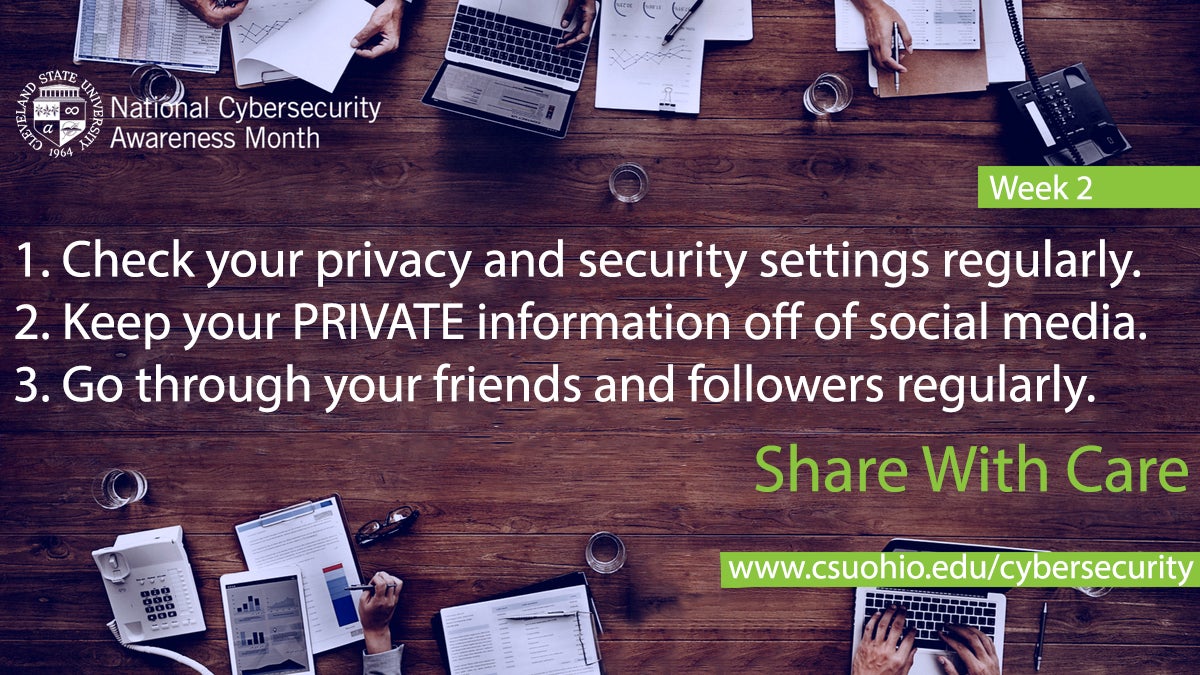 Set the privacy and security settings on all web services and devices to your comfort level. Never post any private information about yourself or others. Be aware of who can view your posts, photos, and videos.
WEEK 3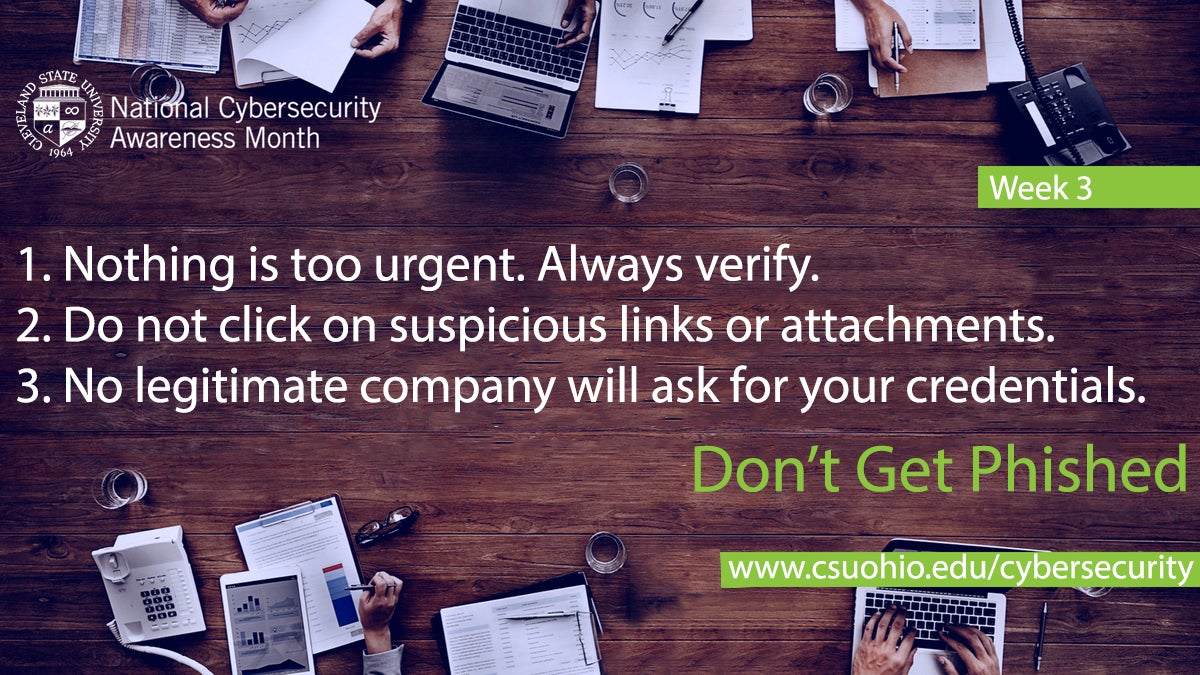 Phishing is and will remain one of the most commonly used methods to scam people and infiltrate organizations. It is important to always be skeptical of any unknown or unexpected requests. Never rush into sending credentials or private information. Always verify.
WEEK 4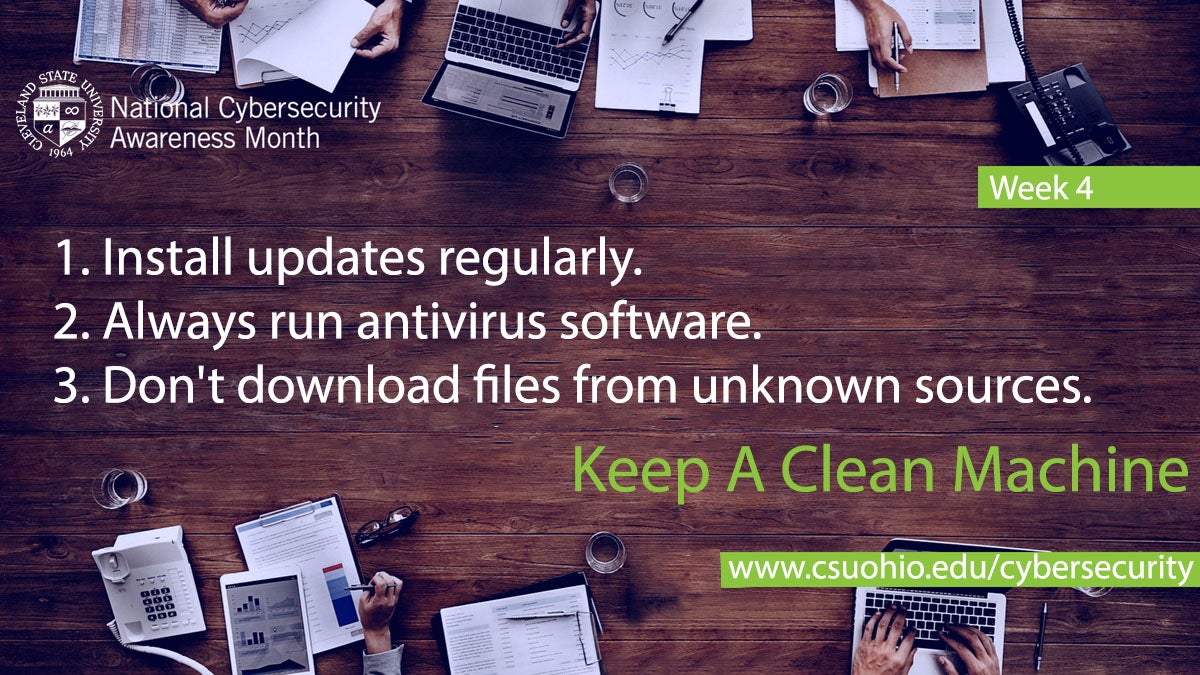 When we talk about "keeping a clean machine" we mean cleaning out, locking down and backing up. Having an up-to-date, protected device is the best defense against viruses, malware and other online threats.
WEEK 5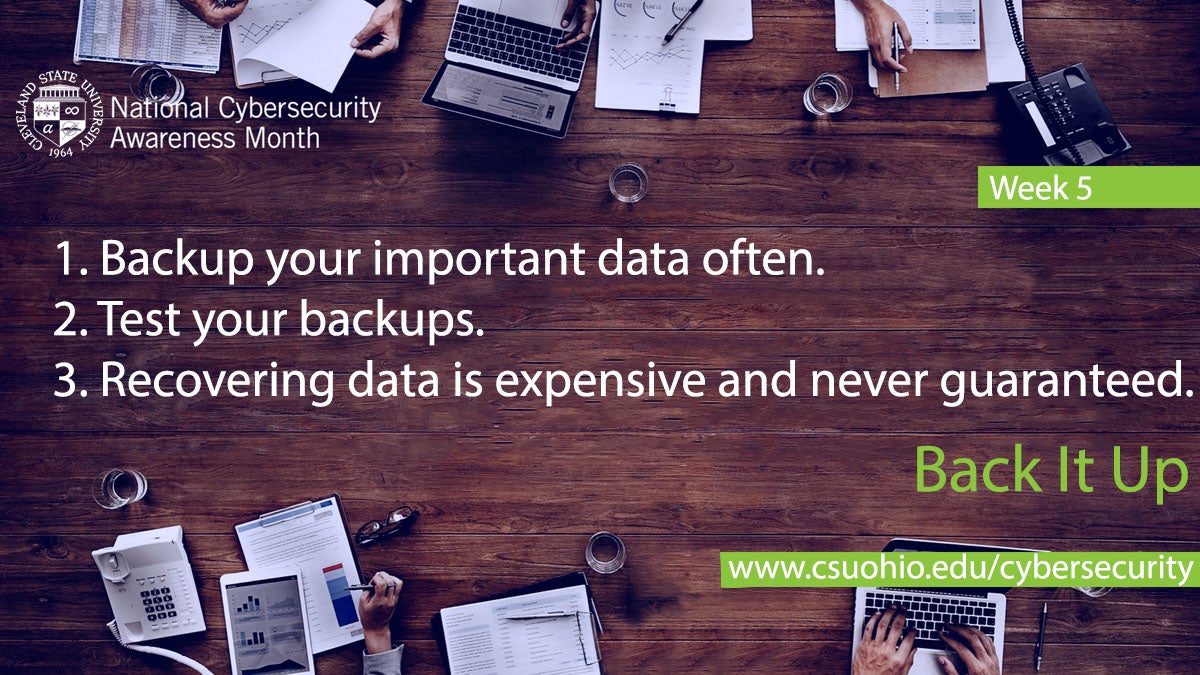 Back up your important data often is very important. Always test your backups to make sure they are working. This is an easy way to avoid having to recover data which is expensive and never guaranteed.