NOTE: The Office of Sponsored Programs & Research Services is currently operating remotely. Please see more details about our Pre-Award and Post-Award remote operations. 
Office of Research Subdivisions
@CsuResearch Magazine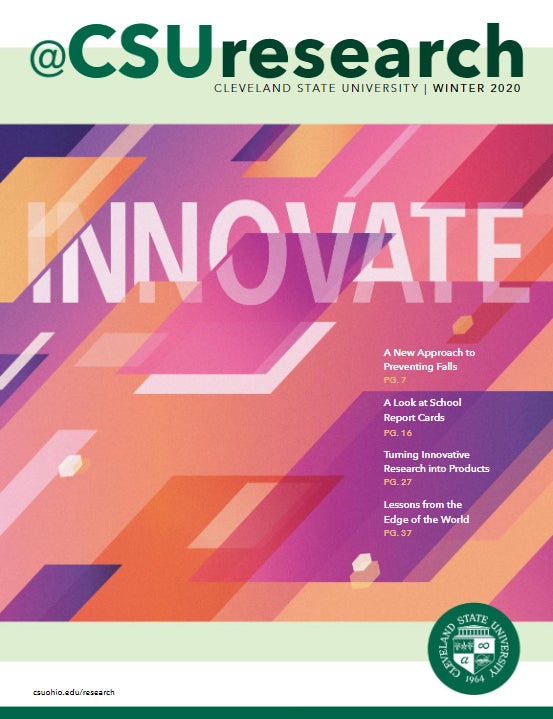 @CSUresearch is the official research magazine of Cleveland State University. The publication provides an overview of the outstanding scholarship being conducted by faculty and students on campus as well as the efforts CSU has taken to transfer technology, innovation and knowledge to the marketplace and the broader community.
Click here to view the magazine online.
Featured ResearchER - Team hBN Sunscreen
This video highlights CSU's Team hBN Sunscreen, led by Assistant Professor of Chemical Engineering Geyou Ao and supported by four CSU undergraduate students. The team is applying the customer discovery process to determine the commercial viability of a novel sunscreen comprised of hexagonal boron nitride (hBN) nanosheets in solvents at high concentrations. The nanosheets have enhanced biocompatibility and the high mass potency needed to produce emulsified products at lower material costs while remaining environmentally friendly relative to current products.
We encourage you to take a look at all of our previous
Featured Researcher Videos
.
Quick Links - Office of Research