NOTE: The Office of Sponsored Programs & Research Services is currently operating remotely. Please see more details about our Pre-Award and Post-Award remote operations. 
Office of Research Subdivisions
@CsuResearch Magazine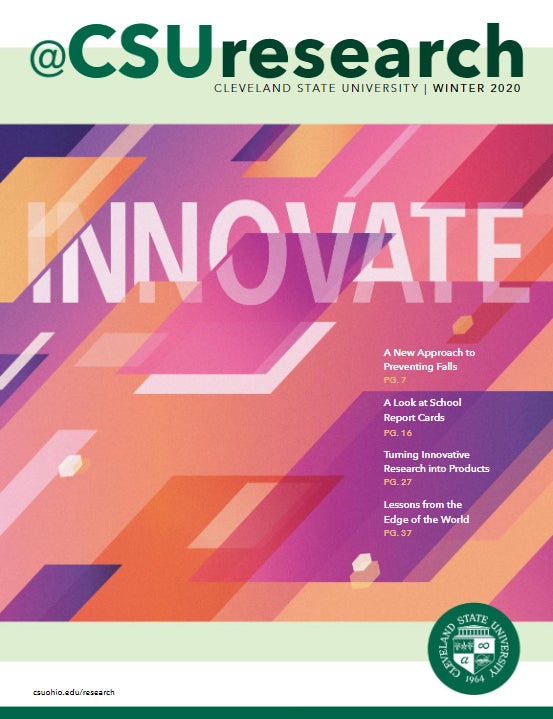 @CSUresearch is the official research magazine of Cleveland State University. The publication provides an overview of the outstanding scholarship being conducted by faculty and students on campus as well as the efforts CSU has taken to transfer technology, innovation and knowledge to the marketplace and the broader community.
Click here to view the magazine online.
Featured ResearchER - Lab Research Returns to Campus
The COVID-19 pandemic caused CSU to close its campus in March and transition to remote learning and remote work, disrupting work in research labs across campus. After careful planning and the implementation of rigorous disinfection, health monitoring, and social distancing protocols, researchers are picking up where they left off. This month's featured research video includes interviews with students and faculty telling their stories of returning to the lab.
We encourage you to take a look at all of our previous
Featured Researcher Videos
.
Quick Links - Office of Research