J. G. M. "Hans" Thewissen
April 6, 2018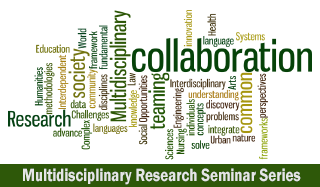 The Office of Research created the CSU Multidisciplinary Research Seminar Series to promote an environment that enables, encourages, and rewards multidisciplinary and collaborative risk taking to solve the broad challenges in our increasingly complex world. This month, Dr. J. G. M. "Hans" Thewissen, the Ingalls-Brown Professor of Anatomy and Embryology at the Northeast Ohio Medical University, will present Interdisciplinary approach to evolution: the case of the origin of whales.
Abstract: Whales were a thorn in Darwin's eye. While he realized they must have originated from land mammals, there were no fossils to document that, and his ideas of what might have happened were ridiculed. An amazing series of fossils documenting whale origins have been found in the past 20 years, but of even greater importance, scientific fields from geochemistry to sensory biology have synergized to reveal a remarkably clear picture of what took place 50 million years ago.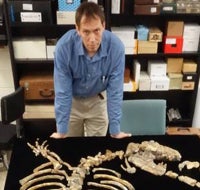 Speaker Bio: Dr. Thewissen is a professor of anatomy and embryology at the Northeast Ohio Medical University. He has performed fossil field work in Pakistan and India, where his teams found skeletons of several of the earliest whales that were transitional between land mammals and modern whales and dolphins.  He also works in Alaska, studying modern Arctic whales to determine the health of their populations, the threats to their existence in a changing world, and the evolutionary traces of their past. He is co-editor of a standard work on marine mammals, the Marine Mammal Encyclopedia, and wrote a memoir on his adventures traveling and researching whales, The Walking Whales.
Location: Parker Hannifin Hall 104
Time: April 6, 2018 from 12:00-1:15 pm.