Posted on August 11, 2023 at 8:40 AM, updated August 11, 2023 at 8:41 AM Print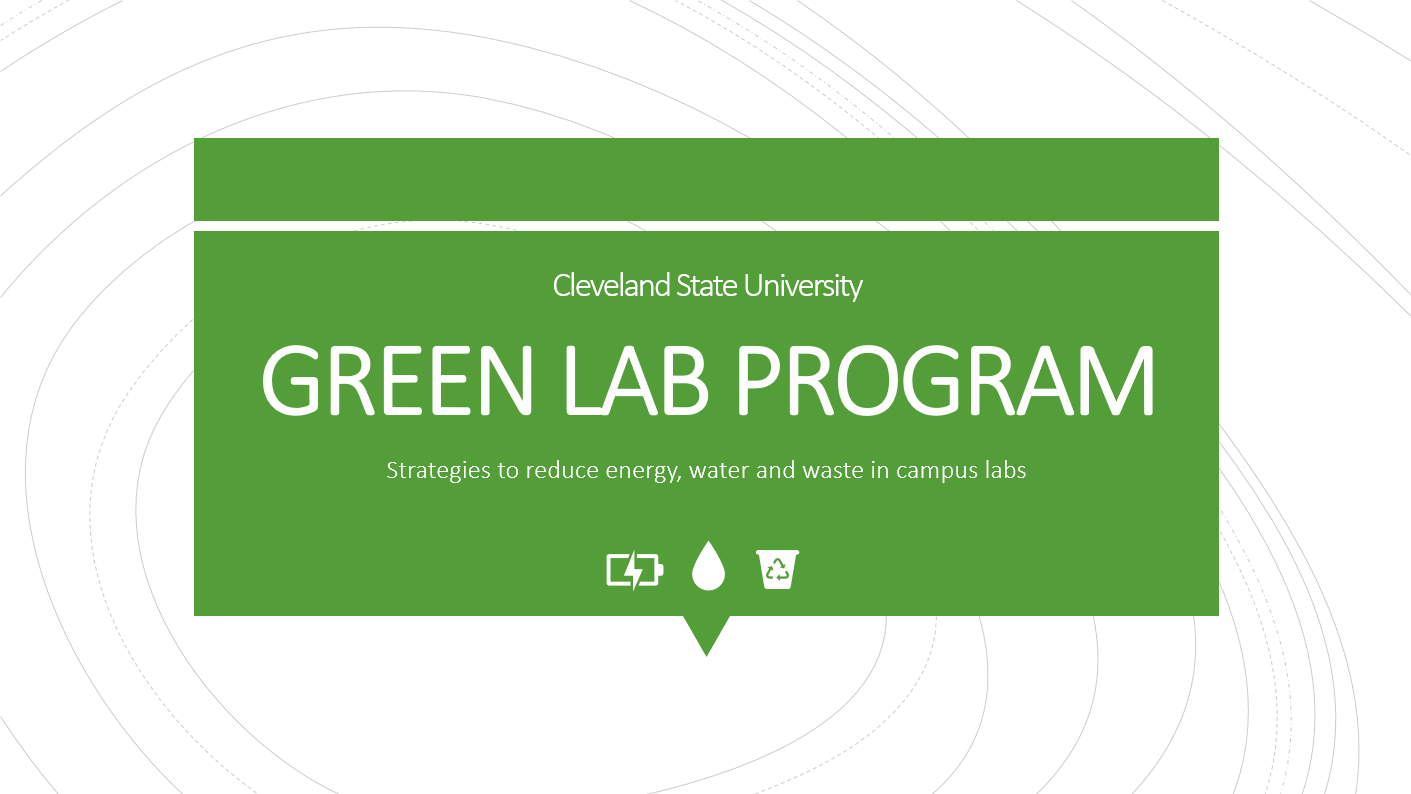 The CSU Green Lab program was developed to conserve energy and water and to reduce waste in CSU labs. The components of the program include:
Faculty are encouraged to implement the guidelines appropriate for their labs and share these resources with students and staff who work in labs.
The Green Lab Guide was developed by the Office of Sustainability and the Office of Environmental Health and Safety in partnership with an undergraduate student intern. Her work was featured on the CSU Engaged blog, Student Helps Create Green Lab Program.
For questions or more information, email Jenn McMillin, Director of Sustainability, at j.mcmillin@csuohio.edu.