Posted on October 7, 2019 at 4:19 PM, updated October 8, 2019 at 10:04 AM Print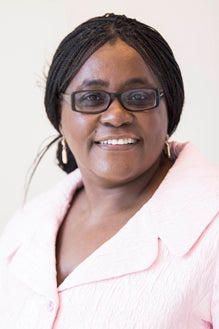 "Browne Lewis, the Leon and Gloria Plevin Professor of Law at Cleveland State University, has been elected to membership in the American Law Institute. The ALI is the leading independent organization in the United States producing scholarly work to clarify, modernize, and improve legal policy and regulation.  
"The ALI drafts and publishes a number of influential publications, including Restatements of the Law, Model Codes, and Principles of Law, which are utilized extensively by the courts and state and federal legislatures. The organization also provides significant data and research support for legal scholarship and education. 
"By participating in the Institute's work, its elected members have the opportunity to influence the development of the law in both existing and emerging areas, to work with other eminent lawyers, judges, and academics, to give back to the profession, and to contribute to the public good. ALI members are elected on the basis of professional achievement and demonstrated interest in improving the law."
Excerpt from CSU News and Announcements. Read Entire Article