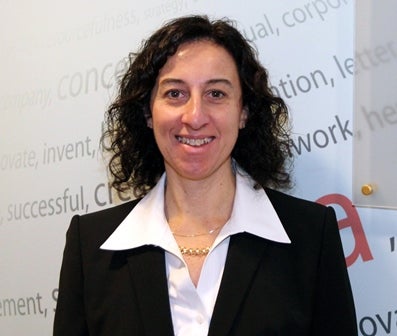 Welcome to CSU!   More than 5,000 new and returning graduate and professional students join us this semester from all corners of the globe and across the Midwest region and the greater Cleveland and Northeastern Ohio community.
The start of a new academic year provides an ideal time to reflect on the past and focus on all that lies ahead.  Returning students begin the new academic year with greater knowledge, wisdom and confidence and they understand what it takes to not only succeed but to excel in their programs of study.  New graduate students will find many opportunities to become part of our university community and gain many experiences to confirm that they have made the right decision in selecting CSU for their graduate education.  Keep your eyes open to the opportunities within your College and across the University that will help you find your niche on campus and enhance your graduate studies.
After serving three years as Associate Dean of the College of Graduate Studies, I am pleased to share with you my recent appointment of Interim Dean of the College of Graduate Studies.  It is an honor and pleasure to continue to serve graduate students and faculty in this new role.  Our distinguished former Dean, Dr. Jianping Zhu is now serving the University as Interim Provost. We wish him well in his new position. 
I look forward to this new academic year and to advancing the College's administration and delivery of more than 150 CSU graduate programs! 
Best wishes for a productive and successful year.
Sincerely,
Donna Schultheiss, Ph.D.
Interim Dean, College of Graduate Studies
Dr. Schultheiss has been the Associate Dean of the College of Graduate Studies since August 2012. She has also served as a co-director of our American Psychological Association (APA)-accredited Counseling Psychology doctoral program specialization in Urban Education since 2006.  Dr. Schultheiss received her Ph.D. in counseling psychology from the University at Albany, State University of New York. She is a Fellow of the Society of Counseling Psychology (Division 17 of the APA) and was awarded its John Holland Award for Outstanding Achievement in Career and Personality Research as well as the Award for Most Outstanding Research Contribution in Career Development Quarterly. She has served as Chair of the Society for Vocational Psychology (APA Division 17), Chair of the Research Committee of the National Career Development Association (NCDA) and faculty advisor to the APA Counseling Psychology Division student organization hosted by CSU for the 2013-2016 term.