About THE GSRC
The Graduate Student Resource Center (GSRC) provides unique opportunities for graduate student engagement and professional development in the new Grad Resource Center & Lounge.  Workshops, community building activities, along with special events geared toward graduate students and graduate education are scheduled throughout the semester. The GSRC is designed to bring customized programming to graduate students using campus and community resources and Academic Colleges & Departments. Watch for resources, events, and information specific to the needs of graduate students. Services of the GSRC are free of charge to all graduate students at Cleveland State University.
Engaging CSU Graduate Students
Driven by its mission is to assist graduate students in the acquisition of new tools and skill sets that help them further their educational, career and research goals, the College of Graduate Studies created the brand new Graduate Student Resource Center (GSRC).  The GSRC sponsors professional development, career development and advancement opportunities, and community building activities to support the success of Cleveland State University graduate students.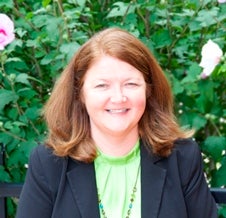 ​​​​​​​The Center serves to gather, streamline and communicate the wide variety of CSU resources and services available to graduate students. "Graduate faculty, having regular communication with students, play an important role in helping us identify workshop topics, graduate education trends, and story ideas for our monthly newsletter," stated Patricia Otcasek, Manager of the Graduate Student Resource Center (pictured here).
While run from within the College of Graduate Studies, the Center operates in locations across campus and from its new Grad Center & Lounge in Rhodes West. Otcasek explained, "CSU has many, many services available to support student success.  It can be challenging for graduate students to learn of these resources and activities due to the nature of their lifestyles and limited time on campus. It is important to bring our services to our graduate students, so we conduct our workshops and activities in central campus locations and within the Colleges and classrooms to make it convenient to those who want to participate in our activities."  
Contact us
Patricia Otcasek, MBA, M.Ed.
Manager, Graduate Student Resource Center
Phone: 216.687.5013
E-mail: engagedgrad@csuohio.edu