Graduate Student Resource Center
GSRC MISSION & SERVICES
Driven by a mission to assist graduate students in the acquisition of new tools and skill sets that help them further their educational, career and research goals, the College of Graduate Studies invites you learn more about the newly expanded Graduate Student Resource Center (GSRC). The GSRC sponsors professional development, career preparation, leadership, and community building activities to support the success of Cleveland State University graduate students.
The Graduate Student Resource Center (GSRC) provides unique opportunities for graduate student engagement and professional development in the new Grad Resource Center & Lounge.  Workshops, community building activities, along with special events geared toward graduate students and graduate education are scheduled throughout the semester. The GSRC is designed to bring customized programming to graduate students using campus and community resources and Academic Colleges & Departments. Watch for resources, events, and information specific to the needs of graduate students. Services are free of charge to all graduate students at Cleveland State University.  
Graduate Students 
​​​​​​​​​​​​​​We want every student to understand how the GSRC can serve their needs - from the simple to the aspirational. Nothing beats an in-person visit to the Center!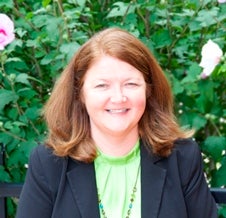 Center staff will assist you in identifying campus partners and resources; participating in programming and workshops; utilizing online resources; and staying current with information on awards, conferences, involvement, and other opportunities for students. ​​​​​​​
Note: During the pandemic, ​​​​​​​we've adapted new ways of connecting and communicating. We miss working with students in person, but we continue to connect by phone, email, and on video. Our services have expanded with online workshops and collaborative programming.  
NEWLY EXPANDED SERVICES
​​​​​​​While run from within the College of Graduate Studies, in 2018 the GSRC expanded to a larger area in Rhodes Tower West with many more amenities for students. Check us out - Graduate Student Resource Center & Grad Student Lounge.  Some students spend very long days or weekends on campus, while others commute to class between work and family responsibilities. It is important to bring our services to the students with scheduled appointments or walk-ins and workshops presented live or online. 
Student Lounge and Meeting Space
Our new location in the center of campus allows you to find us easily and quickly on the second floor of Rhodes Tower West. Having a central campus location makes it convenient for students from all colleges to participate in our activities, attend to group projects, find quiet study space, engage in cross-disciplinary research conversations, reserve meeting or presentation space in our large boardroom, or simply relax, warm up a meal, or play a game in the lounge area. 
​​​​​​​Graduate Faculty and Staff
Having interaction and communication with grad students, you serve an important role with the GSRC - helping to identify workshop topics, sharing student successes, participating in Grad Awards programs, and sharing graduate educational trends from within your specialized academic programs. As our students build and enrich their knowledge and success, we find them in classrooms, studios, and laboratories across campus. We also here to support those studying or working off-campus in research, clinicals, internships, student teaching, fellowships and to keep them connected.
Contact us
Ask a question, set up an appointment, or learn more about the GSRC.

Patricia Otcasek, MBA, M.Ed.
Manager, Graduate Student Resource Center
Phone: 216.687.5013
E-mail: engagedgrad@csuohio.edu