Jessica Blahnik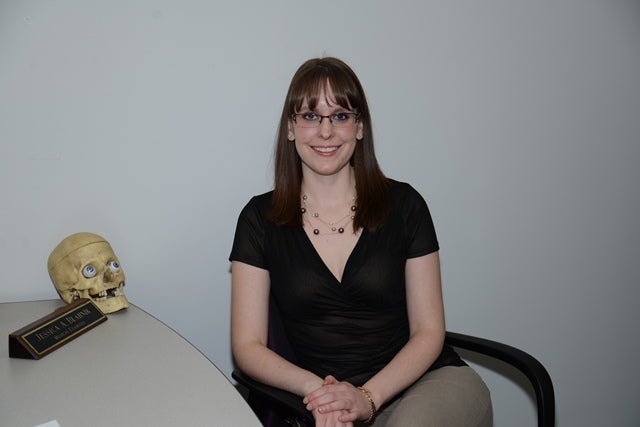 Working at the Marathon County Medical Examiner's Office has confirmed my passion for assisting the victims and families of trauma, violence, and unexpected fatalities. This position has been intellectually stimulating and has exposed me to numerous areas of forensics. Assisting families and loved ones by providing emotional support, guidance, education, and answers regarding their loss, is one of the most rewarding tasks I have performed as a registered nurse. I also enjoy working within the community by providing preventative education and being part of committees, task forces, and review teams to determine preventative measures which may be employed in future cases.
Through my MSN coursework, I have learned how to strategically analyze any type of situation. This has changed my approach in conducting death investigations to become more holistic and thorough and also improved how I assess for prevention focused interventions to minimize premature deaths and injuries. Prevention is a huge part of my job and one of my greatest passions.  I now feel better prepared to play an active part throughout the community and hopefully will make a difference in someone's life. I also learned more about testifying and navigating the legal system as a registered nurse. 
Death investigation is a complex and dynamic process that requires extensive training and expertise to do a thorough and satisfactory job. Pursuing the master's degree helped me stand out from all other applicants and I got my dream job- to become a department head and work as the Chief Medical Examiner for Marathon County.  I did not want to be passed by! The MSN definitely prepared me for the new responsibilities and has allowed me to excel in my new position.
Jessica Blahnik 
Cleveland State University 
MSN, Forensic Nursing, Fall 2014