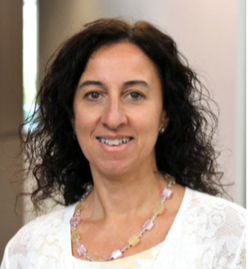 I am pleased to welcome more than 4000 graduate students to the Spring 2017 semester at Cleveland State University!  Students join us from the greater Cleveland and Northeastern Ohio community, Midwest region, and across the globe. I hope you enjoy reading the February edition of Graduate Student News!
As many of you know, CSU offers a broad range of graduate programs and enrolls a large number of graduate students. In fact, more than one third of all CSU students are graduate students. CSU's graduate programs are highly regarded and well recognized nationally. For example, 12 of our graduate programs were ranked in the 2017 edition of U.S. News & World Report's Best Grad Schools. In particular, our City Management/Urban Policy program was ranked No. 7 and our Nonprofit Management program was ranked No. 17 in the nation. Both programs are in the Maxine Goodman Levin College of Urban Affairs. Other ranked programs include the Doctor of Physical Therapy and Master programs in Occupational Therapy, Physician Assistant, Speech-Language Pathology, Social Work, Nursing, and Education. These rankings are a significant reflection of our strong faculty, talented students, and high quality academic programs.
The many accomplishments and memorable rewarding experiences of our outstanding graduate student population continue to fuel a growing interest in our graduate programs. As a CSU graduate student, you have a strong voice in promoting the many programs and student resources that Cleveland State University has to offer. We thank you for continuing to spread the word of your successes and those of your peers, and for encouraging other prospective students to join our campus community by choosing CSU as their academic home! 
To better serve a very diverse student body, which includes traditional, international, and non-traditional students who work and have families, we have been working with other campus units to enhance our existing services and launch new initiatives to enhance student success.
Throughout the semester, various events will be organized on campus to enhance student success and professional development to enrich our students' learning experience, and to help our student network and interact with each other.  Graduate Student News will publicize these events so that students, faculty, and alumni can plan ahead.
In closing, I encourage you to take some time to reflect on and solidify your goals for this semester. Consider what student resources might help you to meet those goals with success, and visit the website of our Graduate Student Resource Center to learn more about the many services that the university has to offer to help facilitate your academic progress. If you have not yet had the opportunity to participate in the many professional development programs and opportunities, I strongly encourage you to explore new offerings during Spring 2017.
I look forward to this new semester, and to advancing the delivery of more than 150 CSU graduate programs! On behalf of the College of Graduate Studies, I wish you a productive and successful semester of graduate study!
Sincerely,
Donna Schultheiss, Ph.D.
Interim Dean, College of Graduate Studies