Two prominent Cleveland State University Faculty members, Xiang Li, Ph.D. and Richey Piiparinen, were recognized at the 2015 Crain's Cleveland Business Forty Under 40 Party on November 21st, along with CSU Alumna Habeebah Rasheed Grimes.  Recipients accepted honors awarded for their professional successes and civic contributions.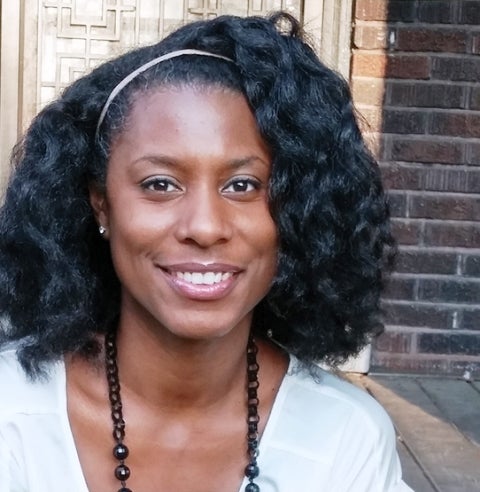 Three-time Cleveland State Alumnus Habeebah Rasheed Grimes became interested in working with children in need early on during her undergraduate studies.  Wanting to pursue a career in psychology but not ready to pursue the Ph.D., her academic advisor discussed the master's degree in school psychology and encouraged her to consider the field.  Habeebah Rasheed Grimes went on to earn undergraduate and graduate degrees in Psychology, and a School Psychology specialization.  She shares her thoughts about her career path, the Crain's nomination, and her CSU education.
Career Highlights
Before entering graduate school I took a job as a one-on-one aide in a Positive Education Program (PEP) classroom to see if working with troubled youth was truly a fit for me.  I found it to be a perfect fit!  I was then able to observe the role of a school psychologist in a clinical setting, which led me to pursue a school psychology internship with PEP.  In my second year out of graduate school, I accepted a position as a clinical supervisor.  I served in that role for eight years and moved to the PEP Central Office three years ago.
My current role as chief clinical officer involves providing leadership, consultation, and supervisory support to our staff in their work so that we are meeting the significant mental health needs of our client population.  My charge is to provide leadership in crisis support or resolution efforts; this work requires significant time and attention.  I work to create a shared vision for the clinical work that we do in our day treatment and community-based programs given the ever-changing realities that impact our work.  As a team, we collaboratively resolve challenging situations and use a trauma-informed approach to serve and provide care to youth and families.  Leaders in our organization must always be prepared to assist with resolving crises at the level of the child, family, staff member, program/site, or community at-large. 
Value of Education
I transferred to Cleveland State from Temple University in my sophomore year and never looked back.  CSU gave me the unique preparation needed for the work I have done and the work I am currently doing in mental health.  I received personal advisement throughout my educational career at CSU and appreciated the guidance and encouragement from current and former faculty in the Department of Psychology.
My graduate studies and my school psychology internship helped me tremendously, particularly early in my career, as the work required an expertise that could only be achieved through a period of intense study and supervised practice.  I gained training in the practice of clinical and counseling psychology as well as skills in educational consultation.  The experience as a school psychology student at CSU was one-of-a-kind in preparing me for clinical and consultative work in schools and settings like PEP where students' mental health needs are prominent.
Nomination & Award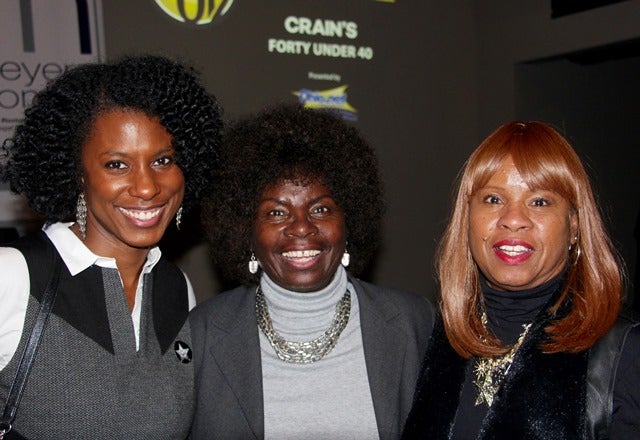 The Crain's Forty Under 40 nomination was a tremendously humbling honor and I felt very blessed to have been nominated and accepted as an honoree.  My professional goals have been simple: serve youth and families with compassion, empathy, and integrity.  I have observed and learned from many colleagues who work tirelessly to achieve these same goals.  In many ways, I feel this recognition is a reflection of their work as much as my own. 
I was grateful to celebrate the honor with family, friends, and PEP leaders.  I was thankful most of all for my mother's presence.  She instilled in me a desire to serve and she modeled for me the work ethic and passion that drives me daily in my work and in my family.  Photo: Habeebah Rasheed Grimes with mother, Valerie D. Wilson, and aunt, Sheryl King Benford, Cleveland-Marshall College of Law Alumna.
Habeebah Rasheed Grimes
School Psychology Specialist, '02, M.A., Psychology, '01, B.A., Psychology, '99
PEP is a not for profit organization that has served Greater Cleveland and Northeast Ohio for more than 40 years providing mental health and educational services to troubled and troubling youth.  Click here for additional information.
Crain's Forty Under 40 program has honored over 900 individuals since 1991.  Visit the 2015 Crain's Forty Under 40 Awards online for additional information.
Contact the College of Sciences and Health Professions for additional information about the Master Degree in Psychology.