Mark Sundahl
November 3, 2017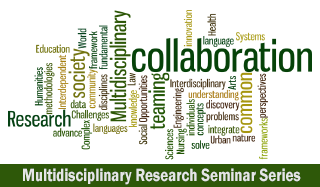 The Office of Research created the CSU Multidisciplinary Research Seminar Series to promote an environment that enables, encourages, and rewards multidisciplinary and collaborative risk taking to solve the broad challenges in our increasingly complex world. This month, we are joined by CSU's Mark Sundahl, a professor and Director of the new Global Space Law Center, who will present Mining the Solar System: The Technical, Legal, and Ethical Challenges.
Abstract: Sixty years after the beginning of the Space Age with the launch of Sputnik, mankind is now on the brink of a new space industry: natural resource extraction. Well-funded companies lead the way as countries, such as the U.S., Luxembourg, and Japan, develop enabling regulations. The potential wealth available on asteroids and other celestial bodies is virtually limitless. What technical, legal -- perhaps most importantly -- ethical challenges await mankind on this new frontier?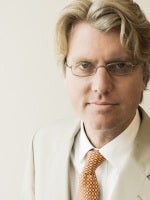 Speaker Bio: Mark Sundahl is a professor in the Cleveland-Marshall College of Law at Cleveland State University and Director of the newly established Global Space Law Center at CSU. He teaches International Business Transactions, Commercial Law, Space Law and Ancient Athenian Law. Prof. Sundahl is a leading expert on the law of outer space and focuses primarily on the business, legal, and policy issues arising from the recent increase in private space activity. He has lectured around the world on space law and his writings have appeared in leading academic journals.
Prof. Sundahl holds a J.D. from the University of California, Hastings College of the Law, and a Ph.D. in Classics from Brown University.
Location: Parker Hannifin Hall 104
Time: November 3, 2017 from 12:00-1:15 pm.