Kalle Lyytinen
February 2, 2018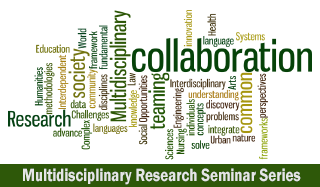 The Office of Research created the CSU Multidisciplinary Research Seminar Series to promote an environment that enables, encourages, and rewards multidisciplinary and collaborative risk taking to solve the broad challenges in our increasingly complex world. This month, Dr. Kalle Lyytinen, Distinguished University Professor and the Iris S. Wolstein Professor of Information Systems and Management Design at Case Western Reserve University, will present Digital Innovation: Reinventing Innovation Management in a Digital World.
Abstract: Rapid and pervasive digitization of innovation processes and outcomes has upended theories on innovation management by calling into question fundamental assumptions about the definitional boundaries for innovation, agency for innovation, and the relationship between innovation processes and outcomes. There is a critical need for novel explanations of innovation management that draw on the rich and rapidly emerging research on digital technologies and that expand current assumptions.
Dr. Lyytinen will discuss four new elements that have proved valuable in constructing more accurate explanations of innovation processes and outcomes in an increasingly digital world.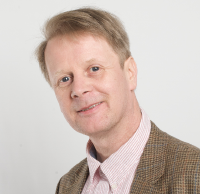 Speaker Bio: Dr. Kalle Lyytinen received his PhD in Computer Science at the University of Jyvaskyla in 1986 and was the first dean of its school of IT (one of the largest in Scandinavia). He holds honorary doctorates from Umea University, Copenhagen Business School and Lappeenranta University of Technology. He received the Association of Information Systems (AIS) highest recognition - the LEO Award for Lifetime Exceptional Achievement in information systems – in 2013. He has authored or co-authored more than 180 journal articles, over 30 books and special issues, and ca. two hundred conference papers. He is among the three most productive scholars in his field during the last two decades and among the 2 most cited scholars based on his h-index (77), and globally he is 254th most cited scholar in computing and electronics research (both living and dead). He is the most connected author based on co-authorship relationships in the information system field.
Dr. Lyytinen's research has recently focused on digital innovation and its specific characteristics and modes of operation, and his research has significantly improved our understanding of how digital innovations shape organizations, their products and services, and innovation processes.
Location: Parker Hannifin Hall 104
Time: February 2, 2018 from 12:00-1:15 pm.