Posted on July 13, 2023 at 2:24 PM, updated July 13, 2023 at 2:27 PM Print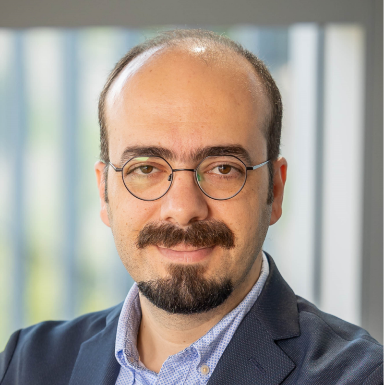 Dr. Mustafa Usta is an assistant professor in the Department of Mechanical Engineering. Prior to joining CSU, he served as a postdoctoral fellow at the Georgia Institute of Technology. He completed his Ph.D. in Mechanical Engineering from Lehigh University in 2018, after obtaining his Master's degree from the same institution in 2016 and his Bachelor's degree from Yildiz Technical University in 2012.
Dr. Usta is passionate about understanding the movement and behavior of fluids in various systems, particularly in the context of energy, health, and environmental applications. With expertise in computational fluid dynamics and scientific machine learning, he aims to unravel the intricate behavior of multiphase-multiscale-multiphysics flows. His dedication to excellence in research has been recognized through numerous awards, including the W. H. C. Department of Biomedical Engineering Professional Development Award and scholarships from esteemed organizations such as the Scientific and Technological Research Council of Turkey (TUBITAK).
Dr. Usta's research focuses on developing a comprehensive understanding of fluid dynamics problems by integrating cutting-edge computational techniques, scientific machine learning/transfer learning, graph theory, and experimental investigations. His work encompasses diverse areas, including the carbon-neutral water-energy-climate nexus, turbulent mixing of complex flows, targeted drug delivery and biosensing, and thrombosis and cardiovascular flows. In his recent research projects, he has investigated topics such as improving the efficiency and sustainability of processes, such as finding better ways to purify water while minimizing energy consumption. Additionally, he has explored the interaction of fluids with living organisms, studying phenomena such as blood flow in the human body and developing advanced methods for precise drug delivery. By leveraging computational fluid dynamics and scientific machine learning, Dr. Usta aims to employ an interdisciplinary approach to pave the way for innovative solutions in the realms of health, energy, and the environment.