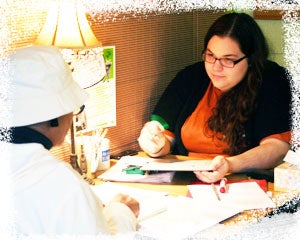 The Tutoring and Academic Success Center (TASC) also offers additional support with success strategies.
Your Success Coach will personalize your development plan to maximize your academic and personal outcomes.
Success Coaching includes help with:
Note-Taking 
Study Skills 
Reading 
Time Management 
Test Anxiety
Test Taking
Organization
Stress Management
Learning Style
Memory and concentration

---
---
---
FREQUENTLY ASKED QUESTIONS
Q: What is Success Coaching?
A: Success Coaching is a NEW free service provided by the Tutoring and Academic Success Center. Specific academic skills are targeted and an individualized plan for success is created.
Q. What types of academic skills can I get assistance with?
A. Note taking, time management, test preparation, organization, textbook reading, memory, and study skills!

Q. How often do you meet with a coach?
A. Meet once, twice…up to all semester! You only meet once per week for one hour sessions, however, you can meet up to 2 hours per week…it is up to YOU!

Q. How do I sign up for Success Coaching?
A. Good question! Stop by MC 233 today for a registration form. We work around your schedule so it is at a convenient time for you. You can also call (216) 687-2012 or email successcoachingcsu@gmail.com.