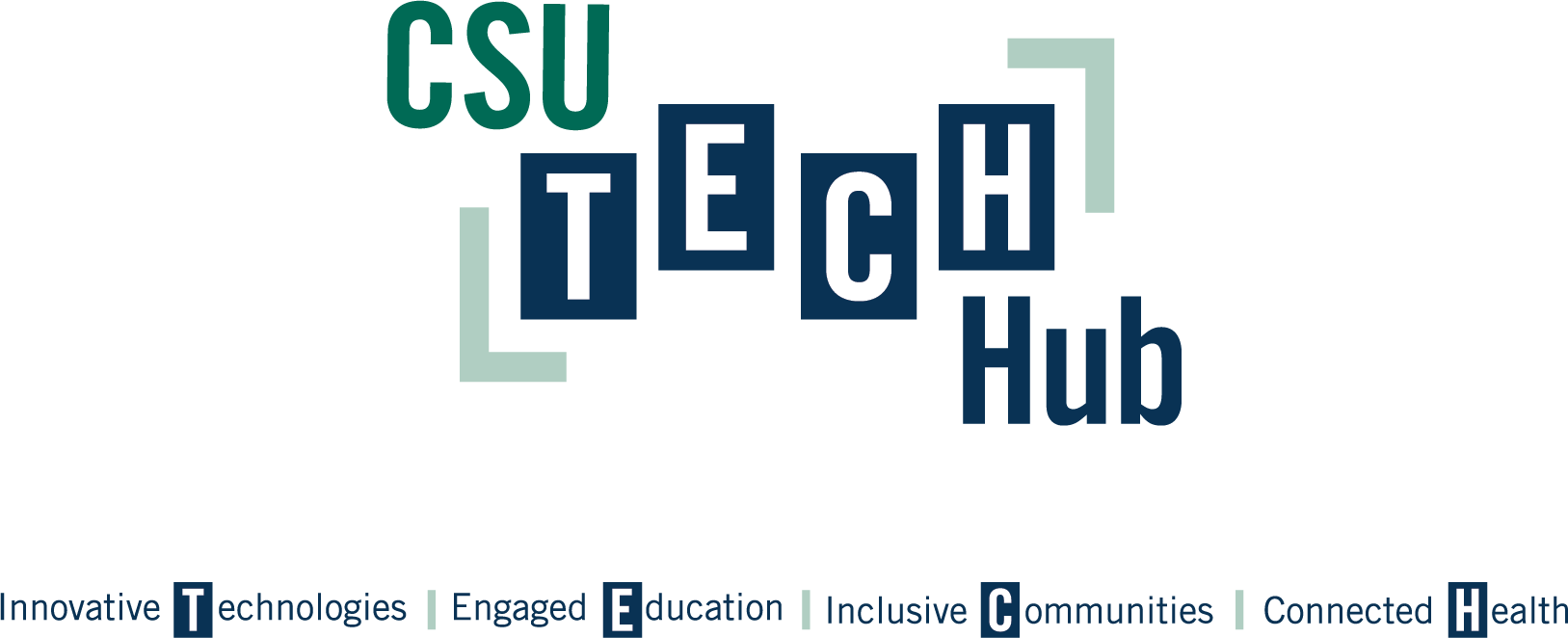 Welcome! We are eager to engage with you as we build a multi-disciplinary center that will serve as an anchor and beacon for research and education related to advanced technology in society.

This is an exciting time for the Office of Research and Cleveland State University as we announce the formation of a new center at Cleveland State, the CSU T.E.C.H. Hub. The purpose of the center is to serve as an anchor and beacon for research and education related to advanced technology in society. 
The groundwork for the center was laid in 2017 when the University engaged in the planning and implementation of a multi-million dollar grant from The Cleveland Foundation to both Case Western Reserve University and Cleveland State University to create the IoT Collaborative. The Collaborative aims to drive transdisciplinary research, education and innovation in IoT to spur intellectual discourse and economic transformation in order to improve the quality of life for residents of Greater Cleveland. The IoT Collaborative is working to develop and activate two strategic hubs of activity: an 'Industry+Technology' hub, emphasizing high-growth areas of smart manufacturing and connected health; and a 'Community+Technology' hub, building research, education and engagement in public interest technology and societal impacts from advanced technology. 
Here at CSU, faculty members from various disciplines and colleges from across the University have been collaborating to help shape the trajectory of technology and innovation at the university, and build a critical mass of researchers and educators interested in IoT and its related digital technologies. We are formalizing our efforts through the creation of the university-wide center that will deepen and expand the work of the IoT Collaborative at CSU. 
Knowing that a human centered approach - one that factors in the human, ethical, legal, and social considerations - is crucial to any digital transformation, CSU T.E.C.H. Hub is led by faculty from multiple disciplines, with the support and input of an equally multidisciplinary advisory board. 
In the coming days we will be launching our website. Here, you can learn more about how we are envisioning, discovering, and helping to build a tech enabled economy and community. 
Thanks for visiting, and please check back in soon!
Shilpa Kedar, Executive Director
Executive Director, CSU T.E.C.H Hub
Executive Director for Digital and IoT Innovation
Co-Executive Director of the IoT Collaborative
Dr. Nicholas Zingale, Co-Director
​​​​​​​Associate Professor
Public Administration
Maxine Goodman Levin College of Urban Affairs
Dr. Patricia Stoddard-Dare, Co-Director
​​​​​​​Professor
Social Work
College of Liberal Arts and Social Sciences
Dr. Chansu Yu, Co-Director
​​​​​​​Professor
Electrical Engineering and Computer Science
Washkewicz College of Engineering