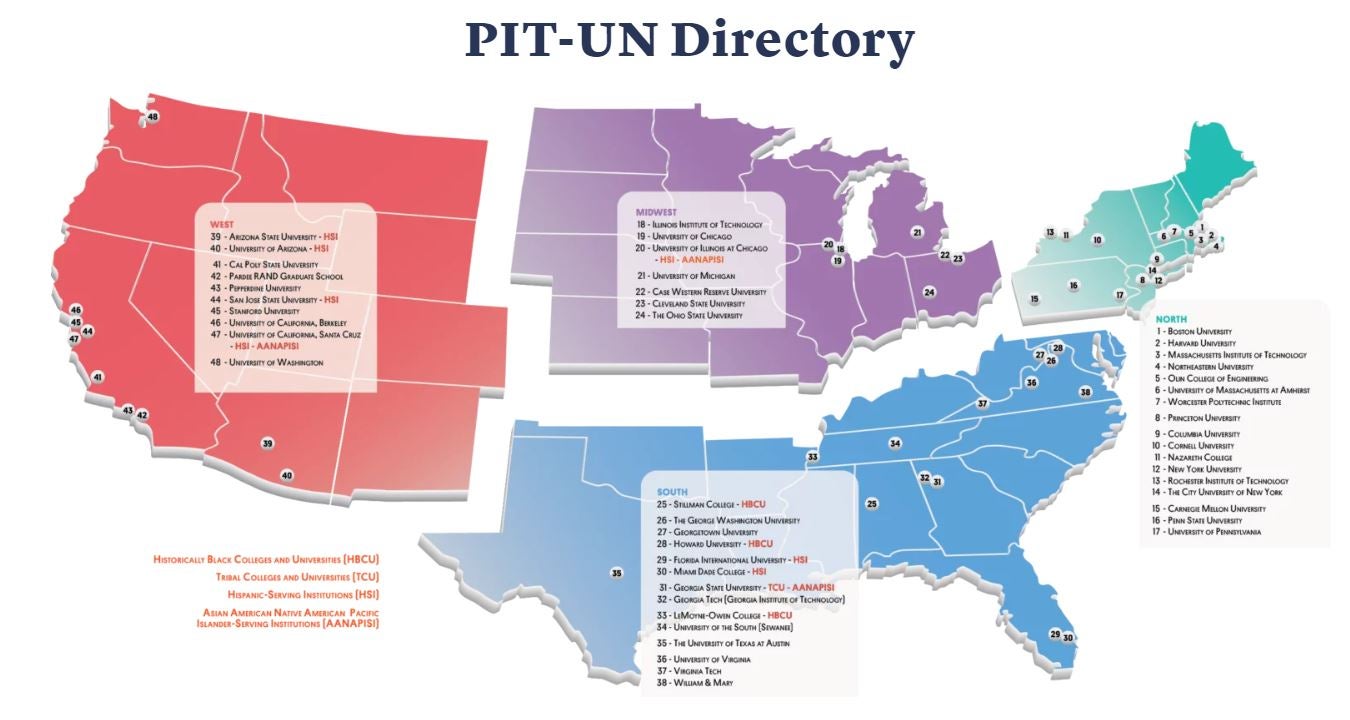 Led by the CSU T.E.C.H. Hub, Cleveland State University became a member of the Public Interest Technology- University Network (PIT-UN) in 2020.  Launched in 2019, PIT-UN is a partnership that unites colleges and universities committed to building the field of public interest technology (PIT). Through the development of curricula, research agendas, and experiential learning programs in the PIT space, these institutions aim to develop graduates with skills and knowledge at the intersection of technology and policy.  
PIT University Network Challenge  
The PIT-UN has an annual funding opportunity ("Network Challenge") for member universities. This is a limited submission opportunity, and the CSU T.E.C.H. Hub coordinates submissions on behalf of CSU, fostering multidisciplinary teams from across campus. Affiliates of the CSU T.E.C.H. Hub, including faculty and professional staff, present their proposal ideas to their peers in a 'Dolphin Tank' and get feedback from advisory board members of CSU T.E.C.H.  
In the year 2021, $4.1M was awarded in the PIT-UN Challenge, of which CSU received $225,000. Read brief descriptions here. The 2022 Challenge proposals are under review. 
Additional information about the PIT-UN Network Challenge, including recorded and upcoming webinars, can be found at the PIT-UN Network Challenge site.