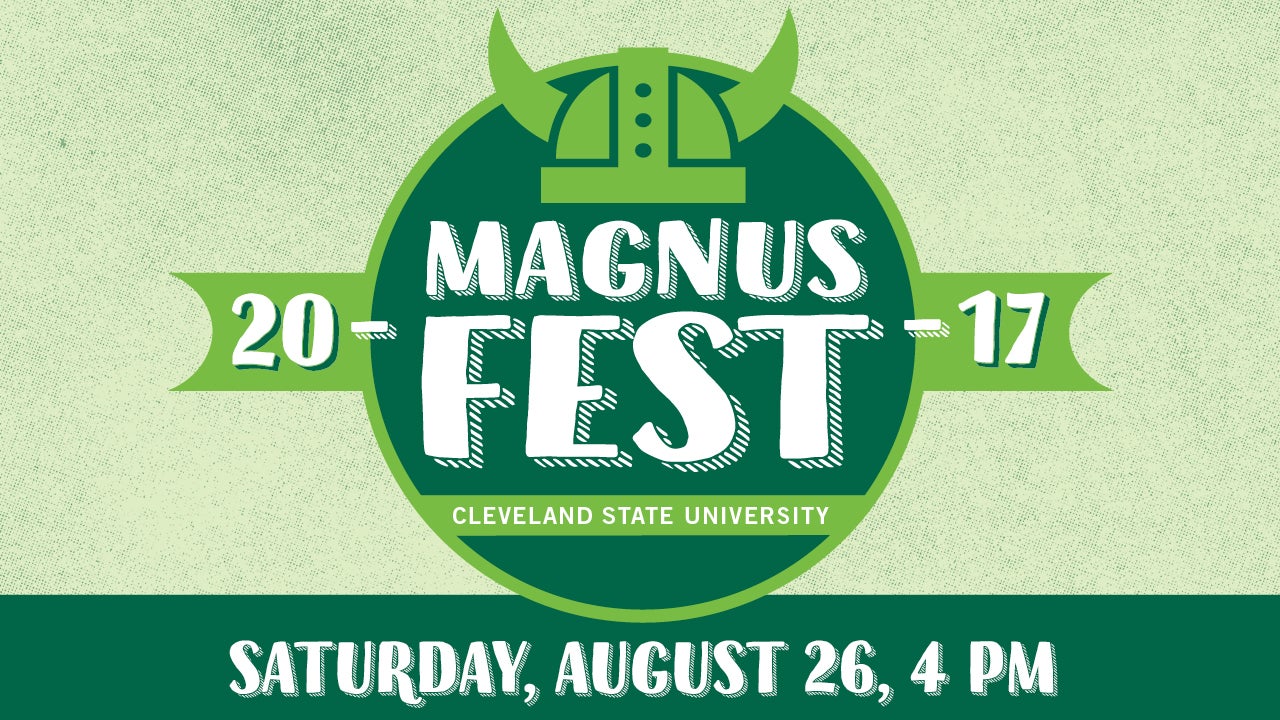 *Magnus Fest Vendor Registration: 
(*NOTE: This registration is only for businesses, not for CSU student organizations/departments/programs/offices)
4:00pm – 8:00PM   Saturday, august 26, 2017  
CLEVELAND STATE University WOLSTEIN CENTER
 
Save the Date to celebrate your first day on campus!
We have an exciting day planned for you to help you with your transition to Cleveland State University!  Leave high school (and your parents) behind and celebrate your first day on campus at Day Two of Orientation.  This Mandatory student-only program lays the foundation for success from your first day on campus through graduation.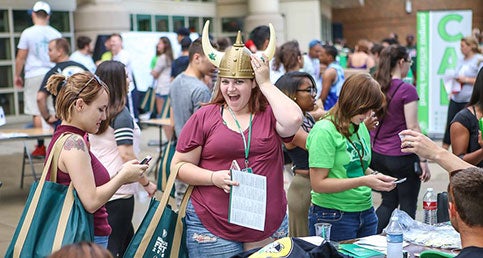 It's your chance to connect with other first year students, learn a bit more about CSU, meet President Berkman, and CELEBRATE coming to Cleveland State!!
This Magnus filled day includes FREE t-shirts, food, giveaways and other surprises from CSU and downtown Cleveland business.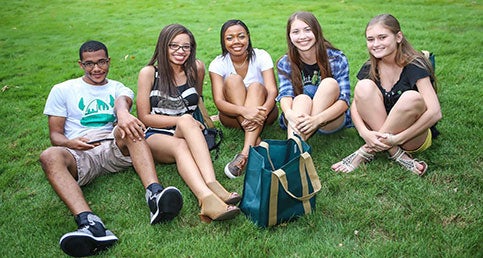 MAGNUS FEST 2017 SCHEDULE
Residence Hall Student Move-In
8:00am – 2:00 pm
Fenn Tower & Euclid Commons
 
Residence Hall Floor Meetings
2:30- 3:30pm
Residence Hall Floor
 
Magnus Fest Check-In
3:00pm – 4:00pm
Cleveland State University Wolstein Center
 
Magnus Fest 2017
4:00pm – 8:00pm
Cleveland State University Wolstein Center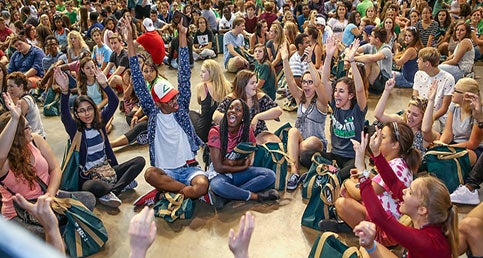 Sponsored by: