Posted on May 9, 2022 at 4:06 PM, updated May 9, 2022 at 4:11 PM Print
Gift will allow merit-based scholarship for advanced study in the Urban Affairs doctoral program
CLEVELAND, Ohio (May 9, 2022) – On Friday, May 6, Cleveland State University accepted a $1 million gift in honor of retiring CSU professor William M. 'Bill' Bowen, Ph.D.
The gift from Scott Mueller, CEO of Dealer Tire, will establish the William M. 'Bill' Bowen Fellowship for Doctoral Studies in Urban Affairs and allow merit-based scholarship for advanced study in the Urban Affairs doctoral program.
Salutes came from CSU's president emeritus, Michael Schwartz, Ph.D.; professor and former provost Jianping Zhu, Ph.D.; dean and professor, Meredith Bond, Ph.D.; professor and chair, Roby Simons, Ph.D.; professor Wendy Kellogg, Ph.D., and CSU president Laura J. Bloomberg, Ph.D., who announced the gift.
"This new fellowship is the perfect way to honor Dr. Bill Bowen and to continue his legacy at CSU," said Dr. Bloomberg. "The doctoral students supported by this generous gift will be afforded the opportunity to grow academically and research subjects to which Dr. Bowen dedicated his career. We are honored that future doctoral students will know about the impact that he has had on our university."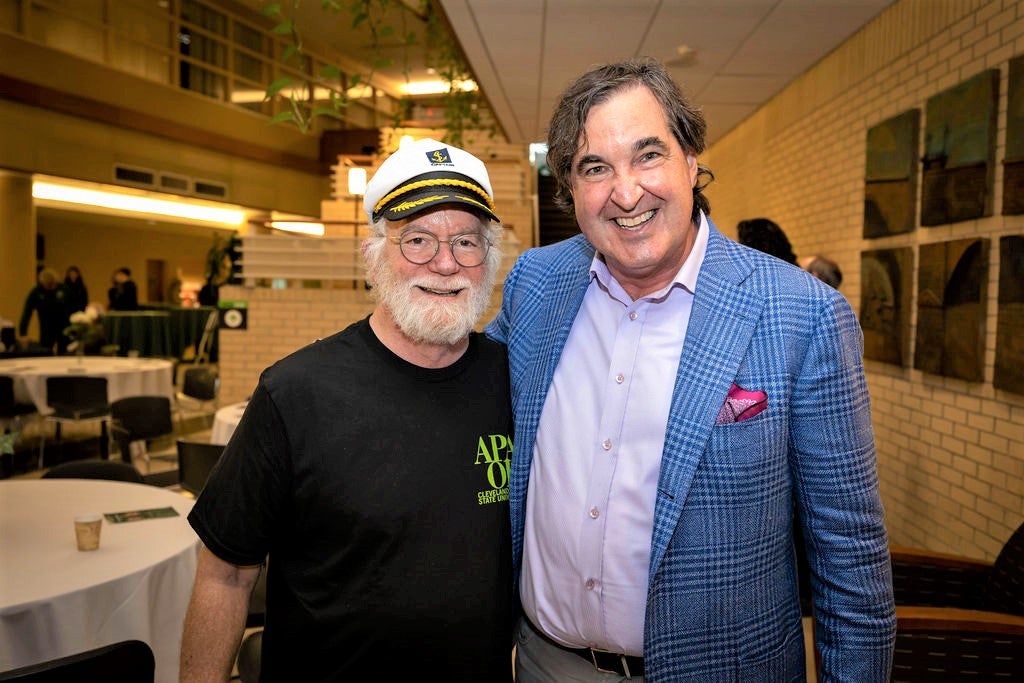 "Bill is the consummate faculty member. He is a brilliant scholar, a dedicated professor, and an academic leader," said Roland V. Anglin, dean of the Levin College of Urban Affairs. "Scott Mueller's generous donation will allow us to honor Bill's unique legacy by attracting and nurturing promising Ph.D. students who will strengthen this university and the field of Urban Affairs."
"He's the smartest guy on the planet," said Mueller of Dr. Bowen during the event.
"I am so fortunate to know him. He has touched me, his students and the world. Bill always makes me think, wonder, contemplate, and that type of friend makes you a better person. When I found out he was retiring, I wanted to find a way to show him my thanks and appreciation for all he has done."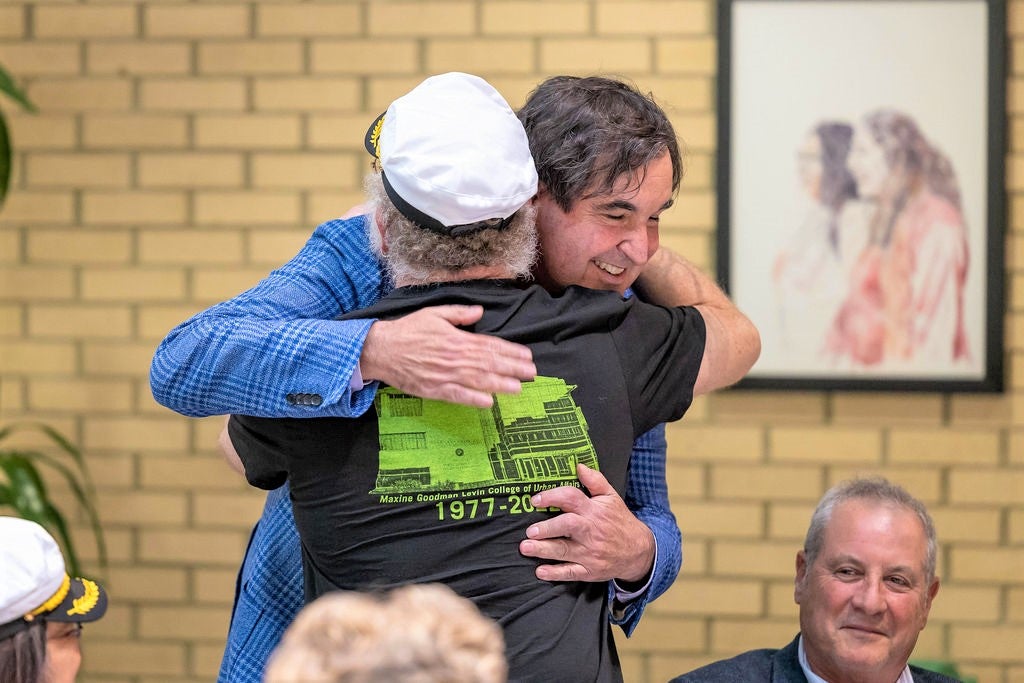 Mueller himself was honored at CSU's Fall 2021 Commencement proceedings with a Doctor of Humane Letters for his business acumen, altruism, significant contributions to citizens across the region, and his unfailing service and commitment to this community.
###
About Cleveland State University
Founded in 1964, Cleveland State University is a public research institution that provides a dynamic setting for Engaged Learning. With nearly 16,000 students, 10 colleges and schools and more than 175 academic programs, CSU was again chosen for 2021 as one of America's best universities by U.S. News & World Report, including the #1 public university in Ohio for social mobility. Find more information at www.csuohio.edu.