We are currently closed.  Watch for the Grad Student Center in our new location - Coming soon!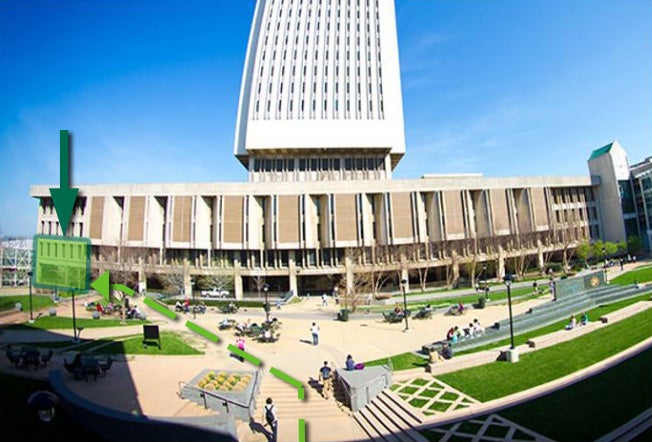 Located in Rhodes West #210, second floor, next to Career Services- NOW CLOSED!

Hours of operation:
Mon-Thurs 1-7PM
Fridays 1-4PM
and by appointment
In Spring Semester 2018, the Grad Center opened and a new chapter began in the 50-year history of graduate students at Cleveland State University.  While CSU provides many common areas, student lounges, and study spaces, this is the first space designated as a center for all graduate students.  College of Graduate Studies Dean, Dr. Nigamanth Sridhar, recognized the need for a centralized hub for establishing a common space for interdisciplinary conversation and collaboration and to foster graduate student success on campus.
The Grad Center is home to the Graduate Student Resource Center and the Graduate & Professional Student Association (GPSA).  Grad students will find spaces for group work, quiet study, meetings, plus a lounge area.  Stop in to study, eat or just relax! 
"The new Graduate Student Center is a much needed area for graduate students to congregate and feel at home at CSU.  The Graduate & Professional Student Association has a space to conduct meetings, activities, and workshops.  This means the association is working to take a larger role on campus and enhance graduate students' time at CSU.  In my opinion, the Graduate Student Center is one of the final pieces of the puzzle for CSU!"  Rita Kizys, GPSA 2017-18 co-president
Currently enrolled graduate students are invited to join the Graduate & Professional Student Association for priority access to the Grad Center. Sign up here and click on "organizations" to get connected. Membership is free!
Receive first-hand information on CSU opportunities for graduate students or become involved in leadership opportunities with GPSA.  Help to grow a connected community of grad students. Extra-curricular activities/membership looks great on your resume.

Questions? Contact us at engagedgrad@csuohio.edu or 216-687-5013.