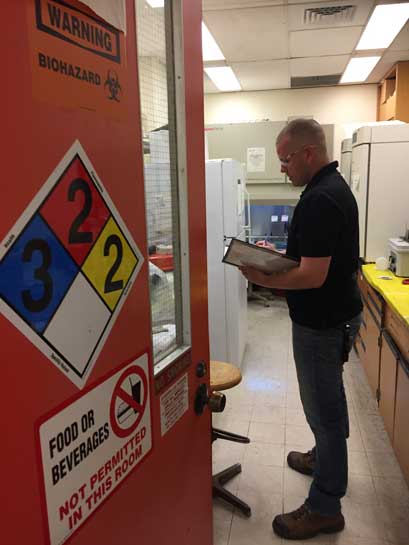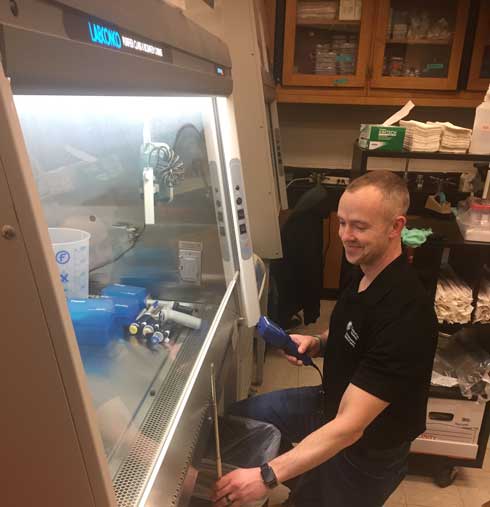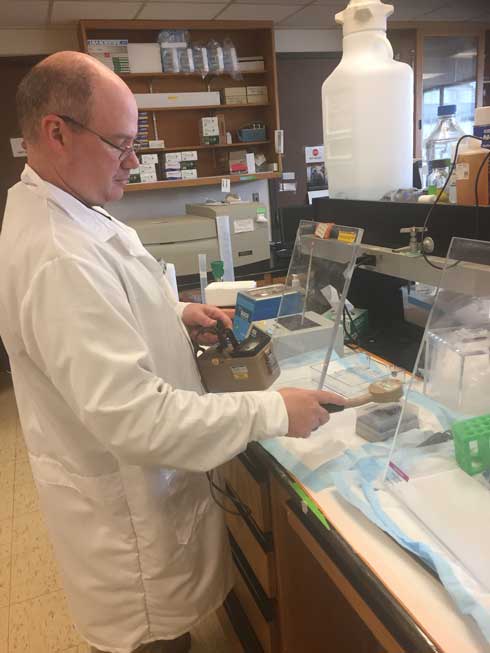 RESEARCH SAFETY
Research Safety focuses on management and regulatory compliance involving the research laboratories at Cleveland State University. This group supports the research goals of the university while promoting a safe working environment.
Lab Inspections 
All laboratories shall be subject to inspection by the Office of Environmental Health and Safety on a semester by semester basis and can be announced or unannounced. Laboratories may also be periodically inspected by departmental chemical hygiene officers, if applicable.
It is recommended that laboratory staff perform periodic self-inspections of the laboratory. Inspection checklists are available in Appendix E, Checklists. Formal self-inspections using a checklist or informal/walk-through self-inspections could be performed semi- annually. If only a few problems are identified, the schedule may be changed to an annual basis (especially if laboratory personnel and procedures remain constant and few new pieces of equipment are obtained).